Kenyans are now adopting to live normally with the covid-19 virus after realizing that the numbers of confirmed cases are increasing every day. Nobody thought that the outbreak of the virus could end up with so many Covid-19 cases and as a result tear down the economy.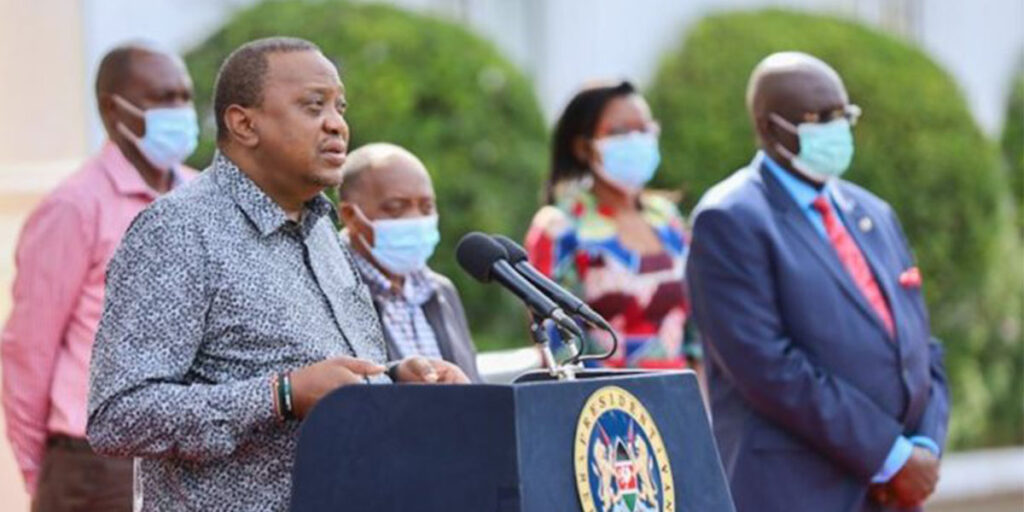 The number of corona cases has been going higher in Kenya since March 12, when the country reported its first case. Over 41 counties in Kenya have reported at least one case, whereby Nairobi, Kilifi, Mandera, Kwale and Mombasa are the leading.
READ ALSO: Coronavirus news in Kenya: Ministry of Health
When did the curfew begin in Kenya?
The rising numbers of corona cases prompted the government of Kenya to impose control policies. On March 27, 2020, the Ministry of Health first announced a curfew between 7 pm to 5 am. The government has since modified the curfew policy with newer timelines. Kenya is once again waiting for further directions on whether the current 9 pm – 4 am curfew will hold on.
Covid-19 cases | when did lockdown begin in Kenya?
The risk of corona in Nairobi City County is steadily increasing because of high population. On April 6, the government of Kenya enforced a lockdown in Nairobi County. It also locked down Mombasa County, which is one of the biggest cities in the country.
The government also enforced a lockdown in high-risk areas such as Nairobi, Mombasa, and Mandera counties together with Kakuma and Dadaab camps. As a result, the country is now facing an economic downfall.
Who is at a higher risk to get infected with COVID-19?
Research has revealed that aged people, smokers and other drug users are at a higher risk of contracting coronavirus. Also, those with health complications like diabetes, high blood pressure, tuberculosis, heart problems are at risk.
What policies did CS Mutahi Kagwe launch in Nairobi County?
The Ministry of Health is currently rolling out plans to stop further spread, by managing underlying health conditions. It is for this reason that Mutahi Kagwe launched new policies to control TB in Nairobi County.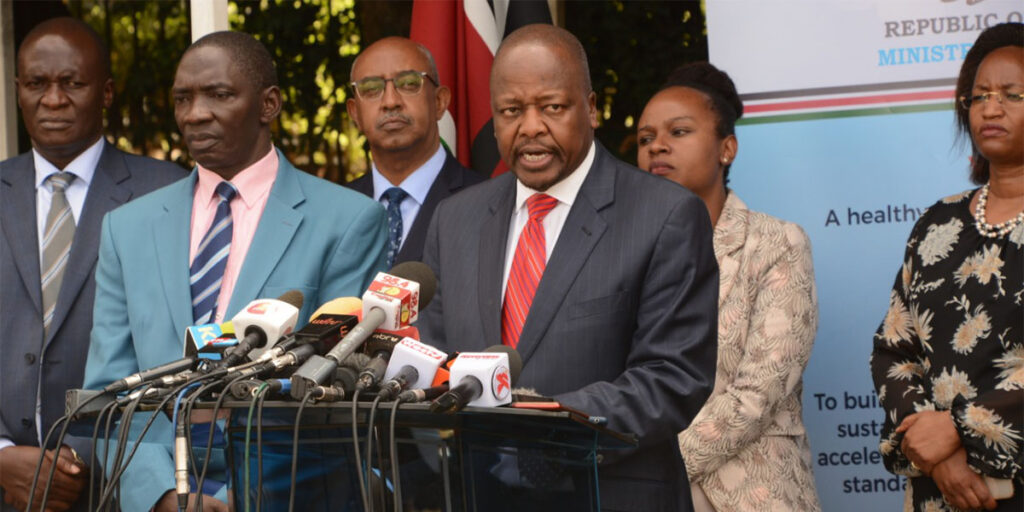 MoH boss proposed a couple of treatment policies, Latent TB Infection and Kenya Injectable Free Regimes, to help Nairobi County fight TB.
READ ALSO: Coronavirus news in Kenya: Ministry of Health
What are Kenyans expecting from the president's next speech?
Are you one of the Kenyans who are eagerly waiting for His Excellency Uhuru Muigai Kenyatta's speech? If so, then you are not alone, because most Kenyans are looking forward to the president's forthcoming address on July 6, 2020.
Kenyans are hoping that the curfew and the temporary lockdown in some counties will be done away with, but then who knows? Let us wait and see
What is the total number of reported covid-19 cases?
The number of corona cases is still increasing in Kenya, contrary to what most people thought at first
The Ministry of Education was optimistic about opening schools in June, but the plan failed due to the rising numbers of corona cases. The country has so far recorded more than 7,000 positive cases with about 2,200 recoveries.
How many covid-19 confirmed deaths until date?
Since Kenya's first reported Covid-19 positive case, deaths have been on a low key. Among the confirmed deaths are people with other health complications. According to the Ministry of Health, Kenya has so far recorded more than 150 deaths.
How do you control yourself from contracting the covid-19 virus?
Covid-19 being a threat, some preventive measures have been set to control its rapid spread across the country. In response, the Ministry of Health has highlighted various controls to manage 'COVID-19 cases' in Kenya.
Most importantly, Kenyans are urged to observe hygiene by washing their hands often, sanitizing, keeping social distance, and wearing face masks.
Research has shown that touching eyes, mouth, and nose after coming into contact with an infected person is the key to contracting the coronavirus.
How will you know you have the covid-19 virus?
Some patients may show signs and symptoms within 14 days after contracting the virus. Studies also show that some patients do not show signs and symptoms.
Common corona signs include experiencing mild fever, continuous coughing, difficulties in breathing, and severe headache.
Is my immunity a determinant of me recovering from covid-19?
Boosting one's immunity is a good preventive measure against the severe effects of Covid-19. For this reason, health workers recommend lemon and garlic water every morning. Besides, it is healthy to take greens such as sukuma wiki, kunde, and spinach regularly.
READ ALSO: Coronavirus news in Kenya: Ministry of Health
The high numbers of Covid-19 cases are a cause of alarm in the world and Kenya in particular. However, there is hope that the situation will gradually improve with the new restrictions in place. We would love to hear what you think about the situation of COVID-19 in the comments section below.