President William Ruto houses are turning heads for their class and unimaginable paper value. They are indeed monumental and befitting to the chief hustler.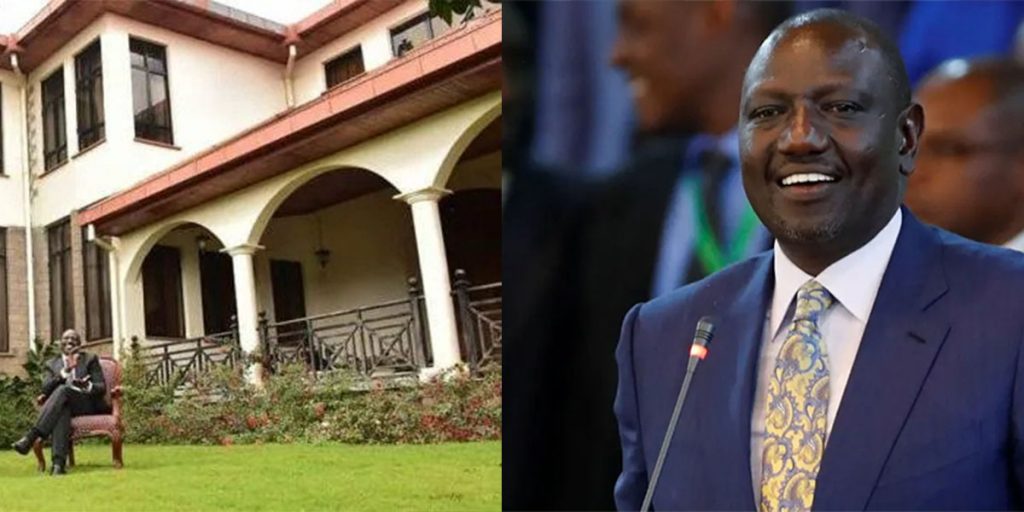 READ ALSO: A list of Raila Odinga homes; how much are they worth?
Photos of William Ruto's homes within the city and the Rift Valley are mind boggling. How much do they cost and where exactly are they located?
DP Ruto's Moiben Mansion
President William Ruto's Moiben Mansion is evidence his deep pockets. Photos of the crib flaunt a palatial home for the head of state. The self-proclaimed hustler erected the property with proceeds from his small-scale kuku Kienyeji business turned prosperous. He would start swimming in cash upon entry into politics. For the record, the chief hustler is a former chicken trader at Kambi Kuku market situated along Eldoret-Malaba Highway. As we speak, he is among few millionaire with ancestry in poverty stricken backgrounds.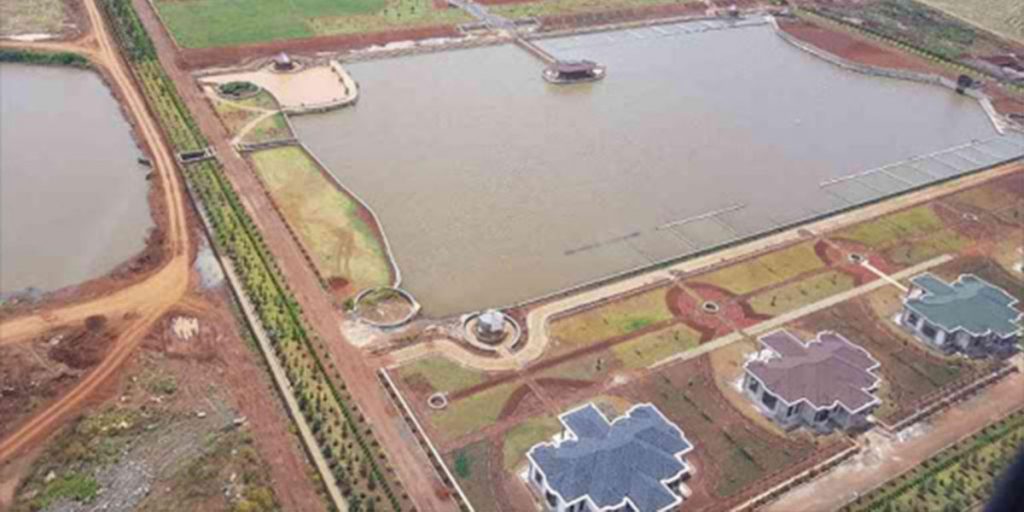 Social media is awash with aerial photos of William Ruto's Moiben home. The house in Uasin Gishu County is allegedly worth hundreds of millions. It sits on a 20 acre property acquired from an Asian investor in 2015.
Within the gated property is an artificial lake surrounded by at least 6 state of the art residences. The blue waters renders a deserved ambience to the main house.
His excellence with multi-bedroom houses recalls sleeping hungry when he was inn class seven. A lack of food may have motivated him to pursue wealth and power. He has previously joked about wearing his first pair of shoes in his admission to Wareng' High School.
Government owned Karen home
The fifth president of Kenya knows serenity and elegance at their best. Like state house, Ruto's Karen home beats architectural limits with pomp and color. It is where the chief hustler and his wife Rachel spend most of their time.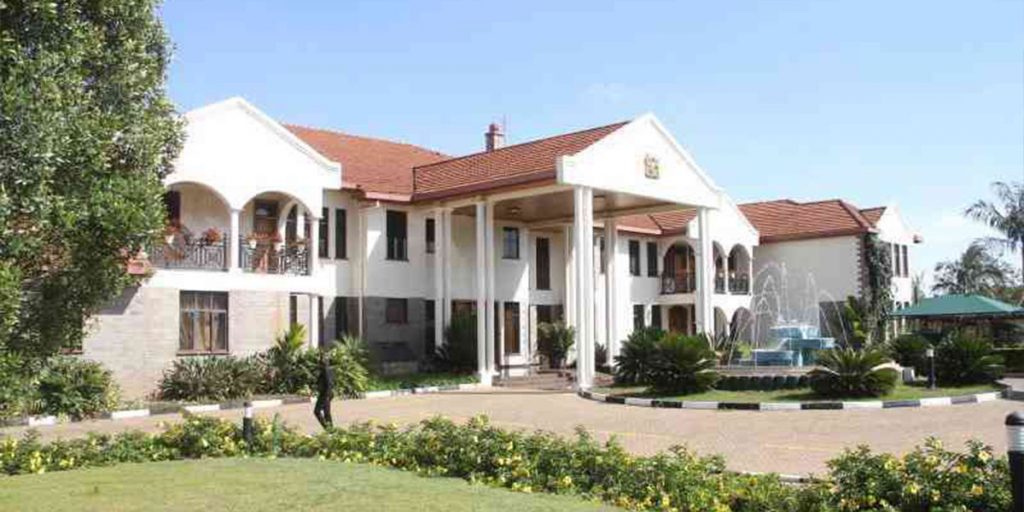 Mwai Kibaki spend a whooping Ksh. 400 million renovating the home covering at least 10 acres in the leafy estate. Upgraded purposely for his vice president Kalonzo Musyoka, it remained unoccupied until the regime of Uhuru Kenyatta.
Ruto who has been occupying the property since 2013 is set to hand it over to Rigathi Gachagua. Apart from a modern office unit, the property features a voluminous swimming pool, a garage, a gazebo, a staff residence, a generator house, and a comptroller's unit.
Ruto's Private Karen Home
Ruto's Karen home has been unoccupied since 2013 when he became deputy president. Moving into the official residence left him visiting his private home less often. Being a business minded politician, Ruto did not leave his home unattended. Converting it into a five star hotel turned out a good choice. As we speak, the former home is a branch of his Weston Hotel standing tall nearby Wilson Airport in Langata Constituency.
Apart from mansions, Ruto rides in fuel guzzler cars you will not spot in an ordinary showroom. On top of that, he owns an unknown number of helicopters and private choppers. President Ruto's salary of Ksh. 1.4 million is only a fraction of his monthly earnings from diverse investments.
READ ALSO: A list of President William Ruto cars; how much they cost him
President William Ruto houses come second to none when it comes to a homely experience. They are not only outstanding for their impression but also value and status.
READ ALSO: