If you're in search of unfiltered content that dares to tackle controversial topics head-on, then Andrew Kibe is your man. Renowned for his no-nonsense approach, Kibe is a media personality, vlogger, blogger, and all-around free thinker who doesn't shy away from sharing his candid thoughts on contentious issues. Here is Andrew Kibe biography and a deeper look into his personal life.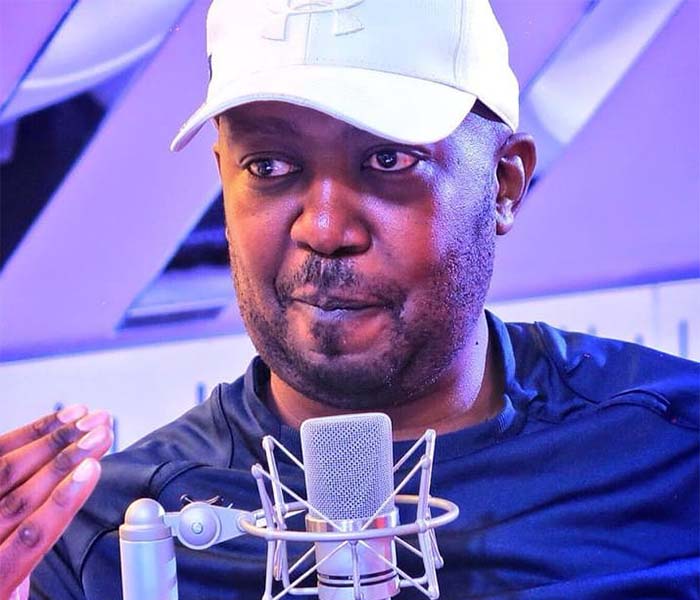 As proof of his impact on social media, Andrew Kibe recently won the Social Media African Star of the Year award. This recognition comes after he was nominated by the South African Social Media Awards, and he emerged victorious ahead of other creators, including Shank Comics, Nicolette Mashile, and William Last.
Andrew Kibe biography and profile summary
| | |
| --- | --- |
| Real name | Andrew Kibe |
| Date of birth | July 1, 1976 |
| Age | 47 years (2023) |
| Nationality | Kenyan |
| Marital Status | Unknown |
| Occupation | Content creator, blogger |
| High school | Nairobi Milimani School |
| Instagram | @kibeandy |
| Net worth | Ksh. 50 million |
Career
Andrew Kibe's career has taken various intriguing turns. Despite his comical persona, his sentiments are laced with humorous punchlines that have captivated Kenyans.
He is known for fearlessly addressing controversial topics, making him a nightmare for those who promote extreme bigotry.
Kibe's career is a mystery, much like his early life. However, he has hinted at his life before fame, sharing glimpses of his past with his dedicated followers.
During his high school years, he attended Nairobi Milimani School and was part of a fashionable group that sported cool attire that resembled school uniforms.
Notably, Kibe's career path took an unexpected turn as he was once a pastor and a close friend of Robert Burale, a celebrity pastor. In 2013, Kibe attempted to enter politics by running for the Lang'ata Member of Parliament seat, but his campaign was unsuccessful.
Kibe's radio career took off in March 2018 when he became a radio presenter at NRG Radio, where he worked alongside Kamene Goro until June 2019. The dynamic duo was later hired by Kiss 100 in September 2019, where they continued their partnership until June 2021. It was at this point that Kibe decided to leave the radio world behind and focus on his personal projects.
Despite his past as a pastor and motivational speaker, Kibe has distanced himself from religion and has shared his views on a variety of subjects through his online videos on platforms like YouTube, Twitter, and Instagram.
Early life and education
Little is known about Andrew Kibe's childhood and his parents, as he has chosen to keep these aspects of his life private. He once revealed that he had a sister who passed away, with whom he was not on good terms.
Kibe attended Nairobi Milimani School during his high school years, but he has never publicly disclosed his college studies or the degree he earned.
Andrew Kibe family, wife, sister and relationships
While Kibe hasn't disclosed much about his family, he has mentioned that he is a family man who was once married.
During a Kiss 100 breakfast show, he revealed that he had not seen his son for a considerable period. He attributed this separation to his ex-wife's actions after she learned of his new life following their separation.
Additionally, Kibe has openly expressed that he didn't shed a tear when his sister passed away in 2012. This apparent lack of emotion was a result of a strained relationship with her.
Andrew Kibe's net worth
Andrew Kibe's financial details remain unknown to the public. While working at Kiss 100, he reportedly earned between 100,000 and 200,000 Kenyan Shillings.
However, his earnings from his YouTube channel and other ventures remain undisclosed. Notably, Kibe acquired a Mercedes Benz s550 worth 13 million Shillings, which he proudly showcases whenever allegations of financial difficulties arise.
Kibe's net worth remains difficult to pinpoint due to his unpretentious image and private lifestyle.
Despite his fame, he maintains a down-to-earth demeanour that sets him apart from many high-profile celebrities.