Nairobi, the capital city of Kenya, is not only known for its vibrant culture, diverse wildlife, and bustling city life but also for its impressive array of hotels. Whether you're seeking a luxurious 5-star experience or a comfortable budget stay, Nairobi has something for everyone. In this article, we'll explore eight of the best hotels in Nairobi County that offer a perfect blend of comfort, luxury, and convenience.
If you are contemplating a stay in star-studded hotels in Kenya, Nairobi is undoubtedly the premier destination.
List of the 8 best hotels in Nairobi County
Among the top 5-star hotels in Nairobi include Serena, Laico, Windsor Golf Resort, Sarova and the InterContinental Hotel.
Each of these establishments is proof of Nairobi's commitment to providing world-class hospitality to both local and international travellers.
1. Nairobi Serena Hotel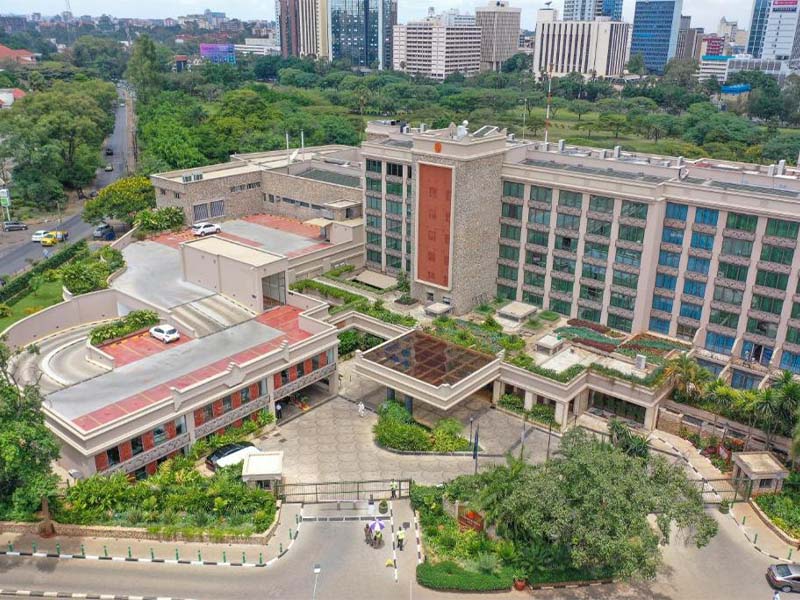 Located in the heart of Nairobi, the Serena Hotel stands out as one of the city's finest establishments.
The hotel boasts an extensive ground with a fitness centre and spa, offering guests a relaxing retreat.
The elegant and spacious rooms are equipped with modern amenities, including TV, air-conditioning, and free Wi-Fi. Guests can also enjoy fine dining at the hotel's restaurant, relax by the outdoor pool surrounded by palm trees, or savour cocktails at the Aksum Bar.
2. Laico Regency (formerly Grand Regency Hotel)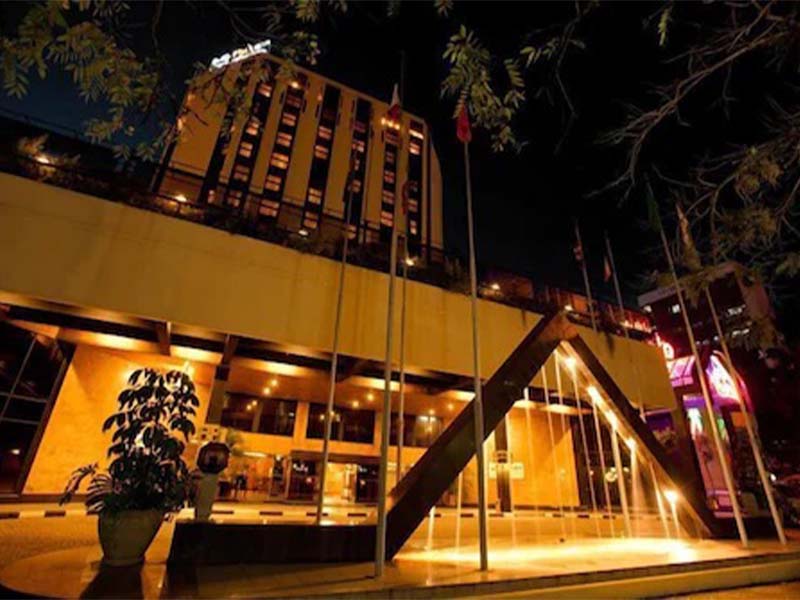 Laico Regency is a 5-star hotel situated in the city centre and it offers spacious rooms with elegant décor.
The hotel features a spa, shopping arcade, and five restaurants, providing guests with a variety of dining options. With views of the park or city centre, the air-conditioned rooms are equipped with modern amenities.
The Royal Terrace Coffee Shop, pool bar, and outdoor pool with a sun-lounger terrace add to the allure of this luxurious hotel.
3. Windsor Golf Resort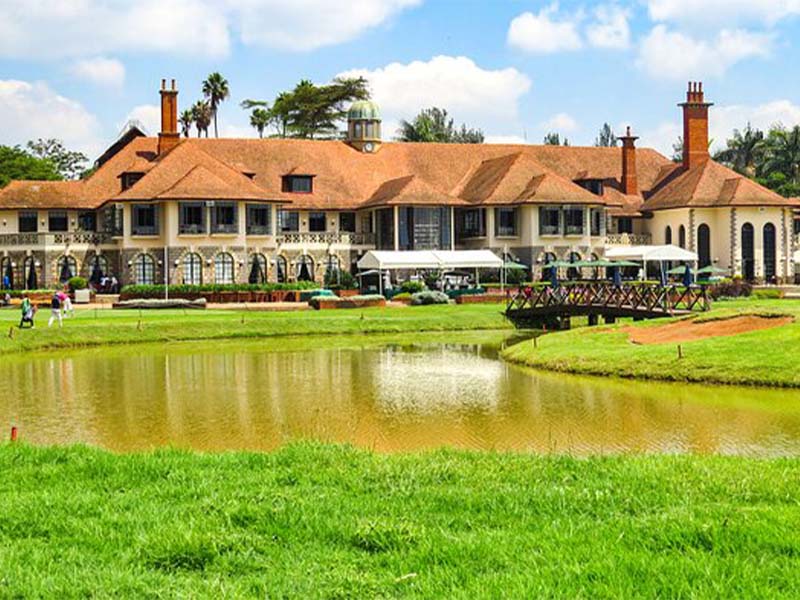 For those seeking a unique experience, Windsor Golf Resort is an excellent choice.
Windsor is located just a 15-minute drive from Nairobi's central business district and it features an 18-hole Championship Golf Course, gym facilities, tennis and squash courts, and a heated swimming pool.
Rooms, suites, and cottages offer views of the golf course and come with free Wi-Fi, a flat-screen TV, and en-suite bathrooms.
Guests can also access outdoor facilities like the swimming pool and tennis courts.
4. Nairobi Safari Club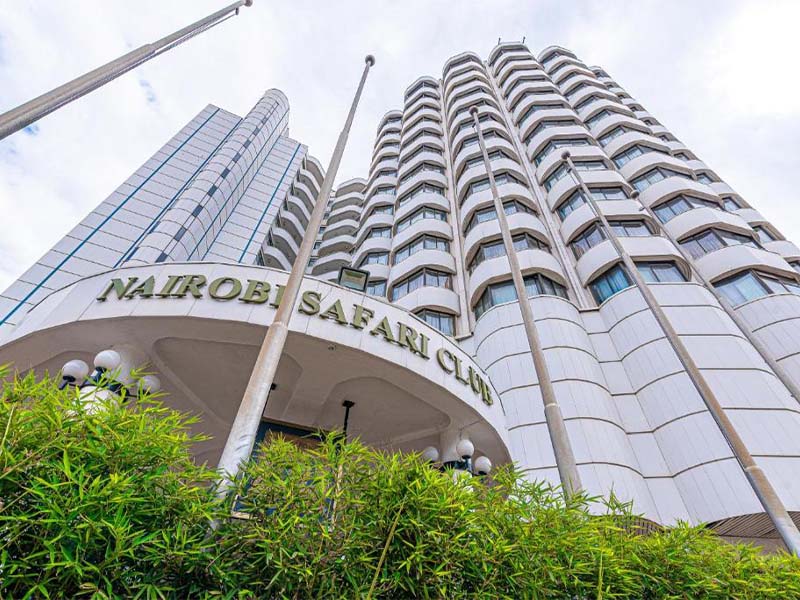 Nairobi Safari Club is arelatively new addition to Nairobi's hotel scene.
The hotel offers an outdoor swimming pool, spa, and wellness centre. The rooms are equipped with modern amenities and provide a comfortable stay for guests.
The hotel's restaurant serves typical Kenyan cuisine and international classics, and guests can enjoy the fitness centre and massage services.
5. The Sarova Stanley Hotel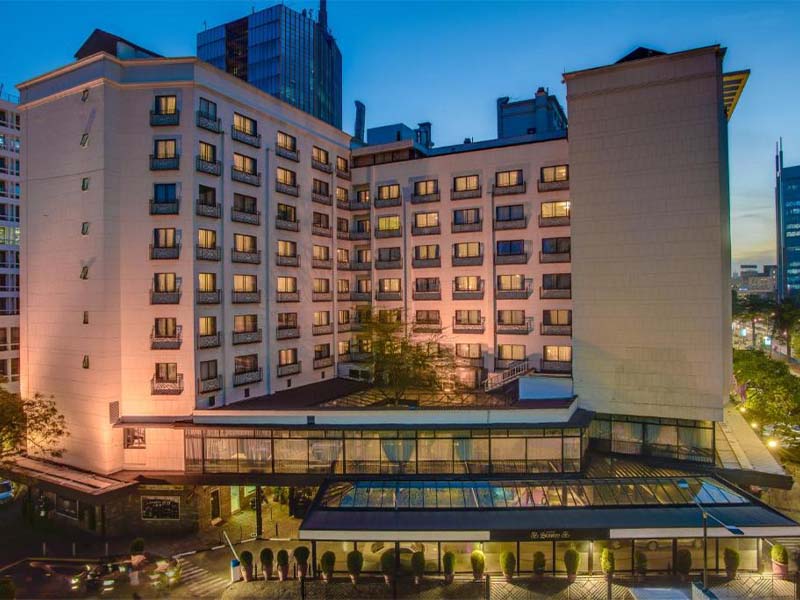 Fifth on our list is the Sarova Stanley Hotel. The luxurious hotel is centrally located with a pool terrace, three restaurants, and a fitness centre.
Elegantly decorated rooms with free Wi-Fi, a bar, and complimentary private parking make it a top choice for visitors.
The Stanley Health Club offers additional amenities, including a sauna and steam bath.
6. InterContinental Hotel
The InterContinentalis known for its proximity to Nairobi National Park. The hotel offers a heated outdoor pool, a wellness centre with a gym, and a Safari Bar with a colonial-style ambience.
The spacious and warmly decorated rooms provide views of Nairobi, the pool, or Uhuru Park. Themed music nights and a breakfast buffet add to the overall experience.
7. Hilton Nairobi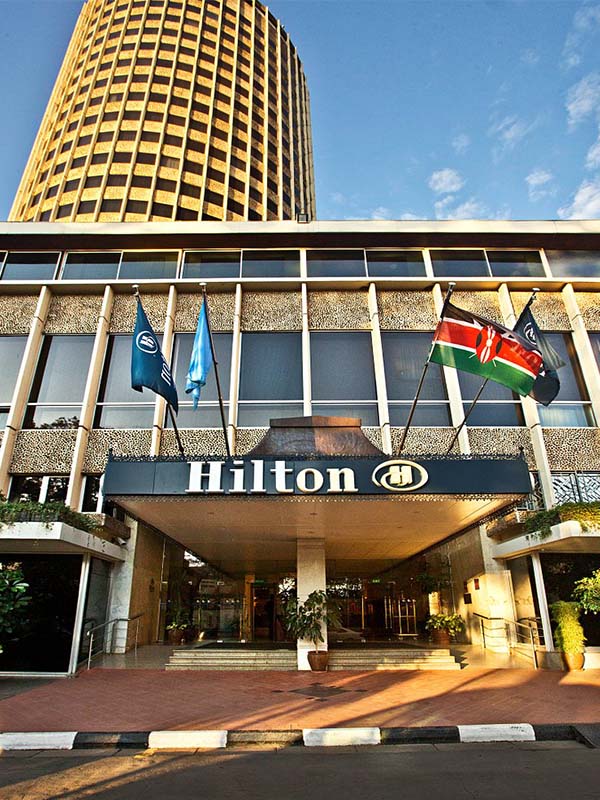 Hilton Hotel isconveniently located near the Kenyatta International Convention Center.
The hotel offers luxurious accommodations with spa facilities, five dining outlets, and a heated outdoor swimming pool. The bright and airy guest rooms feature authentic décor, flat-screen LED cable TV, and a choice of city or pool views.
8. The Concord Hotel and Suites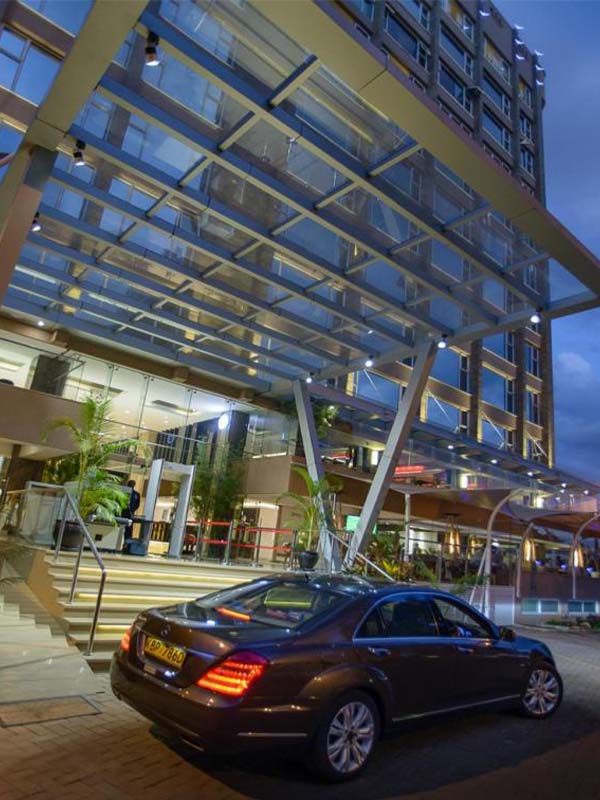 The Concord Hotel and Suites is another notable option in Nairobi County located in Westlands. It offers a range of amenities and services to ensure a comfortable and enjoyable stay.
The hotel features a spa, sauna, and fitness centre, providing a luxurious stay. Each air-conditioned room is equipped with modern amenities, and guests can enjoy meals at various on-site restaurants.
For booking and additional details, visit the websites and get access to Nairobi's top-tier accommodations.
Nairobi's hotel scene caters to diverse preferences, ensuring that every visitor experiences the city's warmth and hospitality. Whether you're on a business trip, a family vacation, or a romantic getaway, these best hotels in Nairobi County promise a memorable stay amidst luxury and comfort.