Nairobi Kenya is a melting pot of culture, opportunities, and natural beauty. With over 5.5 million inhabitants, finding the perfect place to live or visit can be a daunting task. But fear not, for we have compiled a guide to the best places to live in Nairobi, each offering a unique blend of comfort, security, and convenience.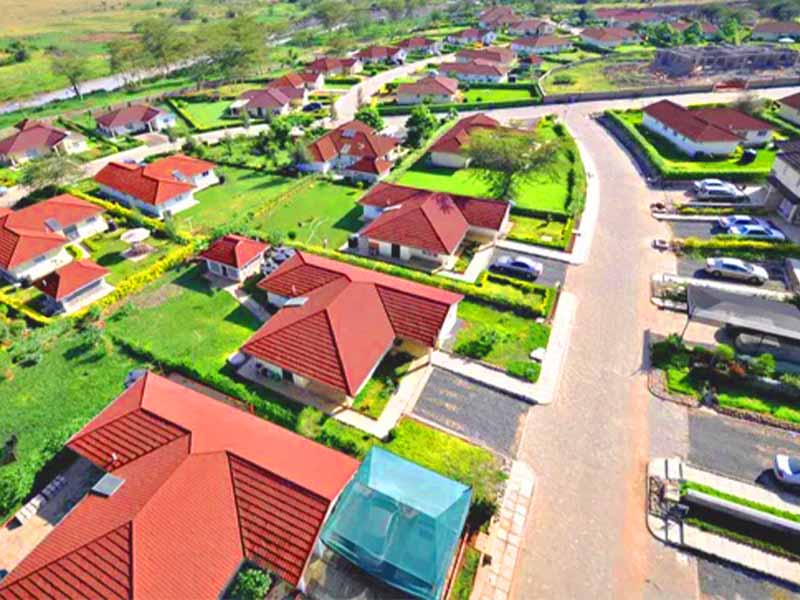 Whether you're a newcomer or a long-time resident, choosing the right neighbourhood to call home is crucial for a comfortable and fulfilling experience.
List of the top 10 Best places to live in Nairobi
Here's a list of the city's top 10 neighbourhoods to consider for your residence.
1. Muthaiga Estate
Muthaiga stands as an epitome of luxury and exclusivity. Home to notable Kenyan figures like former President Kibaki and city businessman Jimmy Wanjigi, this estate boasts gated communities with 24-hour security patrols.
Additionally, Muthaiga is graced by the Muthaiga Golf Club and the prestigious Gertrude's Children's Hospital, ensuring residents have access to leisure and healthcare at their fingertips.
2. Karen Estate
Karen is known for its lush greenery, high-end amenities, and proximity to the Nairobi CBD.
It offers a tranquil suburban experience and is home to premium restaurants, top schools, and renowned hospitals like Nairobi Hospital and Karen Hospital.
3. Runda Estate
Runda is accessible from Kiambu Road or Limuru Road and offers serenity and seclusion for the rich and famous. It is believed to be Nairobi's largest gated community.
With top schools like Potter House School and Brookhouse, Runda estate ensures a private and comfortable lifestyle.
4. Gigiri Estate
Gigiri is known as one of Africa's largest expat communities as it houses UNEP, UN-Habitat, and numerous embassy offices.
With its high-end homes and international organizations, it's a magnet for diplomats and expatriates. The area offers top-notch shopping malls like The Village Market Mall and Gigiri Shopping Centre and is just minutes away from leading medical facilities, including the renowned Nairobi Hospital.
5. Lavington Estate
Lavington is also another high-income residential estate known for its exquisite and beautiful houses.
Home to prestigious schools like Loreto Convent Msongari, Braeburn, and Braeside, it offers a top-notch education for families
6. Kitisuru Estate
Kitisuru's Sigiria Forest provides a peaceful escape amidst hiking trails and stunning views.
The neighbourhood is well-connected, offering high-end shopping malls, schools, and international organizations
7. Kileleshwa Estate
Kileleshwa is a middle-class haven known for its relaxing and stress-free environment.
It boasts excellent schools like Kileleshwa Academy, Kenton College Academy, and Light Academy, making it a choice location for families and expatriates.
8. Ridgeways Estate
Ridgeways is home to affluent Kenyans and diplomats and features opulent bungalows with robust security.
It houses the Ridgeways Mall and the prestigious Windsor Golf Club, making it a sought-after destination for the elite.
9. Kilimani and Hurlingham
Kilimani is just 4 kilometres from the central business district and boasts modern housing designs and 24-hour security surveillance.
Shopping centres like Yaya Centre and Adams Arcade & Junction are nearby.
10. Riverside Estate
Riverside estate is nestled along steep slopes near the Nairobi River. It boasts gated houses with robust security measures.
Many houses meet international standards, making it ideal for diplomats and expats.
Additional Gems:
Lang'ata: Home to Nairobi National Park and a diverse community, Lang'ata offers natural beauty and convenience.
Westlands: bustling commercial and residential area with top-notch malls, hotels, and nightlife.
Nairobi offers an array of neighbourhoods, each with its unique charm. Whether you seek exclusivity, convenience, or a blend of both, Nairobi's diverse communities cater to a variety of lifestyles.
With this list of the best places to live in Nairobi, your choice ultimately depends on your preferences. But one thing is for sure – Nairobi's dynamic spirit is ready to welcome you, no matter where you decide to call home.