On Saturday 4th, a 64-year-old Frenchman was discovered dead inside the home of his girlfriend in Diani, Kwale County. The incident started when the Kenyan lady left her home in Diani on Monday, October 23, to go to her rural Meru home, according to a police report filed under OB 15/04/11/2023. It is after returning that the girlfriend discovered her boyfriend's dead body lying on the bed.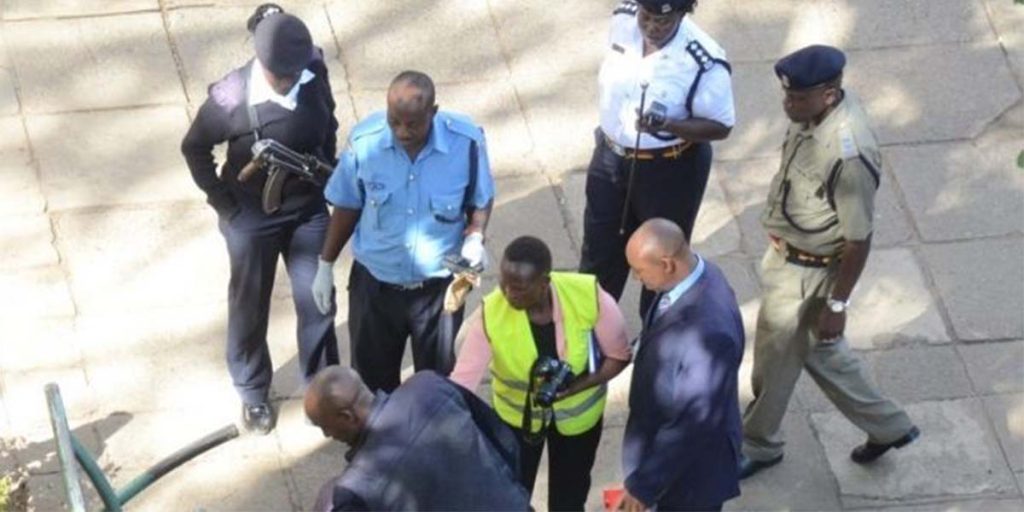 READ ALSO: Shock as major roads in Mombasa are submerged by raging floods, one resident dies
Revealing to the police, the lady said that while travelling to her rural home in Meru, she was accompanied by her daughter who was to spend the holiday with her grandparents.
The lady speaks about her boyfriend's dead body
According to the lady, she returned on Saturday, November 4, 2023, at around 8:00 a.m. just to discover the door was locked from the inside and nobody was opening for her. She knocked several times before using a spare key to open the door and enter the house.
Upon opening the door, the lady walked straight to the bedroom after being drawn in by an unpleasant stench. It is during this time that she discovered her boyfriend's dead body lying helplessly on the bed.
About the deceased
According to a given report, the French man had arrived in the Kenya by plane on September 14, 2023, and was scheduled to depart on December 10, 2023.
After arriving at the scene, the Diani Base-affiliated Tourist Police Unit cordoned off the house as a crime scene. Along with dusting the house, the law enforcement agents gathered fingerprints for examination. Since then, inquiries have been made to determine the cause of death. The foreigner had no prior medical history, according to preliminary inquiries, and there were no obvious injuries on his body.
READ ALSO: How Brian Mwenda Njagi ended up as a lawyer and his arrest by the DCI
"The scene was visited and necessary police action taken," read part of the police report.
The foreigner's remains were transferred to Mombasa's Jocham Hospital Mortuary in anticipation of a post-mortem.
READ ALSO: