Kenya has a rich educational heritage, with a myriad of schools across the country, but when it comes to national boys' schools, some institutions stand head and shoulders above the rest. These schools have earned their reputation through a relentless commitment to academic excellence, state-of-the-art facilities, and a culture of professionalism. In this article, we present a list of the best boys' national schools in Kenya, each distinguished by its unique characteristics and contributions.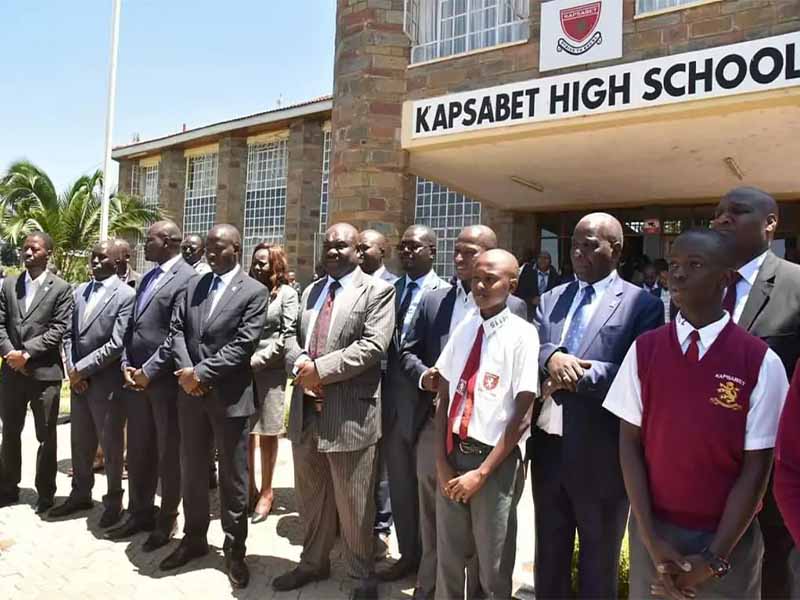 Top 10 best boys' national school in Kenya 2023
In Kenya, education is the cornerstone of progress and the pursuit of knowledge is a priority as well as a way of life.
Here are the best national schools in Kenya.
1. Kapsabet Boys High School (Kapsabet Town, Nandi County)
Kapsabet Boys High School has solidified its place among the educational giants in Kenya. Over the years, it has consistently produced influential figures who have made their mark on the nation. Situated in Kapsabet Town, Nandi County, this school is a beacon of educational success.
2. Alliance High School (Near Kikuyu Town, Kiambu Constituency)
Alliance High School, popularly known as "Bush," was founded in 1926 by the Alliance of Protestant Churches.
This institution has consistently maintained a high standard of academic excellence. It is located near Kikuyu Town in Kiambu Constituency, where it continues to shape the future leaders of Kenya.
3. Mangu High School (Thika Superhighway, Kiambu County)
Mangu High School is located along the Thika Superhighway in Kiambu County. The institution world-class education to its students who end up with exemplary grades in their KCSE.
The school also prepares its students for the real world, ensuring they excel academically and are well-rounded individuals.
4. Maranda High School (Siaya County)
Maranda High School is an academic powerhouse located near Bondo in Siaya County. The school consistently tops the charts in KCSE examinations and its commitment to nurturing bright minds is commendable.
5. Nairobi School (Nairobi County)
Nairobi School is situated approximately 11 kilometres from Nairobi's Central Business District.
The institution stands as an outstanding learning institution. Its remarkable performance in academics sets a benchmark for other schools.
6. Maseno School (Kisumu County)
Maseno School is one of the oldest formal education schools in the country located in Kisumu County.
The institution is known for excelling not only in academics but also in co-curricular activities and is a renowned basketball powerhouse.
It consistently ranks among the top national schools in Kenya.
7. Lenana School (Nairobi County)
Lenana School is located off Ngong Road near Karen Town in Nairobi County.
It offers a broad and balanced curriculum to prepare students for a rewarding and stimulating future. Its commitment to education shines through in its students' achievements.
8. Nyambaria Boys High School (Nyamira County)
Nyambaria Boys High School located in Nyamira County is another prominent institution that deserves recognition among Kenya's top national schools.
The school has consistently demonstrated a commitment to academic excellence and produced outstanding results in the National examinations.
9. Starehe Boys Centre (Nairobi County)
Starehe Boys Centre located at the heart of Kenya's capital has a storied history of producing top scholars in Kenya and beyond.
Its consistent ranking among the best and top-performing schools in Kenya underscores its dedication to academic excellence.
10. Friends School Kamusinga (Bungoma County)
Located in Kimilili Constituency, Bungoma County, Friends School Kamusinga has long been a beacon of excellence in the Western region.
Its consistently outstanding results in KCSE examinations demonstrate its dedication to academic success.
These best boys' national schools in Kenya represent the cream of Kenya's rich educational landscape. As they continue to nurture bright minds in the country, they play a crucial role in shaping the future of Kenya.