The Treasury has today on Thursday, January 19, 2023 released a draft concerning Budget Policy Statement aimed to seal all tax loopholes. This comes after President William Ruto directive on November 21, 2022.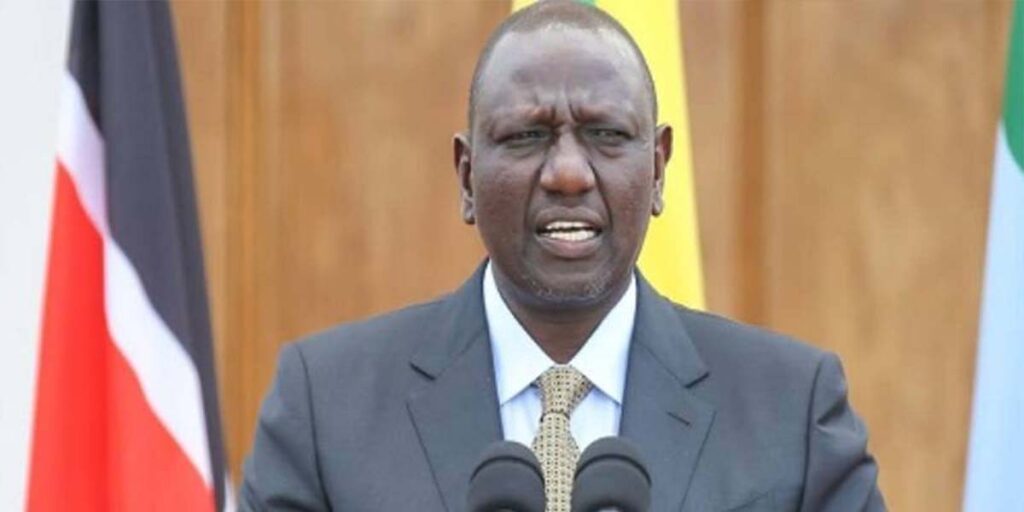 READ ALSO: US Embassy announces 2023 scholarships for Kenyan students; Eligibility and how to apply
Government to monitor mobile money transactions
While giving out the directive, William Ruto explained that monitoring of mobile money transactions will help seal all the tax loopholes in the country.
In another statement Ruto stated that despite the improvement of tax collection for the past two years, the country has a potential to get more than Ksh. 2.03 trillion.
"As part of the economic turnaround plan, the government will scale up revenue collection efforts to Ksh 3.0 trillion in the FY 2023/24 and Ksh 4.0 trillion over the medium term.''
In response to the directive through the draft 2023 Budget Policy Statement, the Treasury outlined measures which will ensure that every individual pays their taxes without fail.
"Close monitoring of payments from the government to ensure correct taxes are declared and paid will be done accordingly," read part of the draft 2023 Budget Policy Statement. 
Measures put across
The draft also stated that the government intends to integrate mobile money systems within the domains of all telecommunication companies with tax collection and enforcement agencies to make surveillance possible.
"The Government will undertake to roll out electronic Tax Invoice Management System (eTIMS), reduction of Corporate Income Tax (CIT) gap from 32.2 percent to 30.0 percent of the potential as envisaged in the KRA Corporate Plan and integration of tax system with the Telecommunication companies (Telcos)," read the draft.
It also stated that it is working on measures to arrest those involved in taxes lost in counterfeit businesses.
"The prevalence of counterfeit excisable products and stamps in the market will be addressed through formation of a multi-agency team to investigate source of counterfeits and take necessary action," the draft 2023 Budget Policy Statement read. 
READ ALSO: CS Machogu – Form one selection for 2022 KCPE candidates
President William Ruto directive on monitoring of mobile money transactions is hoped to be implemented in order to seal tax loopholes in the country. Follow us daily and know new stories as they come.
READ ALSO: