Plane crashes are among the worst stories you can tell; a passenger plane of 72 people is reported to have crashed today on Sunday January 15, 2023 in Nepal. Reporting on the accident, the officials said that the plane crashed a few metres away from the landing station.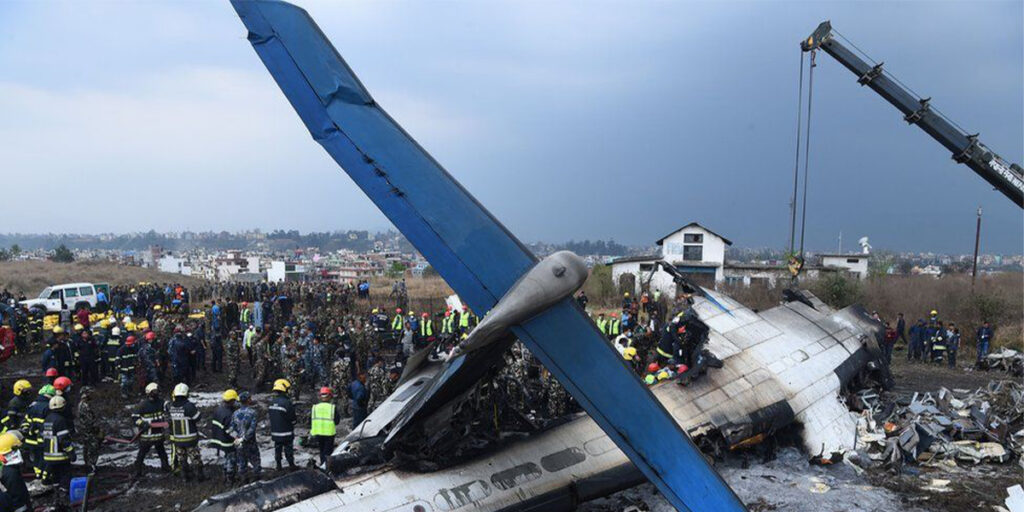 READ ALSO: 4 Most wanted terrorists in Kenya, DCI says
Shock as a plane crashes near airport, over 68 dies
A plane plated ATR 72-500 carrying 72 people was today morning reported to have crashed, killing over 68. The plane that was flying from Kathmandu crashed 1.5 km away from Pokhara airport, where it was supposed to land.
A report by the BBC indicated that the plane crashed near Pokhara airport and immediately caught fire, leaving over 68 people dead.
More than 200 Nepalese soldiers went for the rescue of the victims and reported to have found over 68 bodies. The officials said that the plane crashed 1.5km away from the landing station.
A local resident, Deeveta Kal also reported to BBC how she rushed to the crash site after seeing the aircraft plunge from the sky shortly after 11:00am local time (05:15 GMT).
"By the time I was there the crash site was already crowded. There was huge smoke coming from the flames of the plane. And then helicopters came over in no time," she said.
"The pilot tried his best to not hit civilisation or any home," Deevta Kal added. "There was a small space right beside the Seti River and the flight hit the ground in that small space."
Yeti airlines chairperson speaks
Reporting on the accident, Yeti airline's spokesman Sudarshan Bartaula told the press that,
"We don't know right now if there are survivors". "We expect to recover more bodies. The plane has crashed to pieces," an army spokesperson also added.
Fifteen of those on board were foreigners including 5 Indians, two Koreans, 4 Russians, one Argentinian, an Irish national and a French national.
Nepalese soldiers and locals are engaged in the retrieval efforts to ascertain if there is anyone alive.
READ ALSO:
Plane crashes are indeed some of the saddest and hardest stories to tell. Follow us daily and know new stories as they come every time.
READ ALSO: