Few weeks ago, the Kenyan celebrity Nadia Mukami announced her break up with the Digi Digi hitmaker, singer Arrow Bwoy. She then went ahead and unfollowed him on Instagram claiming that they were no longer together.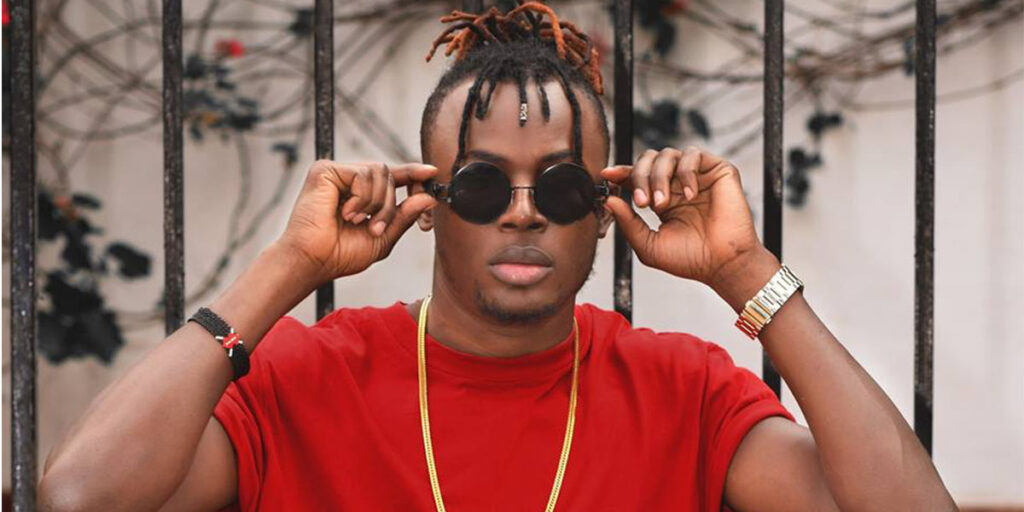 READ ALSO: Felicity Shiru biography, age, tribe, family, education, husband, child, net worth, instagram account
The two celebrities parted ways in mid-2022 after which Nadia Mukami requested people not to book them using one contact.
Singer Arrow Bwoy break up with Nadia Mukami
Responding to her fans, Nadia said that they are now co-parenting to raise their lovely son, Haseeb Kai.
She also explained that she had to remove her son's name from Arrow Bwoy's instagram account as she felt that that was the right thing to do.
Arrow Bwoy shares a photo of him and son Haseeb Kai
Despite his break up with Nadia, Arrow Bwoy is still playing a good role as a father. He disclosed that he usually spends quality time his son, Haseeb Kai, as he loves him so much.
In a photo he shared on Facebook, Arrow Bwoy was dressed in a black cap, black singlet matching with trousers, and white shoes while his son was in a white sweater and white Bandana. The two seemed to be bonding very well as the son looked very happy.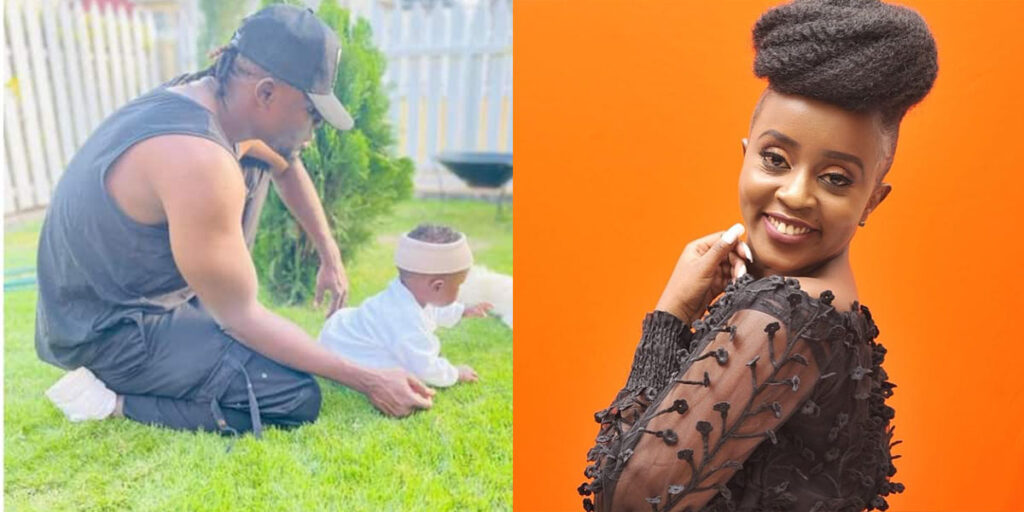 His post with his son received many reactions from his fans, congratulating him for being a good father. Here are some of the reactions;
Harriet Harry:
"Baba Kai… You plus Nadia, I love you two people together."
Brendah Angaya:
"That's the real man I know Babake Kai he never disappoints and he'll always be my Mentor. Mad love from this side."
Nadia and Arrow Bwoy still live under one roof
Singer Nadia revealed that she is staying under one roof with her ex-boyfriend, Arrow Bwoy. She claimed that they are staying together to co-parent and raise their son.
"Sidhani tunaweza tukafika hapo. He's my friend. Jana na leo amekuwa na mtoto. Kwasababu nimekuwa busy na anaelewa. Na hata yeye mwenyewe anaone niko busy. Hakuna hata issue ya kuco-parent. Ni baba mtoto. Hata asipo nitampelekea Kwa mlango 'ndo huyu mtoto wako, mimi niko busy." (I don't think we can get there."
READ ALSO: All you need to know about Hustler Fund loan
It is still unknown if Singer Arrow Bwoy and Nadia Mukami will reconcile and make things work again. Read our articles and know new stories as they come.
READ ALSO: