Chris Embarambamba is a renowned Kisii artist famously known for his attractive and unique dance moves. He first worked as a supporting artist under Mr. Ong'eng'o in 2004, but did his first single recording in 2007, 'Ensanako tebwati masikani.' Years later, he moved from secular to do pure gospel music. Below is Embarambamba biography with everything you may have wanted to know about him.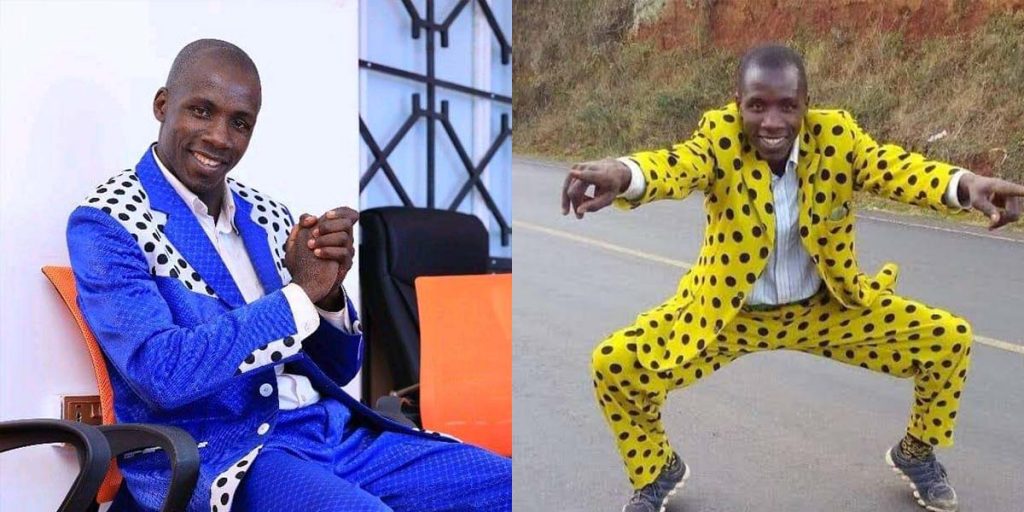 READ ALSO: IEBC vacancies 2022, How to apply
Embarambamba started his career as a secular artist, working with other singers such as Mr. Ong'eng'o and Man Pepe Sagero. However, he changed to gospel music in 2016 and released his first song, Amatindogoro.
The singer's profile summary
Real name: Christopher Nyangwara Mosioma
Nickname:                     Embaragwasing'a
Place of birth: Keroka, Nyamira County
Date of birth: February 1, 1988
Embarambamba tribe: Kisii
Nationality: Kenyan
Religion: Christian
Embarambamba father: The late Mr. Mosioma
Embarambamba mother: Name not known
Status: Married
Embarambamba children: 5
Occupation: Singer, Dancer, Songwriter
Embarambamba facebook account: @embarambamba
Embarambamba YouTube Channel: Chris Embarambamba
Chris Embarambamba biography
Christopher Nyangwara Mosioma was born in Keroka, Nyamira County to his parents the late Mr. Mosioma and his mother (name not known). He then attended a nearby school for his primary education. However, information about Chris Embarambamba siblings is not disclosed yet.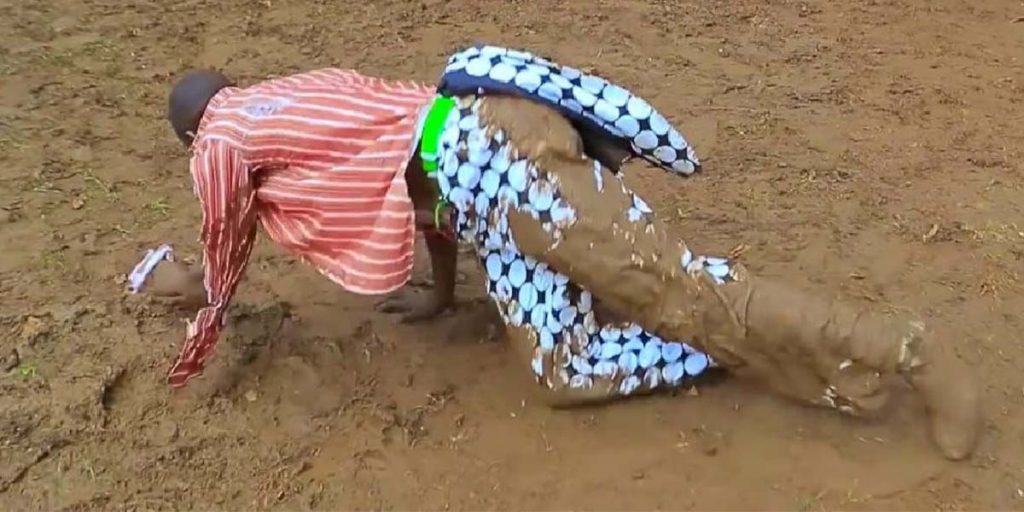 How old is Embarambamba now?
Embarambamba age is no longer a matter to worry about. He was born on February 1, 1988, in Keroka, Nyamira County. Therefore, he is 34 years old as of May 2022.
Embarambamba tribe and family
The gospel singer is of the Kisii tribe. His father, the breadwinner of the family, died long ago when Chris was a young boy. During one of his interviews, Embarambamba revealed that he was raised in a poverty stricken home where getting three meals a day was a problem.
His education history
Chris attended Kierira Dok Primary School near St Augustus Academy located in Kitutu Masaba. Unfortunately, after sitting for his KCPE exams he did not proceed to secondary as his father who was the breadwinner of the family died.
His music career
Embarambamba started his career in 2004 recording as a supporting artist under Mr. Ong'eng'o. He then did his first single song, 'Ensanako tebwati masikani' in 2007.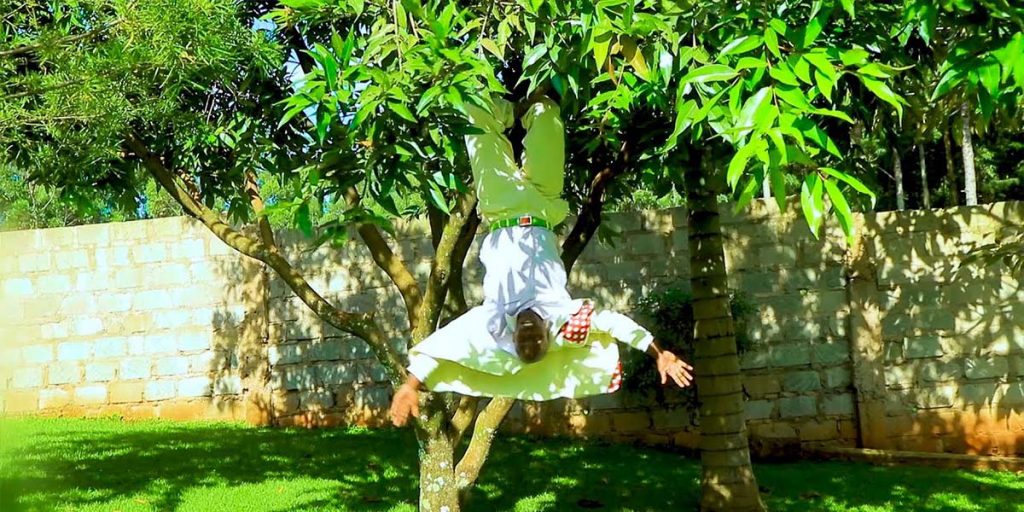 In 2009, he switched to work with Man Pepe Sagero after Mr. Ong'eng'o left the country for United States of America. While working with the Eng'ombe Nengima hitmaker, he released a number of hit songs that ranked him at the top.
In 2016 however, he shifted to gospel music and recorded his first song, Amatindogoro. Since then he has released several hit songs that have attracted him a massive number of fans. Embarambamba songs include Amatindogoro, Siara Ebuse, Ninchwo Mbaorokie, Obongo nabwo omonto, Omwana Onyasae Akong'ita Obote, Sanitize ft Bro Dennis Onyamo, and Nayaeteire ft Mwaniki.
Embarambamba wife
The Kisii singer is a family man. He married some years ago and the couple is staying happily in their local home in Nyamira. Interestingly, Embarambamba wife was also a local singer who dropped her career due to motherhood.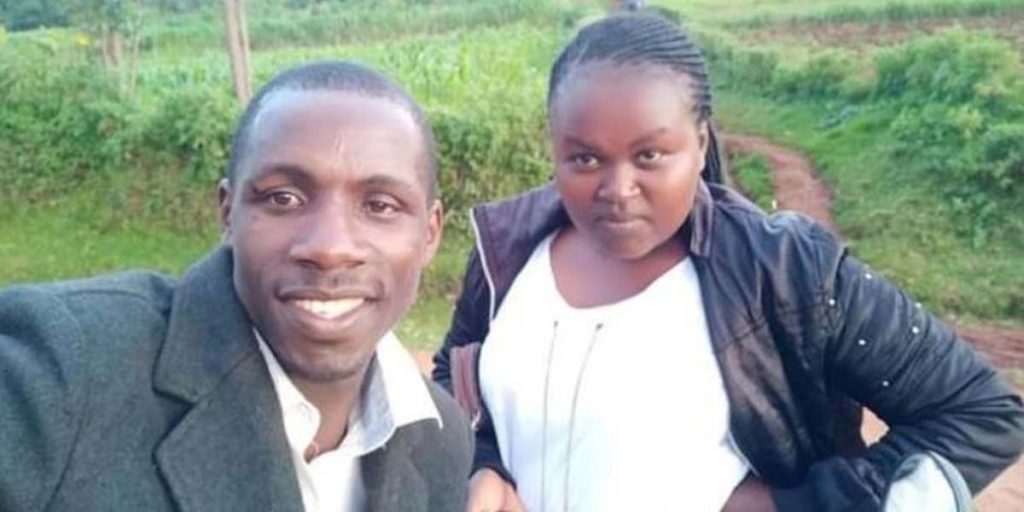 During an interview, the singer said that he appreciates his wife for standing with him through all the drama. He also said that he thanks her for persevering all the challenges including washing his muddy clothes.
Embarambamba children
Chris and his lovely wife are proud parents of five children. In an interview with Rashid Abdalla and Lulu Hassan at Citizen TV, Embarambamba revealed that his children fear him, which may cause harm someday.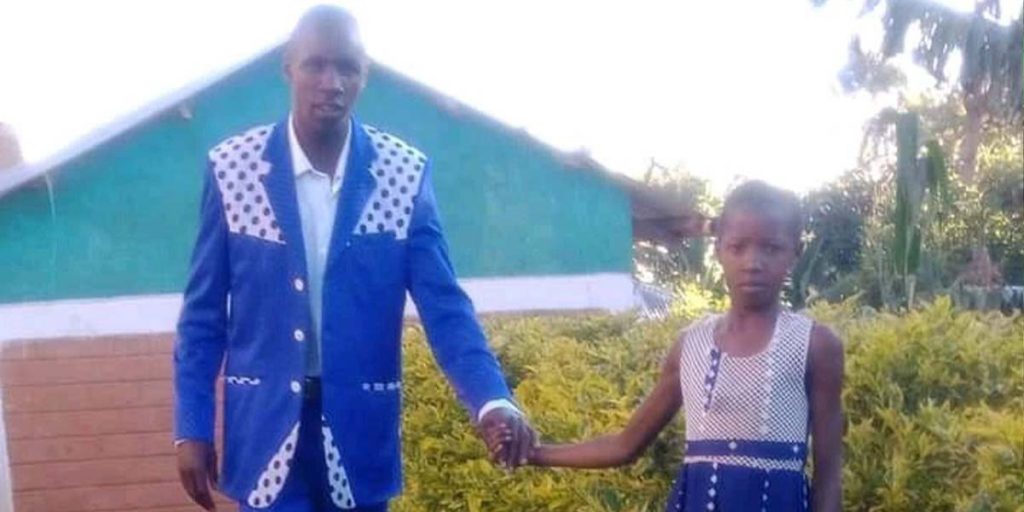 Sharing one of his photos on social media, Embarambamba's fans commented that his firstborn daughter is a photocopy of him.
Embarambamba net worth
Chris Embarambamba is one of those that have moved from grass to grace. He earns from his YouTube channel, selling CDs, and performing on stage.
Besides, he has won endorsement deals that have paid him well. However, information about his net worth is underway.
READ ALSO: St. Claire Suguta Girls KCSE Results 2022: Mean Grade, KUCCPS Performance Analysis, KNEC Code, Ranking, Location
Embarambamba biography has briefed you on all you had wished to know about him. Follow our daily articles and know new stories as they emerge.
READ ALSO:
Video of Embarambamba mourning the late Mwai Kibaki SRC: @YouTube