Vera Sidika Mung'asia is a Kenyan socialite, model, and social media personality who has been in media for a long time. She is also among the top paid video vixens in Kenya, East Africa, and Africa. Besides, Vera is an entrepreneur with many assets amounting to millions. Are you aware of the top facts about Vera Sidika?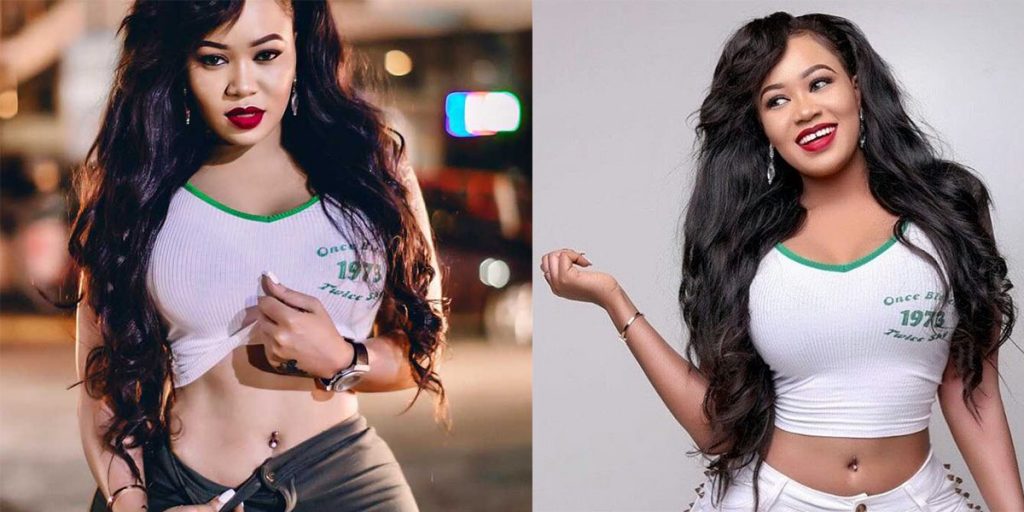 READ ALSO: List of the top richest gospel artists in Kenya
Besides gaining fame over the years now, Vera still stands to capture peoples' attention. Below is what you did not know about her.
Top facts about Vera Sidika
Have you been wondering about Vera Sidika? Not anymore because we are here to help you know more about her biography, age, family, education, career, house, cars, and net worth.
Vera Sidika Profile:
Real name:              Vera Sidika Mung'asia
Gender:                    Female
Date of birth:          September 30, 1989
Zodiac sign:            Libra
Tribe: Luhya
Hometown:            Mombasa
Ethnicity:               Black
Nationality:           Kenyan
Parents:                 Not known
Siblings:                2 brothers
Occupation:          model, video vixen, socialite
Vera Sidika biography
Vera Sidika was born on September 30, 1989, in Mombasa. She is the firstborn of the three siblings in her family. Below are her education history and career.
Education
After finishing high school, Vera moved to Nairobi in 2009 and enrolled for arts and design course at Kenyatta University. Due to her great passion for videography, she decided to drop her studies and venture into making money.
Vera Sidika family
Vera has disapproved many who rumoured that she abandoned her family. Her photos with her classy and stylish mother and her brothers are evident enough of the good relationship between them.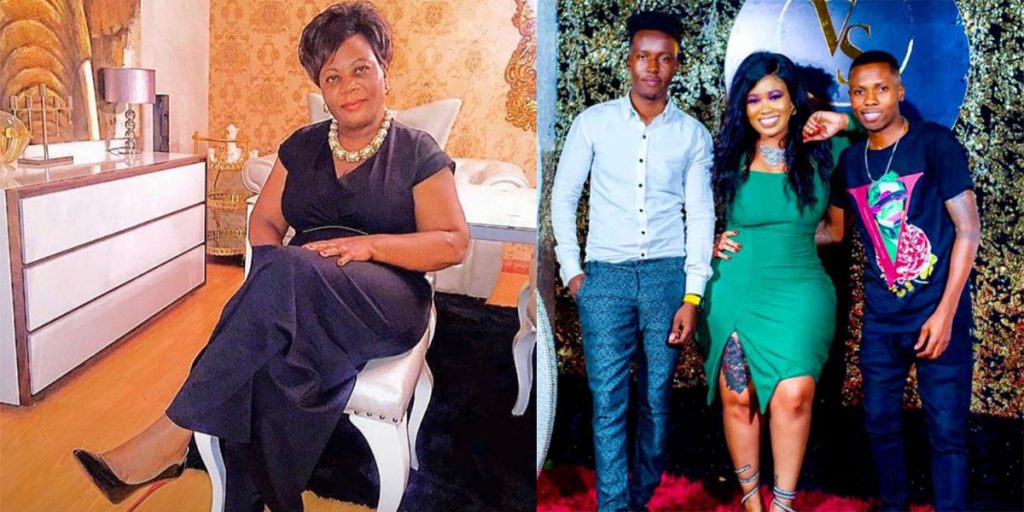 Her Career     
Like many other models, Vera started her modelling career when she was a teenager. At the age of 17, she participated in contest shows and fashion shows as a plus-size vixen.
She then rose to fame in 2012 after featuring in the P-unit song 'You guy' as a video vixen. Since then, Vera has featured in songs like 'My Gal' by Prezzo in 2015 and 'Ebaeno' by KCSkiibii and Harrysong.
Vera Sidika house
Most people wonder about where Vera Sidika lives because of her lavish lifestyle. Vera lives in her penthouse located in Kileleshwa. The classy house is said to be amounting to millions of money that most Kenyans cannot afford.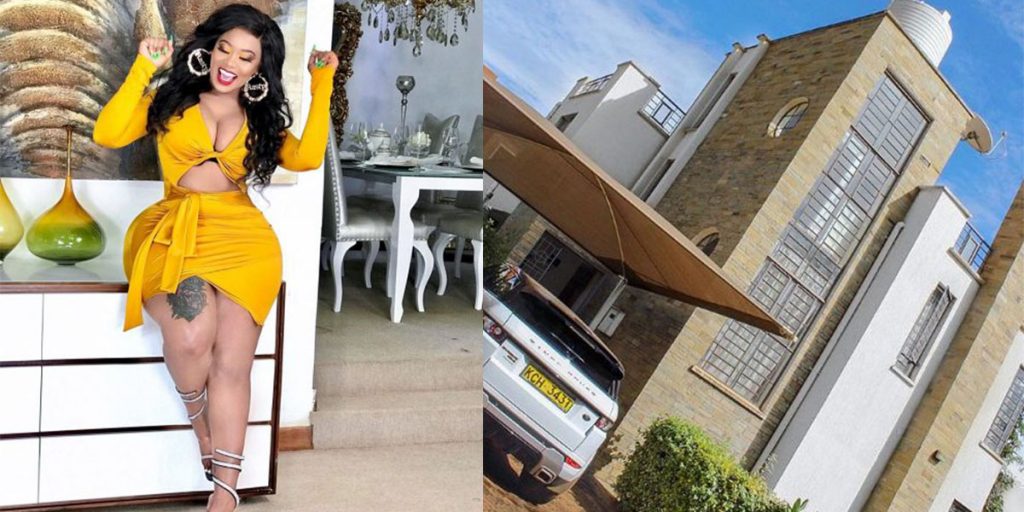 Vera Sidika cars
This must be one of the top facts about Vera Sidika you did not know. She owns a fleet of luxurious cars that have raised many peoples' eyebrows. Her list of cars includes a Ranger Rover sports car costing Ksh. 6.5million and a BMW X5.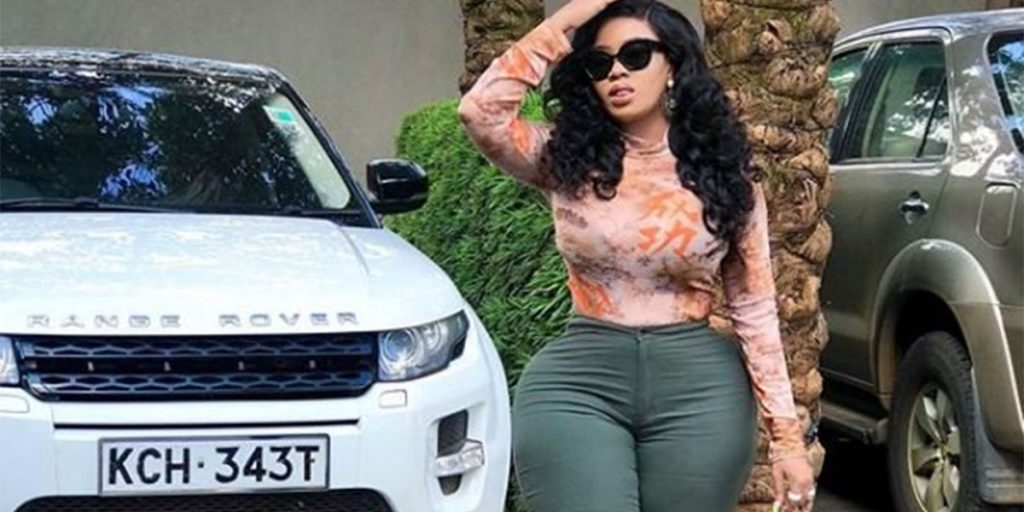 Vera Sidika net worth
Have you been wondering about how Vera Sidika became rich? Apart from being a video vixen, Vera is also an entrepreneur. She owns land in Kilifi and an apartment in Keleleshwa. Furthermore, Vera Sidika's house in Kitisiru is estimated at millions of money.
She also owns a Vera Sidika Beauty Parlor in Westlands that earns her good money. Moreover, her white and black Range Rover sports car is worth Ksh. 6.5million. Vera Sidika's net worth is estimated at $ 3 million.
Vera's Veetox Tea
In 2017, Vera launched a detox tea, named Veetox tea that earns her well. The tea is a herbal detox that performs various functions in the body such as cleansing the digestive system, burning belly fat, improving metabolism, and reducing bloating.
READ ALSO: Top flashy cars owned by Akothee
The above are the top facts about Vera Sidika. Follow our daily articles and know more stories that are interesting.
READ ALSO: