On Monday, April 18, a video of a middle-aged woman and her son being violently assaulted went viral on social media. The woman by the name Mama Pacifica Kwamboka and her son Alfred were mercilessly whipped using sticks by three men supposed to be her in laws. This is the reason why Kenyans demand justice for the two victims.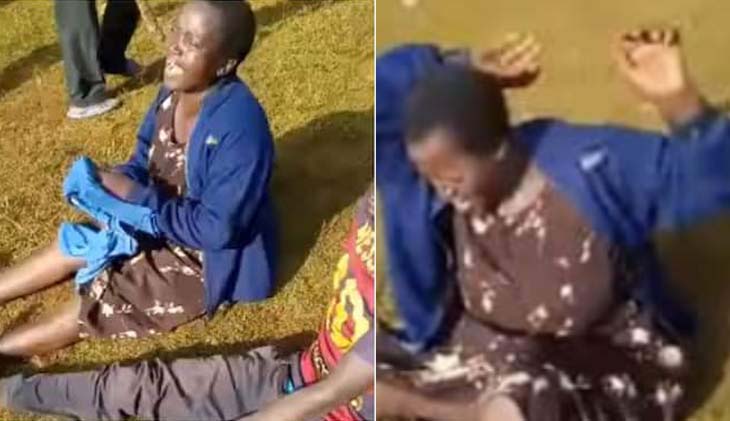 READ ALSO: School heads put forth strict rules ahead of schools reopening next week
The poor woman was trying to protect her son from the cruel uncles before they turned against her and beat her. According to Mama Kwamboka, she was trying to solve her kids disagreement when the in laws attacked her.
The three mens' claim
Speaking in luo dialect, the elderly man who descended on the victim many times claimed that Kwamboka was disrespectful to his brother.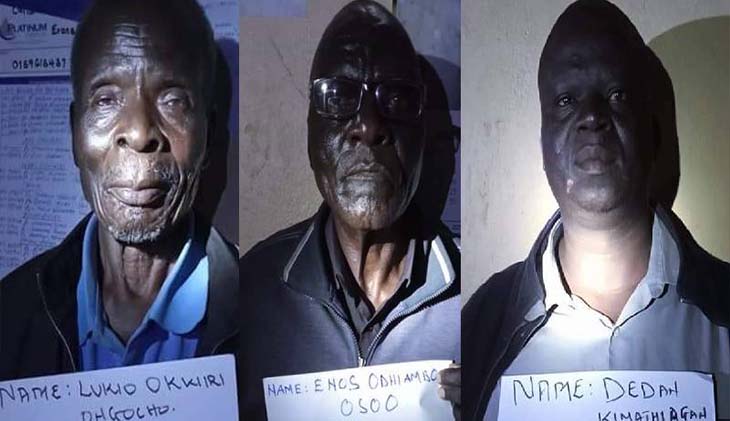 The poor woman pleaded for mercy and cried for the on lookers to come to her rescue but in vain. They claimed that Kwamboka had also stripped which was considered a taboo in the luo community.
"Just kill me. Arrest me with him. Help me. You are killing me. You had ordered me to leave, I'm going now," the lady painfully said.
It is said that Kwamboka is married as a second wife, which is against the wish of her in laws. The in-laws are said to be striving to get her out of that home for them to inherit land.
Kenyans demand justice for mama Kwamboka
On Tuesday, April 19, Kwamboka and her son were taken to Rachuonyo County Hospital for medical examination, as she complained of chest pains.
Speaking to one of the media houses, Police officer Sammy Ngare said that the three man have been arrested. However, their arrest has caused an alarm as the locals threatened to beat Kwamboka again.
Lawyer Steve Ogolla intervention
Reacting on the case, Lawyer Steve Ogolla has offered to represent the Mama Kwamboka and her son against the three men. He also offered the Ksh. 50,000 for treatment and promised that he will ensure they get their justice.
"I have talked to Mama Kwamboka, her son Alfred, and eldest daughter Emily Moraa. She is in great pain but is yet to receive medical treatment. I've sent the family KSh 50,000 for medical treatment," said Ogolla.
READ ALSO: Uhuru explains why he has not been campaigning for Raila
You now know why Kenyans demand justice for mama Kwamboka. Read our daily articles and know new stories as they emerge every second.
READ ALSO:
Ezra Chiloba biography, age, tribe, family, education, wife, children, current job, salary, net worth, latest news