In a shocking turn of events, players and technical staff found themselves entangled in a terrifying road accident as they journeyed to their Football Kenya Federation Division 1 Zone B match against Sunderland Naivasha on Sunday, October 22, 2023.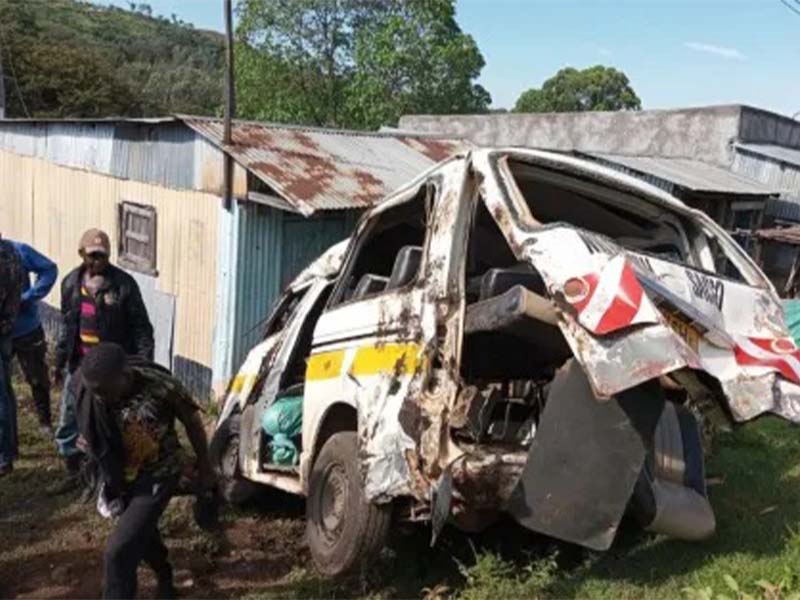 The incident which occurred near Kericho left many in shock, but thankfully, there were no fatalities, and the injured individuals received timely medical attention at Fort Ternan Hospital in Kericho County.
Bondo United FC players involved in a road accident
The club has not yet confirmed the exact number of injured players and members of the technical bench, but their priority has been to ensure that everyone affected receives the necessary medical care and support.
The players' journey to Fort Ternan Hospital may have been painful, but their survival and the absence of fatal casualties are causes for gratitude.
The club's statement in the wake of the accident emphasized their determination to ensure that their players receive the best medical assistance possible.
"Injured players are getting medical assistance at Fort Ternan Hospital. No fatal casualties. Lord of second chances, thank you once again." Club Officials
Raila Odinga reacts to the incident
The football community, in Kenya and beyond, rallied behind Bondo United FC in their time of need.
Notably, Orange Democratic Movement (ODM) leader Raila Odinga expressed his sympathy and solidarity with the injured players.
"Our thoughts and prayers are with the injured Bondo United players as they recover from today's accident near Kericho while en route to Naivasha for a football match," Raila Odinga
This incident is a reminder of the importance of road safety and the unpredictability of life's challenges.