Starting a business with a limited budget can be difficult. But Kenya being a country ripe with entrepreneurial opportunities, it's entirely possible to turn a modest investment of 50,000 Kenyan Shillings into a profitable venture. In this article, we'll explore the 15 most profitable businesses in Kenya and strategies to help you make the most of your initial capital.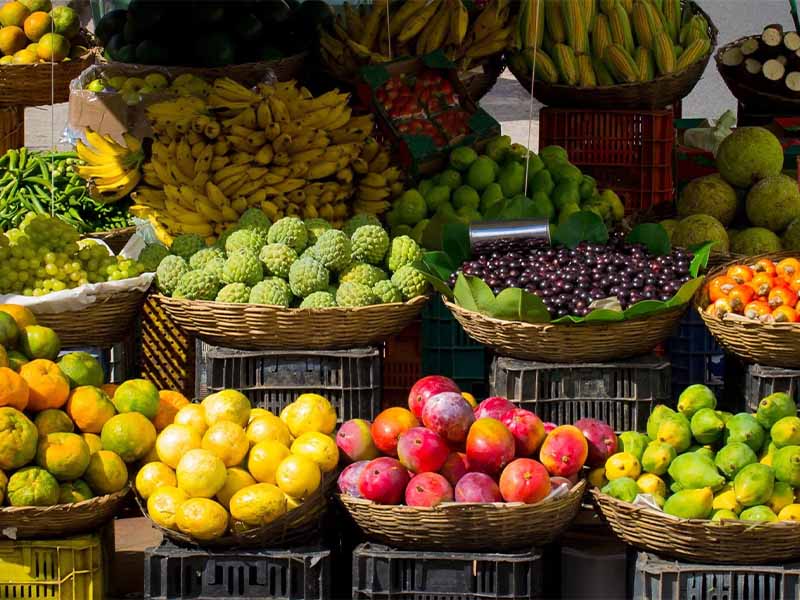 From grocery stores to poultry farming, these ideas encompass a range of industries, allowing you to choose the one that aligns with your skills and interests.
List of the 15 most profitable businesses in Kenya to start with 50k
Here are the most profitable businesses you can venture into:
1. Grocery Store
Starting a small grocery store can be a highly profitable venture, especially if you choose a strategic location with good foot traffic.
Invest in a variety of essential items, focus on customer service, and maintain competitive pricing to attract and retain customers. You can also create bundles or discounts for common household items to encourage bulk purchases.
2. Farming
Farming Agriculture is the backbone of Kenya's economy. With 50,000 KES, you can start a small-scale farming operation, growing crops such as vegetables, maize, or even exotic fruits like passion fruit.
Farming can yield steady profits if you apply modern farming techniques and market your produce effectively. Explore niche markets or organic farming for higher profit margins.
3. Car wash business in urban areas
A car wash business can be highly lucrative and are in demand, especially in urban areas. Invest in basic car wash equipment, hire trained staff, and offer additional services like detailing and interior cleaning to attract more customers.
You can partner with local businesses for bulk car wash contracts.
4. Fruit Vending
Kenya's climate is conducive to fruit farming, and starting a fruit vending business can be both profitable and healthy.
Buy fruits in bulk from farmers or markets and sell them to customers in busy areas or near schools and offices. Ensure hygiene and quality to attract health-conscious customers.
Offer a variety of fresh fruit salads and juices for added appeal.
5. Second-hand Clothes Shop
Kenyans are known for their thrifty shopping habits. Capitalize on this by opening a second-hand clothes shop.
To succeed, focus on quality and maintain a clean organized store to appeal to customers.
6. Food Joint
Kenya's love for food presents a great opportunity for entrepreneurs. Start a small food joint offering popular dishes or specialities.
Create a cosy atmosphere and offer both dine-in and takeaway options. Invest in quality quality ingredients and pay attention to hygiene and presentation.
7. Web Design and Cyber Services
In the digital age, businesses require an online presence. If you have web design skills or can learn them, consider offering web design and cyber services. Invest in a good computer and software tools.
Offer packages that include website maintenance to generate recurring income.
8. Boutique business
Starting a boutique with a focus on trendy or traditional clothing can be a profitable venture. Choose your niche wisely, source clothing items, and provide excellent customer service.
Leverage social media platforms for marketing and online sales.
9. Photo Studio
If you have photography skills and can invest in a decent camera and studio equipment, consider opening a photo studio.
Offer services for events, family portraits, and product photography. You can also build a portfolio and market your services online and through local advertising.
10. Shoe Selling Business
Shoes are a necessity for everyone. Start a shoe-selling business by sourcing affordable and stylish footwear. Consider offering repair services to attract more customers.
Utilize online platforms and social media to reach a wider audience.
11. Cereal Shop
Cereals are a staple in Kenyan households. Open a cereal shop that offers a variety of grains and cereals.
Partner with local farmers to source fresh produce and provide competitive pricing. Bulk sales to institutions like schools or hospitals can be a lucrative strategy.
12. Salon or Barber Shop
The beauty and grooming industry is booming in Kenya. If you have skills in hairstyling or barbering, consider opening a salon or barber shop.
Provide trendy hairstyles, and excellent customer service and create a welcoming atmosphere to attract and retain clients.
13. Blogging
If you have a passion for writing, consider starting a blog. With a well-maintained blog, you can monetize through advertising, sponsored content, or affiliate marketing.
Choose an area you are interested in and create informative and engaging content.
14. Poultry Farming
Poultry farming is a profitable venture in Kenya. With 50,000 KES, you can start with a small flock of chickens. Sell eggs, meat, and even chicks to other farmers.
Invest in proper housing and nutrition for your poultry.
15. Butchery Business
The demand for quality meat in Kenya is high. Starting a butchery business with fresh, hygienic meat can be a rewarding endeavour.
Source meat from reliable suppliers and maintain strict hygiene standards. Offer a variety of meat cuts to attract customers.
Starting the most profitable business in Kenya with 50K is entirely feasible with the right strategy and dedication.
Remember that success may not happen overnight, but with persistence, your business can thrive in Kenya's vibrant business landscape.