University life in Kenya is often a whirlwind of academic pursuits, social activities, and of course, financial responsibilities. Balancing bills, books, and food can be a daunting task. However, the solution lies in either making more money or mastering the art of financial prioritization. In this article, we explore some of the best part-time jobs in Kenya for university students.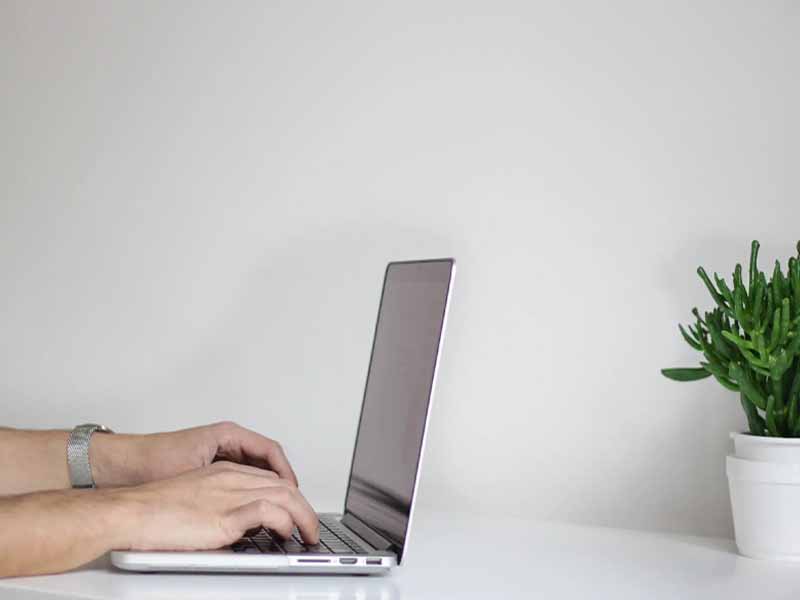 Most university students end up seeking these part-time jobs or manageable side hustles and the ultimate goal is to let your money work for you.
List of the best part-time jobs in Kenya for university students
Fortunately, there are numerous part-time job opportunities that can help students earn extra income, gain valuable skills, and set themselves on the path to financial independence.
Here are some of the part-time jobs that university students can engage in.
1. Freelance Writing
Freelancing is a versatile and popular part-time job among students. Various online platforms, such as Upwork, UvoCorp, and WriterBay, offer opportunities for budding writers to earn money.
Whether it's academic writing, articles, or blog posts, these platforms connect students with clients willing to pay for well-crafted content.
Earnings can start from as little as Kshs. 200 per article, but they can grow significantly with experience and expertise. Students can also create their blogs or websites and monetize them through advertising.
2. Blogging
Blogging is another creative avenue for students to earn extra income.
Choose a niche you're passionate about, be it lifestyle, travel, food, or religion, and start a blog on platforms like WordPress or Blogger.
Consistent, quality content is key to attracting readers, and as your traffic grows, you can monetize your blog through programs like Google AdSense.
The more visitors click on ads, the more you earn. Blogging allows you to share your interests and make money doing it.
3. YouTube Video Blogging (Vlogging)
If you're comfortable in front of a camera, YouTube offers a platform to create and share video content.
Open a YouTube channel, link it to advertising services, and focus on producing engaging content to attract viewership.
You can earn money through ads displayed on your videos and even explore merchandise sales and sponsorships. Building a dedicated audience is essential for sustainable earnings.
4. Entrepreneurship
Entrepreneurship is an option for students with a knack for business.
Consider setting up fast food kiosks offering popular snacks, launching a cyber-business to provide essential tech services, or engaging in soft drink sales.
These options not only cater for local student demands but also allow you to gain invaluable experience while pursuing financial independence and success.
5. Tutor Jobs
If you excel in a particular subject, consider offering tutoring services to fellow students.
Interactive sessions, presentations, or one-on-one classes can help others succeed academically while earning you extra income.
6. Online Surveys/Research Jobs
Participating in online surveys and research projects is a flexible way to make money.
Platforms like Swagbucks, Survey Junkie, and Mobrog offer paid opportunities to collect and analyze data.
You can redeem points for cash or gifts, making it a convenient part-time option.
7. Data Entry Jobs
Data entry is a reliable part-time gig that requires good typing skills and proficiency in English.
Whether you work for private organizations, institutions, hospitals, or online platforms like Fiverr, data entry jobs involve tasks such as form filling, typing, and data transfer.
8. Affiliate Marketer
Affiliate marketing involves promoting businesses online and earning commissions for each sale made through your referral links.
While it may take time to see substantial earnings, it can be a rewarding part-time job that leverages your online presence and social media skills.
9. Social Media Influencer
Becoming a social media influencer is a competitive but lucrative option for students.
Success as a social media influencer requires creativity, a strong online presence, and the ability to influence followers.
By optimizing social media profiles, you can attract companies looking to promote their products or services to a large audience. Brands may approach you directly or through a third party.
10. Transcribing
Transcription writing involves converting audio content into written form.
Skills like typing, a good command of English, and accuracy are essential for this job. You can find transcription opportunities on platforms like Speechpad, Scribie, Odesk, Transcribeme, and CastingWords, offering a flexible part-time gig.
There you have it! University students have a variety of part-time gigs at their fingertips to earn extra income while balancing academic responsibilities.
These part-time jobs in Kenya for university students not only provide financial relief but also valuable skills and experiences that can contribute to your future success. So, why wait? Start exploring these options and take the first step toward financial freedom today.