According to the Kenyan constitution under Chapter 63 of the Penal Code, owning two identity cards is illegal. For instance, a person may find himself/herself committing this crime in a case where there are delays in the issuance of the identity card, hence reapplying for the second time.
READ ALSO: 12 fascinating facts about Kenyan people; Culture and Lifestyle
Apart from delays, Kenyans may also find themselves committing this crime in cases where they have lost their original Identity cards or when making rectifications to their personal details.
What are possible fines for owning two identity cards in Kenya?
A person in possession of two identity cards goes against the Kenyan constitution Section 320 of the Penal Code. The law clearly states that if an individual is found guilty of the stated crime above then he/she will be charged with procuring the registration of a national ID by false pretence.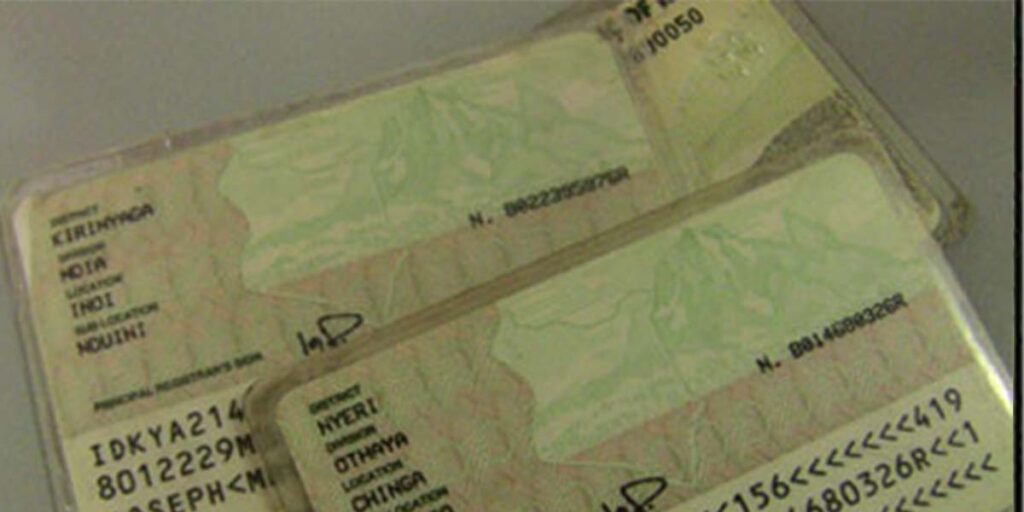 "Any person who willfully procures or attempts to procure for himself or any other person any registration, licence or certificate under any law by any false pretence is guilty of a misdemeanour," part of the section states.
Evidently, on August 23, 2017 a magistrate charged a Kenyan for having more than one identification cards. The accused was fined Ksh 20,000 and served six months imprisonment.
Jail terms for having more than one identity cards
According to the Kenyan constitution Section 312 of the Penal Code, anybody found guilty of false pretense should be imprisoned for a period of six to twelve months.
"Any representation, made by words, writing or conduct, of a matter of fact, either past or present, which representation is false in fact, and which the person making it knows to be false or does not believe to be true, is a false pretence."
READ ALSO: Pastor Paul Mackenzie son, Dan Mackenzie reveal this about his father
Therefore, in a case you have applied for a second ID and you still own your first one, you are advised to return it to the immigration officials, as owning two identity cards is a crime.  
READ ALSO: