Safaricom has reported a net profit of Sh34.2 billion for the half-year that ended in September 2023. This represents the net income for the entire group, excluding minority interest. Compared to the net earnings for the same period in 2022, this is 2.1% more. Apart from the recorded Safaricom net profit, the revenue from group services also increased by 10%.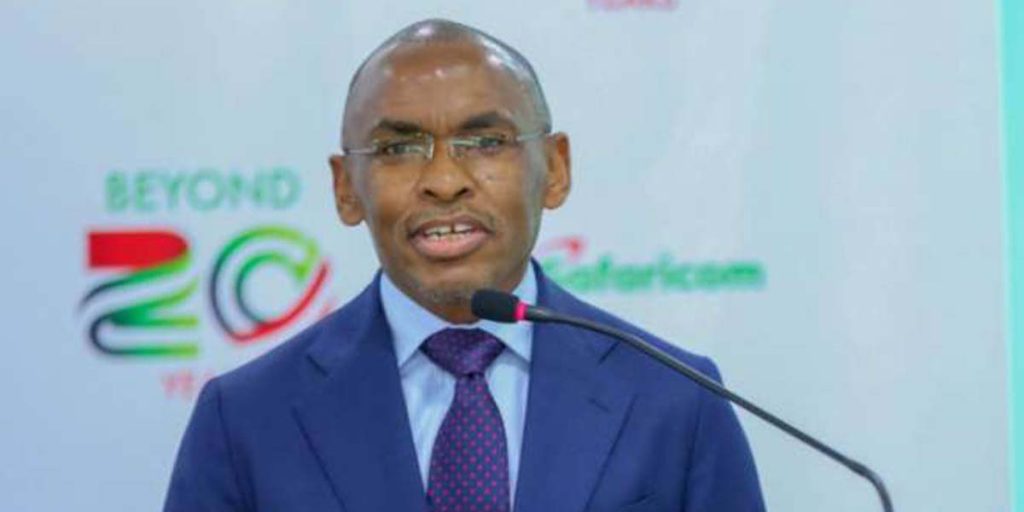 READ ALSO: Principal of the Top-Ranking Nyambaria High School in KCSE 2022 Suspended
Safaricom reports net profit of Ksh.34.2billion
For the six months that ended on September 30, 2023, the group net saw a great profitability overall. The Kenyan company recorded a double-digit increase in net income to close at 10.9 percent to Sh41.6 billion.
This is an increase compared to the year that ended in March 2023 when Safaricom PLC reported a 10.6% decrease in profit after taxes. However, high investment costs in Ethiopia and inflation pressures on consumer spending were blamed for this.
More about Safaricom Company
In April 2023, the mobile phone provider was recognized as Kenya's and East Africa's most valuable brand. Compared to the total profit for the year, this economic contribution was roughly fifteen times greater.
According to a Brand Finance report from April, the mobile phone company was valued at $646.12 million (Ksh96.1 billion), making it the most valuable brand in Kenya and the East African region.
READ ALSO: How to replace a lost National ID in Kenya and the Associated Charges
While speaking to one of the media houses, CEO Safaricom Peter Ndegwa stated that the company was able to maintain a workforce of more than 1.2 million people, of which 1,159,309 worked in indirect roles and 236,674 in direct employment.
"Sustainability reporting is not just a corporate responsibility but an essential pillar of our business strategy. Being accountable on Environmental, Social, and Governance (ESG) ensures that we remain committed to our core mission of transforming lives," said Ndegwa.
READ ALSO: