Charles Onyari, the principal of Nyambaria High School, was reportedly suspended by the Teachers Service Commission (TSC) on Tuesday, November 7 from his position as the Kenya Certificate of Secondary Education (KCSE) center manager.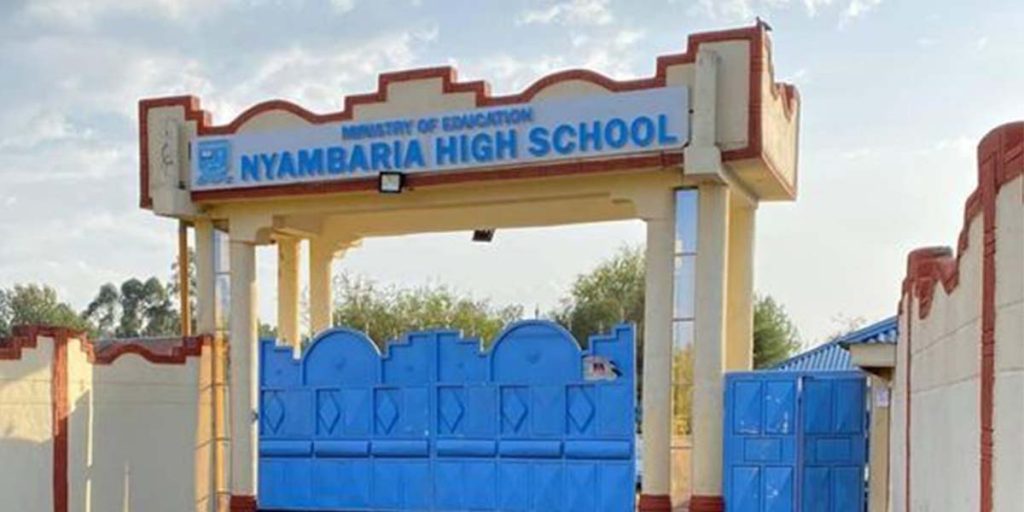 READ ALSO: Nairobi Ranked as the Best City to Visit in 2024
The principal was reportedly suspended while the exam irregularity was being looked into. Nyambaria Boys High School, located in Nyamira County, gained notoriety after achieving a mean score of 10.89 to win the 2022 KCSE exam.
Principal Nyambaria High school suspended
Speaking with one of the media houses, one of the teachers confirmed the incident. Nonetheless, the educator, who spoke under the anonymity agreement, refused to provide further details about the event.
"The situation did not affect the exams. We are yet to get complete information on why the Principal was suspended. 
According to earlier reports, the principal was brought to the Nyamira Police Station to give a statement regarding exam materials that had been discovered nearby.
"We have been following the DCI since morning but they have refused to release a statement on the charges levelled against the Principal," he said.
More exam irregularities emerge
Two additional Nyamira County principals were allegedly suspended due to irregularities in exams. The Republic was informed on Tuesday by Education Cabinet Secretary Ezekiel Machogu that the KCSE exam would be administered with the utmost integrity.
In 2022 KCSE results, Nyambaria High School emerged at the top with all candidates achieving direct entry to the university.
The now-suspended Onyaru said at the time that local community support and coordination between all stakeholders were responsible for the successful performance.
READ ALSO: Government Provides Free Bundles to Kenyans Purchasing Phones launched by President Ruto
A thorough statement regarding the principal's suspension however has not yet been released by TSC or the DCI. We will keep you posted as soon as we find out more.
READ ALSO: