The Cabinet Secretary Interior, Dr. Fred Matiang'i has today declared Monday a Public holiday (11th July). In a gazette notice on Friday, July 8, Matiang'i said that during this day the Muslims will celebrate Idd-ul-Adha.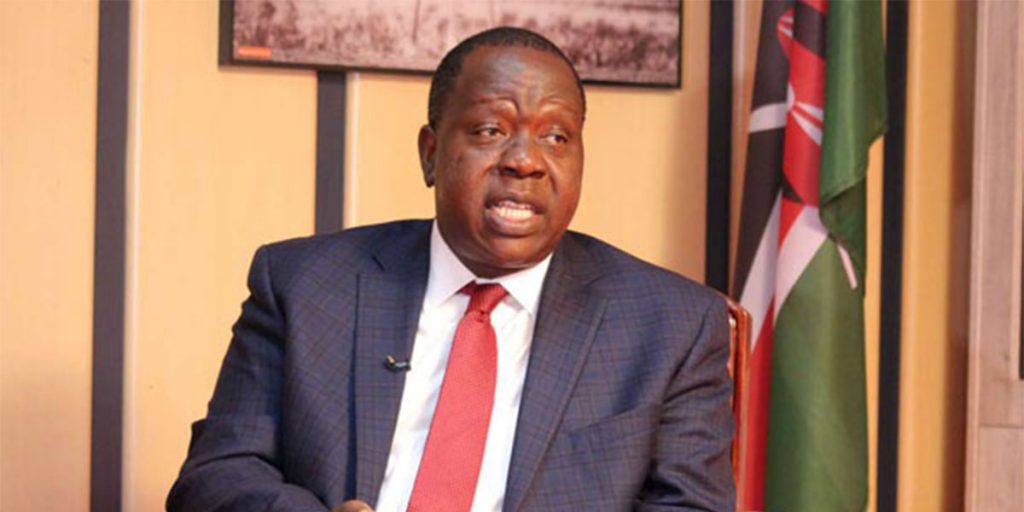 READ ALSO: Take Raila to Greece to witness ballot printing, William Ruto tells IEBC
Matiang'i declares Monday a public holiday
Exercising his powers as granted by the Public Holidays Act (Cap 110), Matiang'i stated that the Muslims will be celebrating to mark Idd-ul-Adha.
"It is notified that for general information that in exercise of the powers conferred by sections 3 as read with section 2 of the Public Holidays Act (Cap 110) , the cabinet secretary for Interior and Coordination of National Government declares Monday 11th July 2022 a public holiday marking Idd-ul-Adha," read part of the gazette notice.
What do Muslims do during Idd-ul-Adha?
Idd-ul-Adha (Feast of Sacrifice) is usually celebrated by the Muslims from all over the world as a major holiday for three to four days. During this time, the Muslims hold special prayers in Mosques and other Muslim centers.
Besides, they engage in charitable activities such as offering food, money, and clothes to the needy people.
The announcement of this festival is based on lunar sightings making the date vary from time to time or from year to year.
According to the Quran, Ibrahim was about to sacrifice his son Ishmael when he heard a voice from heaven telling him not to sacrifice him. Instead, he was offered a ram by God for the sacrifice. In the old testament, a ram was sacrificed instead of Abraham's son.
READ ALSO: WiFi Providers in Nyanchwa, Kisii
You are now aware why Dr Fred Matiang'i declared Monday a public holiday. Follow us daily and know new stories as they come every time.
READ ALSO: