John Maina Njenga is a name that rings with controversy and transformation. Born on January 2, 1969, in Laikipia County, he has lived a life marked by ups and downs from his early involvement in the Mungiki sect to his later foray into politics. Here is a deeper look into Maina Njenga biography, and the various facets of his life.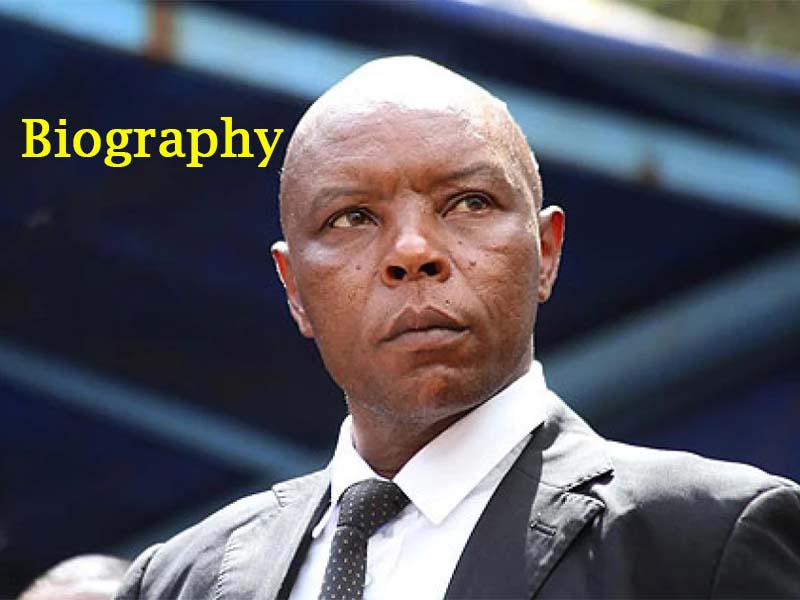 Family background, wife and education
Maina Njenga was born into a family of eight children, where he is the fourth child and second son of Stephen Kamunya Njoroge and Margaret Wangui Kamunyo.
His early life was spent in Karandi, Laikipia West, and he attended Ol Ng'arua Primary School until 1984. He then continued his education at Ortum Secondary School in West Pokot.
Maina Njenga's Mungiki affiliations
Maina Njenga's influence began at an early age. He actively participated in local politics and mobilized youths, eventually gaining access to meet former President Daniel Arap Moi.
In the early 1990s, Njenga founded the Mungiki sect, a controversial group with rebellious tendencies that quickly attracted a significant following. "Mungiki" translates to 'a united people' or 'multitude' in the Kikuyu language.
However, his relationship with the late president soured when some members of the sect turned to criminal activities, causing a rift.
Njenga initially identified himself as the leader of the group but distanced himself from it in 2002 when the government outlawed Mungiki and initiated a crackdown on its members.
Maina Njenga's arrest and imprisonment
Njenga's life took a dramatic turn as he faced several arrests and imprisonments. In 2007, he was first incarcerated for illegal possession of drugs and firearms.
After his release, he was re-arrested and charged with dozens of murders in Nyeri. He was sentenced to a five-year jail term for murder charges, although he didn't serve the full five years.
In a surprising turn of events, in October 2009, Maina Njenga was released by the Nyeri High Court after Attorney General Amos Wako entered a nolle prosequi (a termination of legal proceedings) when Njenga threatened to release a dossier implicating senior government officials in various scandals.
After his release, Njenga sought solace and salvation, which led him to Bishop Margaret Wanjiru's Jesus is Alive Ministries church.
Maina Njenga in politics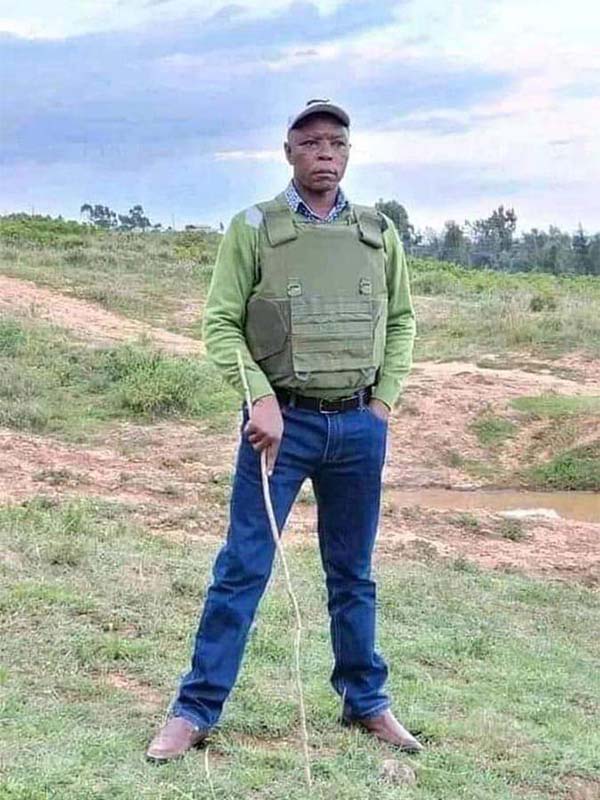 Maina Njenga's journey into politics began after his release from prison, with intermittent involvement in various political activities.
In 2017, he emerged as a candidate for the Laikipia Senatorial seat, running under the Jubilee Party ticket. Although he contested the seat, integrity issues ultimately led to his loss.
He later switched to the Kenya African National Union (KANU) and vied for the same seat but once again faced defeat.
In the 2022 General Elections, Njenga made another attempt but was unsuccessful, losing to John Kinyua.
Maina Njenga's family
Njenga's personal life has been marked by tragedy. His first wife, Virginia Nyakio, was murdered in 2009 while he was still in prison.
He later married Grace Wairimu Nyambere, who was also tragically killed in 2014 by gunmen during an attack while they were traveling. Njenga keeps his family life under wraps, and little is known about his children and current wife.
Maina Njenga net worth
Despite the controversies surrounding his life, Maina Njenga is estimated to be worth KSh 2 billion. He owns properties across Nairobi and parts of Central Kenya, including over seven luxurious homes spread across Laikipia, Nyandarua, and Nairobi.
In Nairobi, he owns homes in upscale areas like Lavington and Karen, alongside properties in Nakuru and Ongata Rongai.
Apart from real estate, Njenga is involved in farming and the transport sector. He also possesses a fleet of high-end vehicles worth millions.
In an interview on Citizen TV, Njenga revealed that a significant portion of his wealth came from wealthy politicians who funded his activities.
Despite his controversial past, he stands as one of the wealthiest individuals in the Mount Kenya region, with an estimated net worth of Ksh 2 billion.
Maina Njenga biography is a complex tale. From his early days as a Mungiki leader to his later political aspirations and business ventures, Njenga continues to be a prominent figure in Kenyan society, leaving behind a legacy that will always be debated.