Nini Wacera is a renowned Kenyan actress, casting director, and actors' coach in the East African entertainment industry. Born on January 16, 1978, this 45-year-old veteran artist has seamlessly navigated the worlds of film, television, radio, and activism, showcasing her acting prowess. Here is a deeper look into Nina Wacera biography, career, and personal profile.
The seasoned actress has an impressive career that spans over two decades. Her notable featured films include "Wingu La Moto," "Rafiki," "Sense8 Nairobi Casting," "Changes 2," "Something Necessary," and "Lusala."
Nina Wacera biography and personal profile
| | |
| --- | --- |
| Name | Nini Wacera |
| Date of birth | January 16, 1978 |
| Age | 45 |
| Nationality | Kenyan |
| Occupation | Actress |
| Marital status | Single |
| Children | 1 |
| Years active | 2001-present |
| Awards | 2003 Golden Dhow Award |
| Net worth | $5 million |
Career and education background
Nini Wacera's journey into the world of performing arts began at the Phoenix Players under the mentorship of James Falkland.
Her education took her to the United States International University (USIU), where she honed her skills for a career that would span over two decades.
Wacera burst onto the national scene in 2003 with her role as Susan, the main protagonist in the soap opera "Wingu La Moto."
Nini Wacera has also graced the big screen in notable films such as "Rafiki" by Wanuri Kahiu, where she portrayed the character Mercy, and in the Netflix series "Sense8," where she played Justice, a political activist.
Radio stardom and hosting
In addition to her acting career, Nini made waves in the radio industry. She captured the hearts of listeners during her seven-year tenure as the host of the Late Night Capital show on 98.4 Capital FM.
She also played the leading lady, Dinka, in the BBC Radio Drama "The Game Plan" and hosted television talk shows like "Dad's Can Cook" and "Destination Kenya."
Casting director and activist
Beyond her on-screen presence, Nini Wacera has contributed significantly to the industry as a casting director and actor's coach.
She played a pivotal role in the casting of notable projects such as "Rafiki," "Sense8 Nairobi Casting," "Changes 2," "Something Necessary," and "Lusala."
Moreover, her commitment to environmental causes is evident through her project management company, Miti Yetu, which focuses on land restoration through the planting of indigenous trees and food forests.
Nini Wacera awards and recognition
Nini Wacera's talent has not gone unnoticed.
Over the years, she has garnered several awards, including the Golden Dhow Award for her role in "Project Daddy," recognition at the 50th International Oberhausen Short Film Festival for the film "Epilogue," and the Fanta Chaguo la Teeniez Award for her lead role in "Wingu La Moto."
In 2022, she clinched the Best Supporting Actress Africa award at the Zikomo Awards for her role in "Country Queen."
Challenges in the industry
Despite her success, Nini Wacera has been vocal about the challenges faced by actors, particularly in terms of compensation.
In a candid interview with the Sunday Nation, she expressed regret over the lack of tangible achievements in her over two-decade-long acting career, citing the decline in pay compared to the early 2000s.
Nini Wacera daughter and husband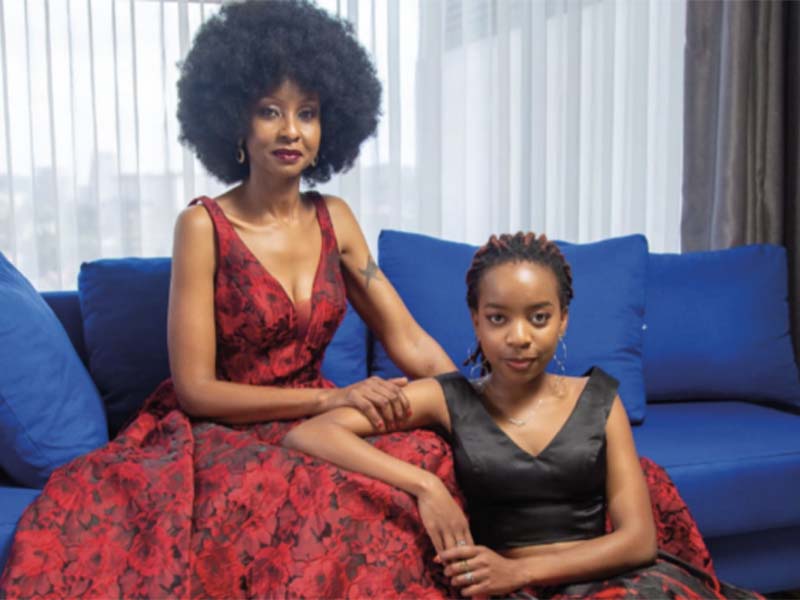 Nini Wacera is not only a talented actress but also a dedicated mother. Her daughter, Manuela, now 21, has been a source of inspiration and motivation for the actress.
In interviews, Wacera has shared her commitment to fostering open communication with her daughter and ensuring she feels free to discuss anything without fear.
As of 2023, Nini Wacera is reportedly single, with no detailed information about past relationships.
Nini Wacera net worth
Currently, Nini Wacera net worth is estimated to be between $1 million and $5 million, owing to her success in various facets, awards and the fat salary she pockets.
Nini Wacera's biography journey continues to inspire aspiring actors and industry professionals in Kenya and beyond.
As a multifaceted artist, activist, and mentor, she remains a crucial figure in the evolution of East African entertainment.