ODM leader Raila Odinga is a veteran Kenyan politician with a legacy of protecting freedom and democracy. He is an influential Kenyan figure with exceeding support from the international community. Raila Odinga biography shares a blueprint of his admirable life story.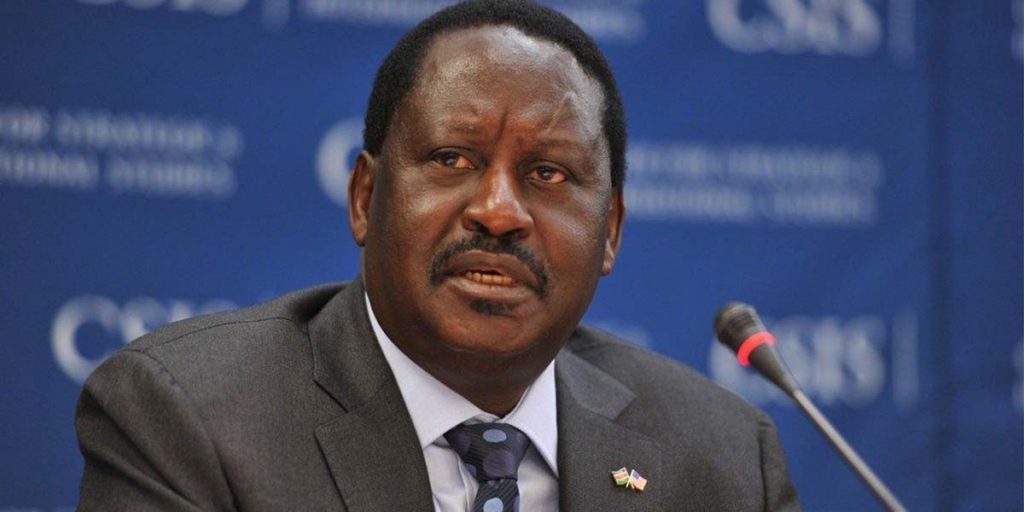 ALSO: Jimi Wanjigi biography, age, tribe, family, career, wife, children, house, salary, cars, and net worth
Raila Amolo Odinga is at the core of Kenyan elections and businesses. He remains unshakable with huge pockets and a clean reputation in leadership. Above all, Rao is a humorous father figure with enough wise sayings for his millions of chanting supporters.
Raila Amolo Odinga profile
Real name: Raila Amolo Odinga
Date of birth: January 7, 1945
Nickname: Baba, Rao, Agwambo, Jakom
Zodiac Sign: Capricon
Place of birth: Maseno, Nyanza
Nationality: Kenyan
Raila Odinga age: 77 years old
Tribe: Luo
Raila's home: Bondo, Siaya County
Occupation: Engineer, politician
Raila Odinga spouse: Ida Anyango Oyoo
Former PM Raila Odinga biography
ODM Party leaders and now Azimio La Umoja kingpin is a man to watch closely in Kenyan politics. His close relationship with President Uhuru Kenyatta is, particularly of interest.
How old is Raila Odinga?
Raila Odinga age is 77 years as of 2022. He recently celebrated his birthday with a huge cake cutting party.
Born on January 7, 1945, Raila is also called Agwambo to mean the mysterious one. He is also called Baba because of his experience and special role in Kenyan politics.
Raila Odinga tribe and nationality
The famous Odinga family hails from the Luo tribe along the lake region in Western Kenya. It is from the same ethnic group that Barack Obama rose to become president of the United States.
In particular, the home of Raila Odinga in Bondo within Siaya County. Also from the region are Kenyan heroes such as Robert Ouko.
Raila Odinga family tree
PM Raila is the son of the late Jaramogi Oginga Odinga who married four wives and attained 17 children. Jaramogi was actively involved in the fight for independence alongside Jomo Kenyatta. Even so, he is notable for defeating President Moi in the quest for multiparty democracy. Unfortunately, Raila Odinga's father died in 1994 aged 82 years.
On the other hand, Raila's mother is Mary Juma Odinga.
Raila Odinga wife Ida
ODM leader Raila Odinga is husband to Ida Anyango Oyoo. They are a lovely couple with pairs of boys and girls.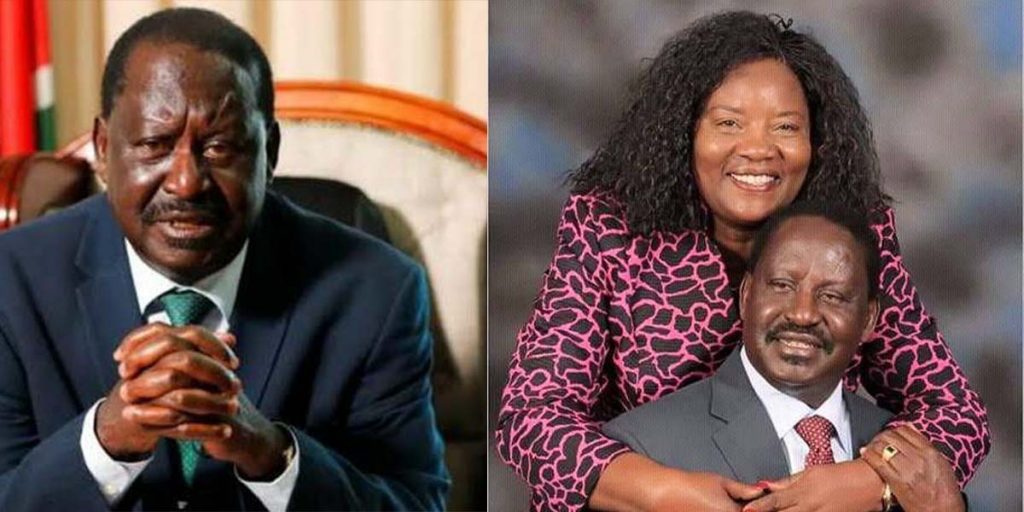 Raila Odinga children
The Kenyan politician and his wife Ida are blessed with four children. However, their eldest son, Fidel Castro, died a few years ago under unclear circumstances. He was a determined investor after the shoes of his father. Other children include Winnie Irmgard, Rosemary Akeyo, and Raila Junior.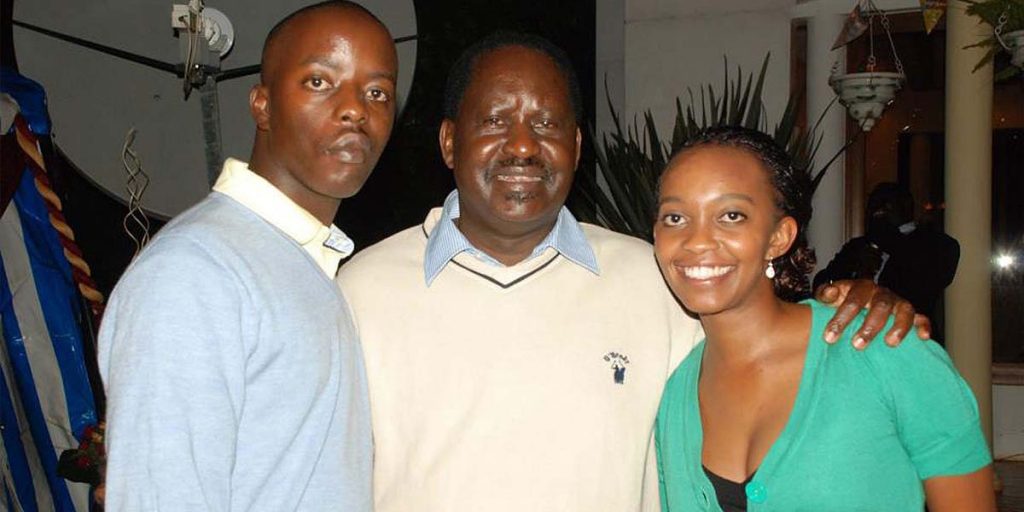 Further sources indicate that Ida is a Bachelor of Arts degree holder. She graduated in 1974, taught briefly at Kenya High before concentrating in the Odinga Empire.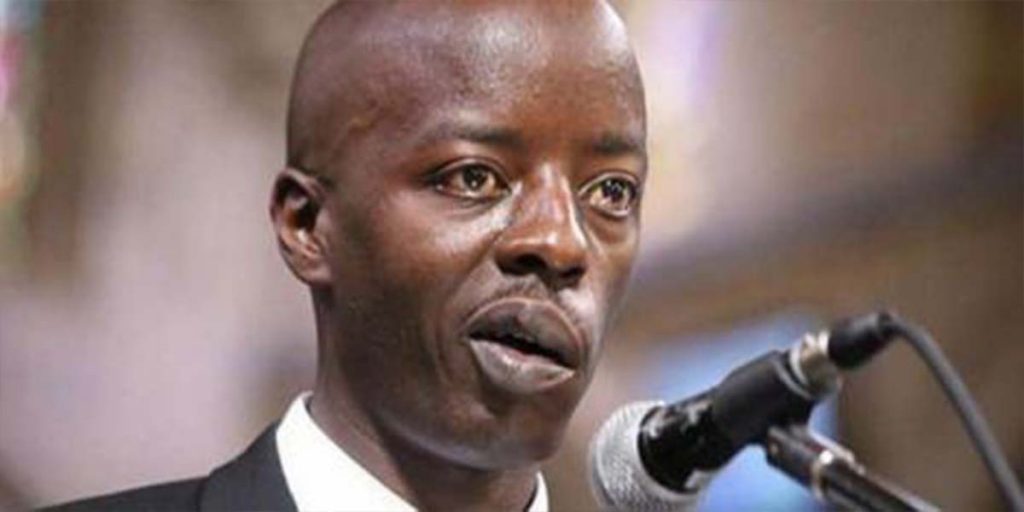 PM Raila Odinga educational background
Raila attended Kisumu Union Primary School then Maranda Primary and later Maranda High School. He proceeded to Herder Institute in Marburg in Germany for further studies on a scholarship program. In 1965, he earned another scholarship at a Magdeburg based Technical School.
Raila eventually graduated in 1970 with a Master of Science Degree in Mechanical Engineering and Welding. Soon after, he returned to Kenya.
Career history of Raila Odinga
A fresh graduate from Germany started East African Spectre Company in 1971. The firm which specializes in petroleum Gas cylinders had its firm premises within Industrial Area; along Kingston Road.
Political career
Raila entered politics after his father Jaramogi Oginga Odinga. A standoff with president Moi threw Raila in an opposition square.
He would be detained at least thrice for challenging Moi's punitive leadership. Raila and his father Jaramogi would remain wanted men throughout Moi's regime spanning 24 years.
Raila Amolo Odinga in the multi-party politics of 1992
FORD leader Jaramogi Odinga created a way for his son Raila. The grip loosened following a fallout of principals. Jaramogi remained with FORD Kenya and Kenneth Matiba proceeded with FORD Asili.
The 1992 elections saw Raila becoming the Member of Parliament in Lang'ata Constituency. In 1997, Raila lost to President Moi in the presidential bid. He ranked third after Moi and Kibaki.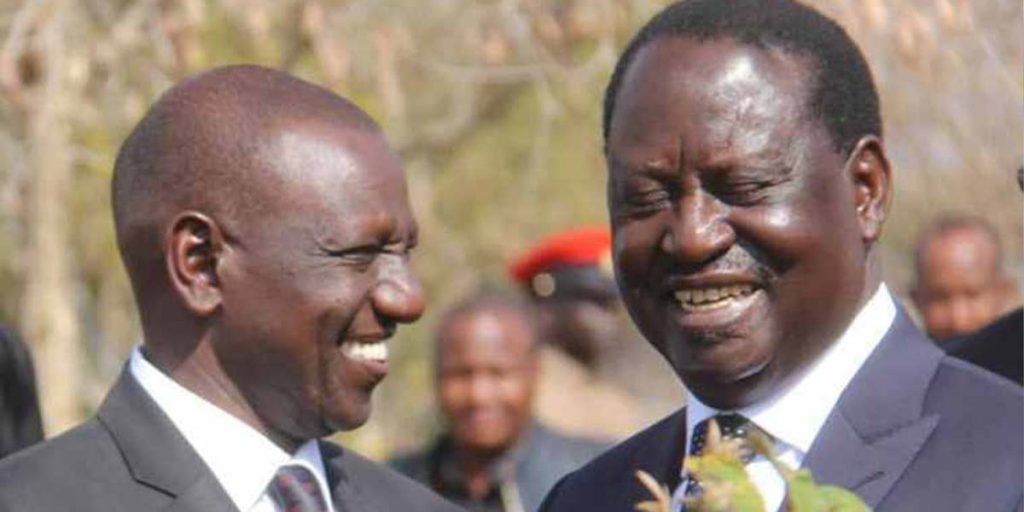 He later collaborated with Mwai Kibaki after Moi declared support for Uhuru Kenyatta in the 2002 elections.
Differences with Kibaki started when he failed to honour a quest for changing the constitution within 100 days in office. As a result, came a constitutional referendum of 2005.
Raila lost to Kibaki in the 2007 elections amid a controversial vote count exercise. Then he lost to Uhuru Kenyatta in 2013 and then again in 2017.
And now, Raila is an aspiring president following a disputed handshake with President Uhuru Kenyatta.
PM Raila Odinga net worth 2023
Raila Odinga wealth value is estimated at Ksh. 25 billion. He is, therefore, on the list of richest Kenyans in 2023.
The former PM has amassed much of the wealth from his companies such as the East African Spectre and Nyanza based Molasses.
Baba has mainly accumulated this income from his previous positions of power. In addition, an inheritance of properties and stately investments.
Raila Odinga contacts
Website: rao.co.ke
Address: P.O Box 10311 – 00100, Nairobi
Awambo has offices within Orange House in Nairobi City.
ALSO: Hussein Mohammed biography, age, education, career, wife, children, net worth, joining UDA
Former Prime Minister Raila Amolo Odinga biography speaks of a great man who has done it all from multipartism to the 2010 constitution. His legacy in national leadership remains unchallenged.
ALSO: