Broderick Stephen Harvey is an American businessman, comedian, award-winning show host, and entertainer who has won the hearts of many all over the world. He rose to national prominence as a stand-up comedian in 1985 and since then things have not been the same for him. What is Steve Harvey net worth in 2023?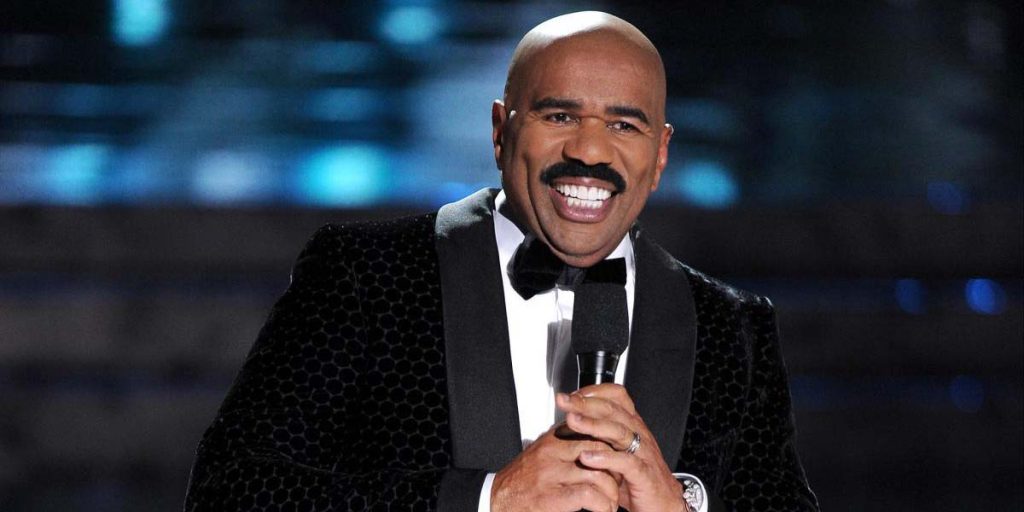 READ ALSO: President Ruto Reveals Plans to Eliminate Building Material Taxes
Steve Harvey net worth; sources of income
Before his breakthrough, Steve worked as an insurance salesman, a mailman, an autoworker, and even a boxer. During these times, he was homelessness for three years and slept in his car because many of the shows that booked him didn't include lodging. However, after his fame in the entertainment industry, Steve rose to lead a luxurious life as he had never imagined.
For instance, he is well-known for hosting the widely syndicated radio program "The Steve Harvey Morning Show" and the hit game shows "Family Feud" and "Celebrity Family Feud." Steve Harvey sources of income include;
Performing comedy shows
Hosting on TV (Family Feud Show)
Presenting on Radio (The Steve Harvey Morning Show)
Appearing on various film and television series
Writing books on success, relationships and personal growth
Running a number of businesses such as accessories, clothing lines, and a dating site
According to a report from forbes, Steve Harvey net worth is over $250 million as of November 2023. Thanks to his long time career in the entertainment industry.
What is Steve Harvey's salary?
Steve's annual income of about $40 million is made up of $10 million from "Family Feud" and $20 million from his work as a radio host. Besides, he earns well from Radio gigs.
Steve Harvey Multimillion businesses
Apart from his dating website that was founded in 2014, Harvey co-created "Little Big Shots" with Ellen DeGeneres, and he served as its host until 2019. He began hosting the arbitration-based court comedy "Judge" in January 2022.
In 2017, Harvey combined all of his business endeavors into Steven Harvey Global (SHG). His production company East One Twelve and Harvey Events, which is run by his daughter Morgan Harvey and her husband, are both under SHG.
Additionally, SHG announced that an African version of "Family Feud" will premiere in 2020. The show's international rights are owned by SHG as well. He has persisted in his numerous business endeavors under SHG, such as the 2017 debut of the Sand and Soul Festival, an annual occasion that showcases live music, comedic acts, and an interview with Harvey himself.
READ ALSO: Controversies Behind King Charles III and Queen Camilla's State Visit to Kenya
Steve Harvey net worth reveal him as a successful person who is determined to achieve even more in life. Read our daily articles and know new stories as they emerge.
READ ALSO: