Felicity Shiru is a Kenyan Content Creator and Social Media Influencer. She is also an Instagram Model who has captured the attention of many. Besides, her relationship with the Chief Sanitizer, Thee Pluto, has attracted her even more fans. Felicity Shiru biography unveils everything you may have wanted to know about her.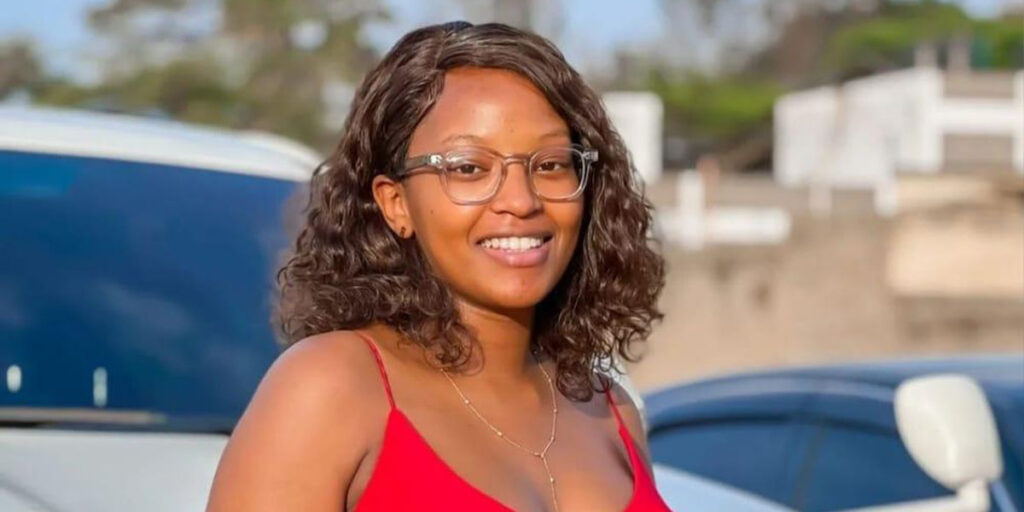 READ ALSO: Charlene Ruto biography, age, tribe, education, siblings, husband, net worth
What does Felicity do for a living? Apart from earning from her YouTube Channel, Shiru also runs a beauty parlour in Nairobi that generates her good amount of money.
Thee Pluto girlfriend profile facts
Real name: Felicity Shiru
Date of birth: September 9, 1999
Felicity Shiru tribe: Kikuyu
Religion: Christian
Nationality: Kenyan
Felicity Shiru parents: Names not disclosed
Siblings: Under review
Felicity Shiru boyfriend: Thee Pluto
Felicity Shiru children: 1
Profession: Content Creator, Influencer
Twitter account: @Felicity Shiru
Felicity Shiru instagram account: Fel @felicity_shiru
Felicity Shiru biography
The gorgeous looking lady was born as Felicity Shiru to her parents in Central Kenya. She was then raised together with her siblings. However, information about Felicity Shiru parents and siblings remain unrevealed except for her younger sister whom she always does tiktok videos with. How old is Felicity Shiru?
Felicity Shiru age
Shiru was born on September 9, 1999 in Central Kenya. She is therefore 24 years old as of 2023. Thee Pluto girlfriend age reveal a young hardworking woman who is determined to make her dreams come true.
What is Felicity Shiru tribe?
Despite not revealing the names of her parents, Felicity's place of birth can hint us of her ancestral roots. Moreover, her second name, Shiru, is evident enough that she is of the Kikuyu tribe.
Felicity Shiru family
Despite being in the limelight, Shiru has managed to keep her parents and siblings from the public eye. Trusted sources however indicate that she is from a middle-class family and has never struggled much in life.
Her educational background
Upon sitting for her KCSE exams, she enrolled at Jomo Kenyatta University of Agriculture and Technology (JKUAT). What is Felicity Shiru course?
Shiru enrolled JKUAT for a Bachelor of Science in Health Records and Information Management Studies. Although she opted to graduate in 2022, she could not due to unavoidable reasons.
Felicity Shiru husband
Shiru and her longtime boyfriend Thee Pluto alias Robert Ndegwa Kamau started cohabiting in January 2022 and are now staying together as husband and wife. The two often share their romantic photos on social media, thus expressing the good relationship between them.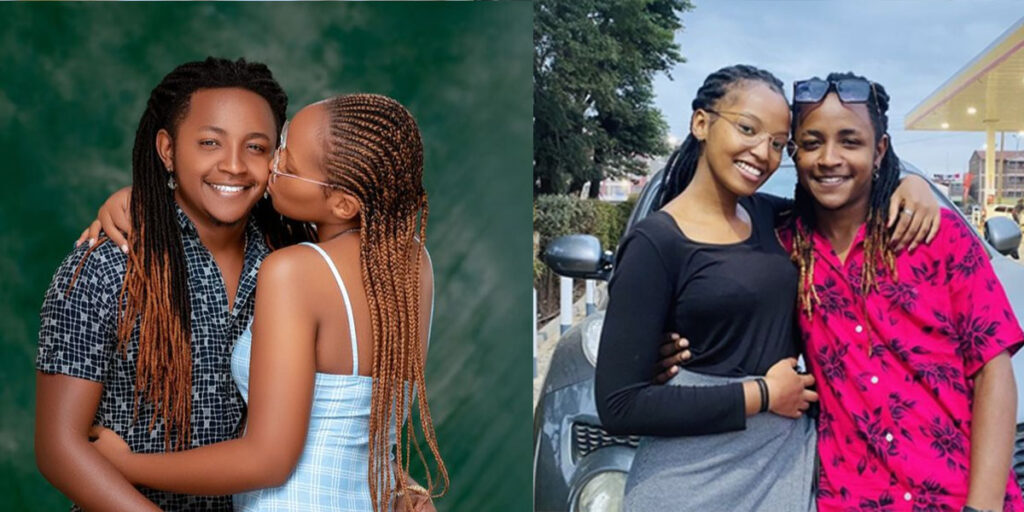 Thee Pluto and Felicity Shiru daughter
Pluto and Felicity were blessed with a newborn baby on November 7, 2022. The young couple later revealed the baby's name as Zoey Pluto.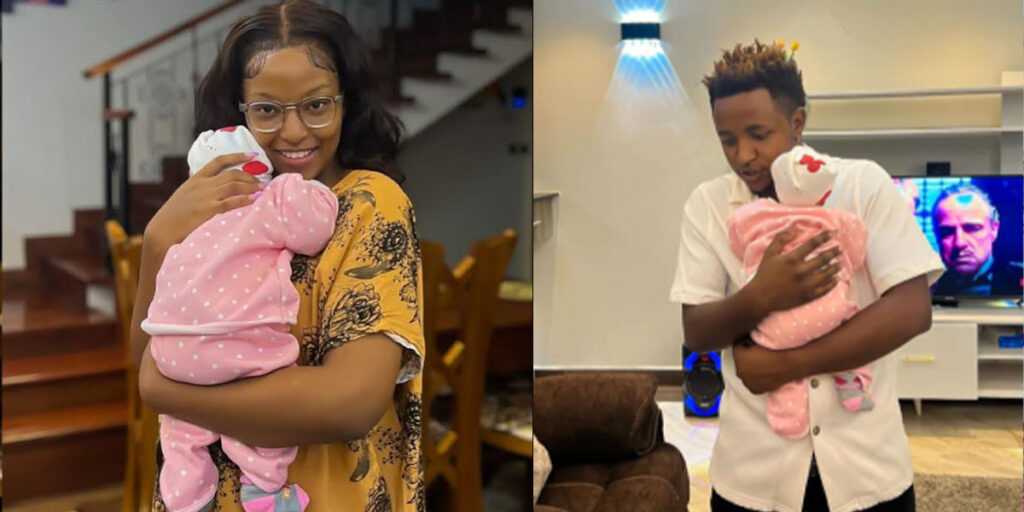 While answering questions on motherhood Shiru responded that the first few months are the hardest.
"Motherhood is so far so good, I would say, but one thing is, of course, you have to juggle a lot between being a mum and doing your own stuff like work.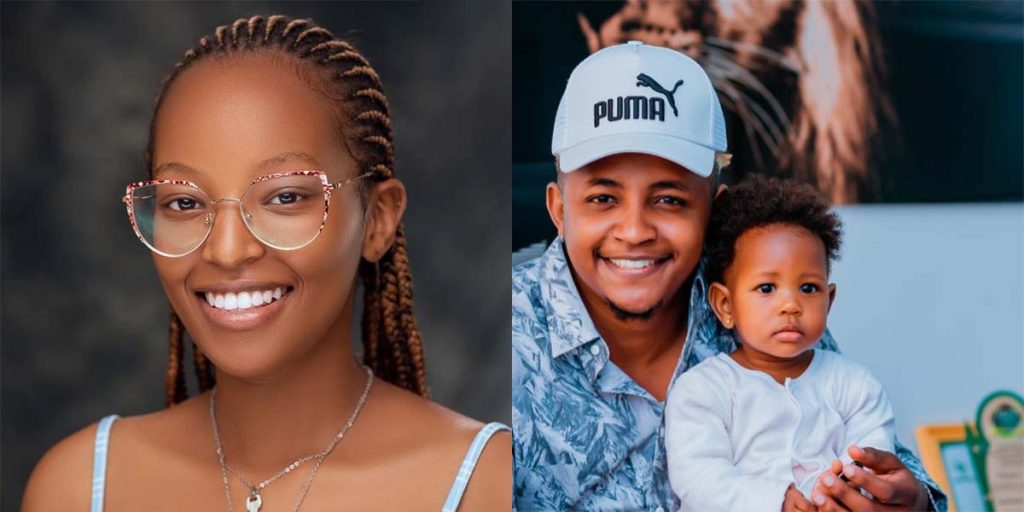 I think the first months are the hardest, I would say, because you know you have to be there for the baby, breastfeed and such. But I would say it still has the good side of it." She said.  
Felicity Shiru YouTube channel
Thee Pluto's wife is one of the Kenyan content creators who are earning well from YouTube. Her channel has over 265k subscribers with more than 280 videos. Surprisngly, videos of Felicity Shiru pranks have greatly contributed to her income.
Felicity Shiru net worth
Felicity Shiru YouTube Channel has a good number of followers, thus generating her good cash every month. Furthermore, she launched a beauty parlor in Nairobi from which she earns well. However, information about her net worth is still underway.
READ ALSO: CS Ezekiel Machogu Biography, age, tribe, family, education, career, wife, children, net worth
Felicity Shiru biography unveils a young lady who is doing her best to better her life. Read our daily articles and know new stories as they come every time.
READ ALSO: