Kenyans are left mourning after Mwai Kibaki dies. President Uhuru Muigai Kenyatta has today Friday 22, April announced the death of the former President Emilio Stanley Mwai Kibaki. While at State House, Uhuru stated that the president Mwai Kibaki died on Thursday, April 21, night. He therefore asked Kenyans to observe a moment of mourning from today until sunset when the president will be buried. "The nation will observe a period of national morning from today until sunset that President will be buried," he stated.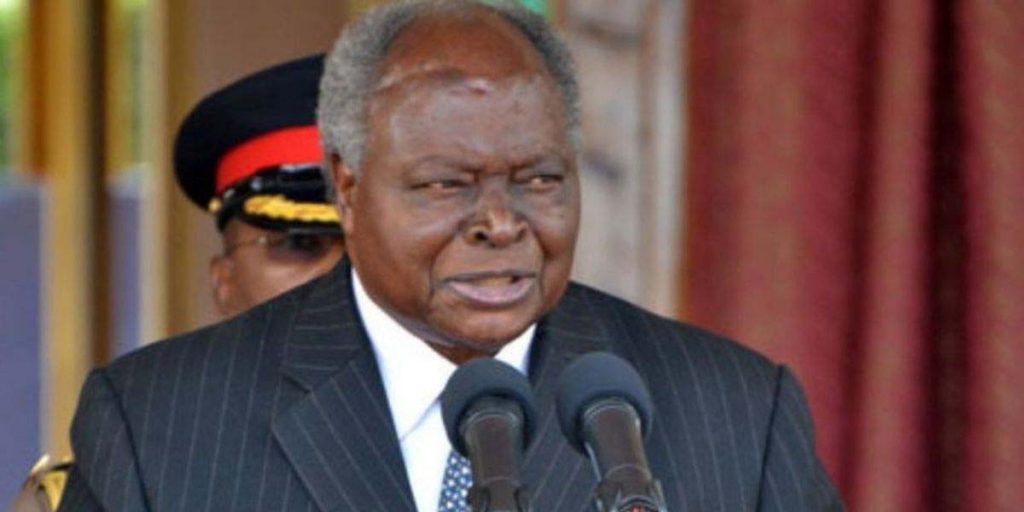 READ ALSO: IEBC vacancies 2022, How to apply
Kenyans left mourning after President Mwai Kibaki dies
While announcing his death, President Uhuru mourned his Predecessor as a greater leader who lifted the country's economic growth and championed the welfare of Kenyans. He also remembered him for his great contribution in the implementation of the 2010 constitution.
When was Mwai Kibaki born?
Mwai Kibaki was born on November 15, 1931 in Thunguri village, Nyeri District, now Nyeri County. He was the last-born son to the late Kibaki Gĩthĩnji and Teresia Wanjikũ.
When did Mwai Kibaki became president?
The late President Kibaki served as a president from Monday, December 30, 2002 to 2013.
Before he became a President, Kibaki also served as a Vice President from 1978 – 1988. He then became an opposition Member of Parliament from 1992 to 2002 and as the leader of official opposition in Parliament from 1998 to 2002.
Besides, he served as a Cabinet Minister for 35 years (1966-1991) and as the first elected MP in Nairobi's Donholm Constituency now Makadara Constituency.
Mwai Kibaki cause of death
The late Mwai Kibaki started developing health complications in 2016. He was then taken to Karen Hospital in Nairobi on August 21, 2016 for a checkup. However, when Mwai Kibaki health worsened, he flew to South Africa for specialized treatment. The family is yet disclose his cause of death.
READ ALSO: CS George Magoha talks on KCSE 2022 release date
Mwai Kibaki's death has indeed broken Kenyans' hearts. They will remember him as a great leader who vote for democracy. Follow our daily articles and know breaking news as they emerge every moment.
READ ALSO: