Nyambaria High School has again recorded another history in the recently released KCSE results after emerging the top in the country. Below is a full breakdown of Nyambaria High School KCSE Results 2022.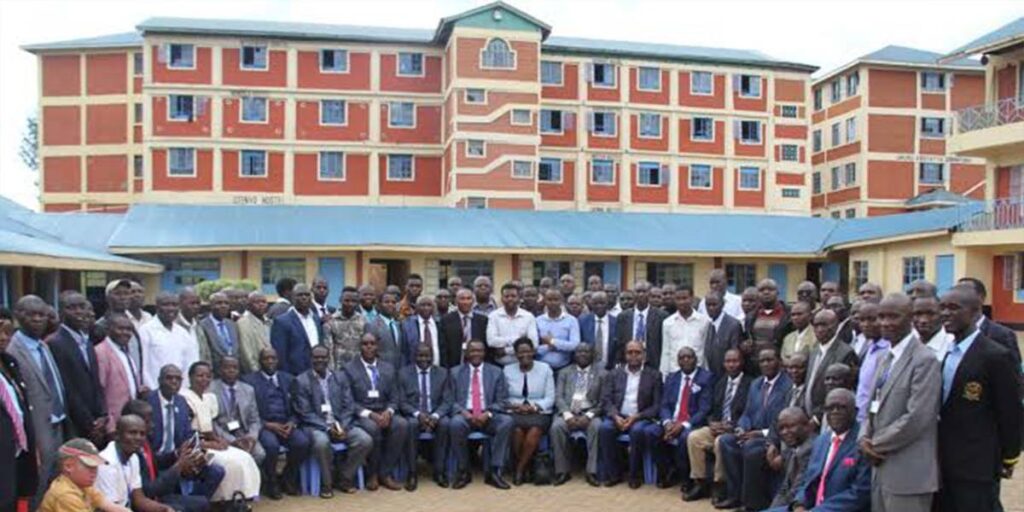 READ ALSO: 2022 KCSE results release – CS Ezekiel Machogu
KCSE Results 2022
The Cabinet Secretary Education Ezekiel Machogu released the 2022 KCSE results on Friday, January 20, 2023 after three weeks of intensive marking. While releasing the exams, Machogu stated that the number of candidates who sat for KCSE exams increased from 826,807 in 2021 to 884,263 in 2022. Out of this, 405,962 candidates were male while 420,845 were female.
He also stated that a total of 173,345 candidates scored a mean grade of C+ and above, which is the minimum university entry grade. Out of the stated number above, 1, 146 candidates scored As, while 6,408 scored A- grade.
Nyambaria High School KCSE Results 2022
Nyambaria High School, a national school in Nyamira County is now termed as the best school in the 2022 KCSE Results. The school posted a mean grade of 10.89, with all its candidates getting a direct entry to university.
A breakdown of performance is presented below
A Plain 28
A Minus 383
B Plus 76
B Plain 1
B Minus 0
C Plus 0
C Plain 0
C Minus 0
D Plus 0
D Plain 0
D Minus 0
E 0
Nyambaria High School Performance Analysis
Out 0f 488 candidates who sat for the examinations, 28 scored straight As (plain), 383 candidates scored A- (minus), 76 candidates secured a B+ (plus), with only one candidate scoring a B (plain). The school registered a mean of 10.89, thus topping in the country.
Nyambaria High School KNEC Code, Location and Ranking
Nyambaria High School is one of the schools in Nyamira County. The school is about 20 kilometres from Kisii town.  It is the most top school in 2022 KCSE results. Its KNEC Code is 43700008.
READ ALSO: President William Ruto directive; Government to monitor mobile money transactions
Nyambaria High School KCSE Results 2022 have indeed confirmed that the school is competitive countrywide. Read our daily articles and now exciting stories as they emerge.
READ ALSO: