On Tuesday, May 2, Pastor Ezekiel's brother, Gillack Odero, was captured leading hundreds of Ezekiel's followers in prayers ahead of his hearing this afternoon. The multitude that crowded outside Shanzu Law Courts in Mombasa protested against Ezekiel's arrest by praying and calling for his release.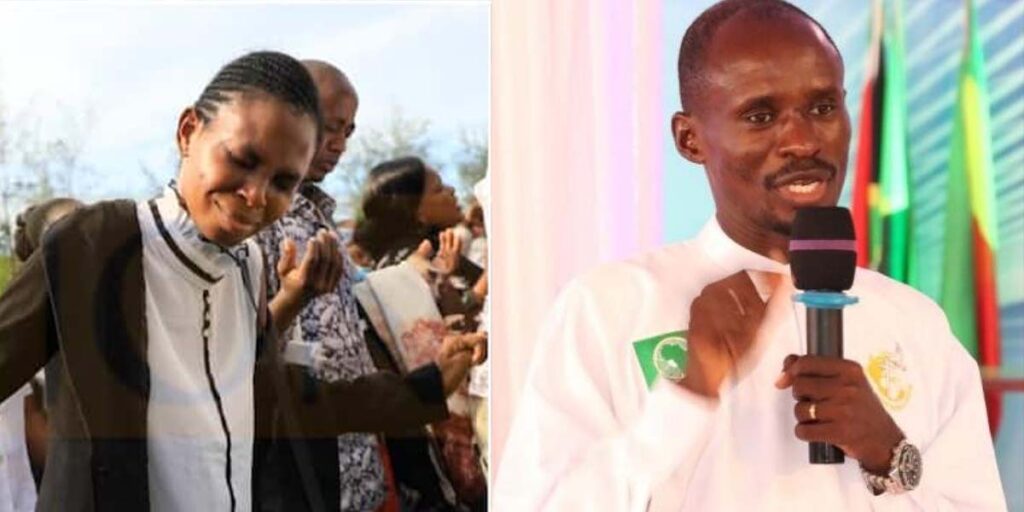 READ ALSO: Angry residents invade into Pastor Mackenzie's home and destroy property
Pastor Gillack Odero
Pastor Ezekiel's brother was seen today morning leading a crowd of people in emotional prayers outside Shanzu Law Courts. Gillack who is said to be Ezekiel's assistant was captured waving a Bible, asking the crowd to praise God, as they await for Ezekiel's release.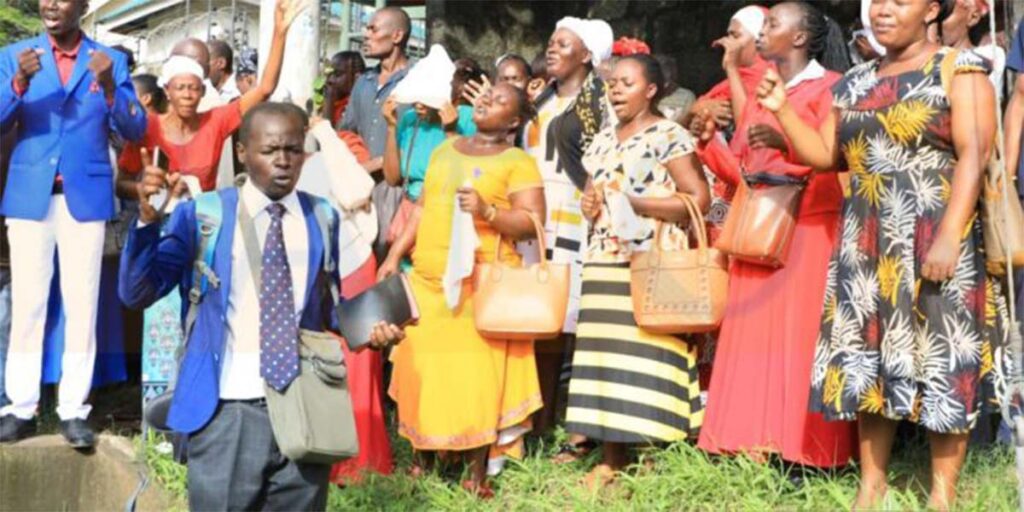 Dressed in white as his brother Ezekiel does, Gillack held emotional prayers and asked the crowd to be ready for a Mega revival.
"Can I hear from those who are ready for the mega revival?" he asked.
Today, the court is expected to determine whether pastor Ezekiel Odero will be held for 30 days more as per the prosecution's request or will be given a bail.
Pastor Ezekiel Odero Church
Ezekiel Ombok Odero, Pastor of New Life Prayer Centre/Church at Mavueni, Kilifi County was arrested on Thursday, May 27, 2023 on charges of mass killings, radicalisation, terrorism, and money laundering.
After his arrest, Interior Cabinet Secretary (CS) Kithure Kindiki announced that would be charged against mass killings of his followers.
"It is notified for general public information that today, Thursday, April 27, 2023, Mr Ezekiel Ombok Odero, the Head of New Life Prayer Centre/Church at Mavueni within Malindi Sub-County of Kilifi County, has been arrested.
"He is being processed to face criminal charges related to the mass killings," Kindiki said.
READ ALSO: Pastor Ezekiel Odero in hot soup after the CEO Milele Funeral Home revealed this
It is also stated that Ezekiel had links with Pastor Mackenzie who is also in police custody for murder, terrorist acts, aiding followers to kill themselves, and promoting radical belief systems.
Despite Pastor Ezekiel's brother and followers crowding outside Shanzu Law Courts, we are yet to know if the court will release Ezekiel on bail or not.
READ ALSO: