Cakes are common in birthdays and weddings. Different cakes have different flavors, depending on the ingredients used. Some cakes have more sugar, while others have a little. Besides, many people find it cheap baking cakes from home. Which types of cakes have you not baked or tasted yet?
READ ALSO: Top 10 Health benefits of drinking coffee
There are two main categories of cakes; butter (containing fat) and foam (containing no fat content). Some people like eating butter cakes while others prefer foam cakes. If you know your taste, then deciding the type of cake to buy or bake will be easier for you.
15 types of cakes you should know
Various ingredients give cakes different tastes and flavors. Here are the top 15 types of cakes you should try;
1. Pound cake
This type of cake is among the common types of cakes with vanilla extract flavors. One can make this cake with a pound of each ingredient (flour, eggs, sugar, and butter). Make your pound cake by separating and whipping white egg parts and folding it into the batter and leaven it.
Besides, the pound cake has a dense texture and does not rise much when baking. You can bake this cake in a loaf pan or a Bundt.
2. Carrot cake
If you intend to do a home party, then you should try this type of cake. You can leaven carrot cake with baking powder and baking soda. The cake uses neutral vegetable or canola oil instead of butter.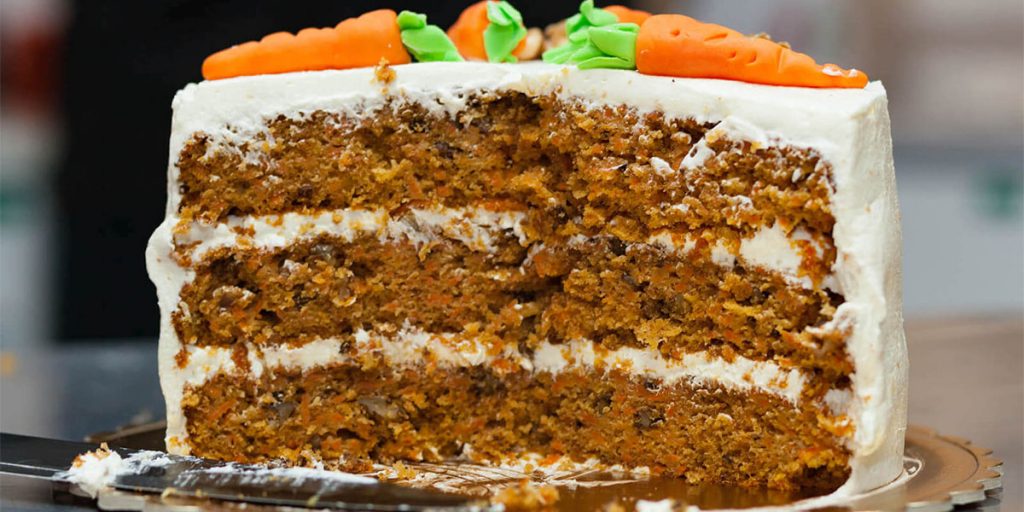 When baking this cake, add grated carrots to make it extra moist. Flavor your carrot cake with warm spices and frost it with cream cheese.
3. Yellow butter cake
These cakes are among the types of cakes many people enjoy baking. Make this sweet cake by creaming butter and sugar and add the wet and dry ingredients. However, some put all the ingredients in a bowl and mix them together. Top your yellow butter cake with chocolate frosting billows and rainbow sprinkles.
4. Red velvet cake
If you have not tasted the red velvet cake, then try it on your next birthday. This delicious cake was first baked by a chef at Waldorf-Astoria in 1920 and is well known as a $200 cake. Most people prefer using oil to make the red velvet cake instead of butter.
The cake attains its color from the reaction of buttermilk and raw cocoa even thou people use food coloring these days to give it its color.
5. Sponge cake
This type of cake is among the types of cakes without baking powder and baking soda. Sponge cake includes whole eggs or white separated eggs. Soak your sponge cake in a syrup flavor such as lemon syrup, whipped in cream layers, and smashed berries.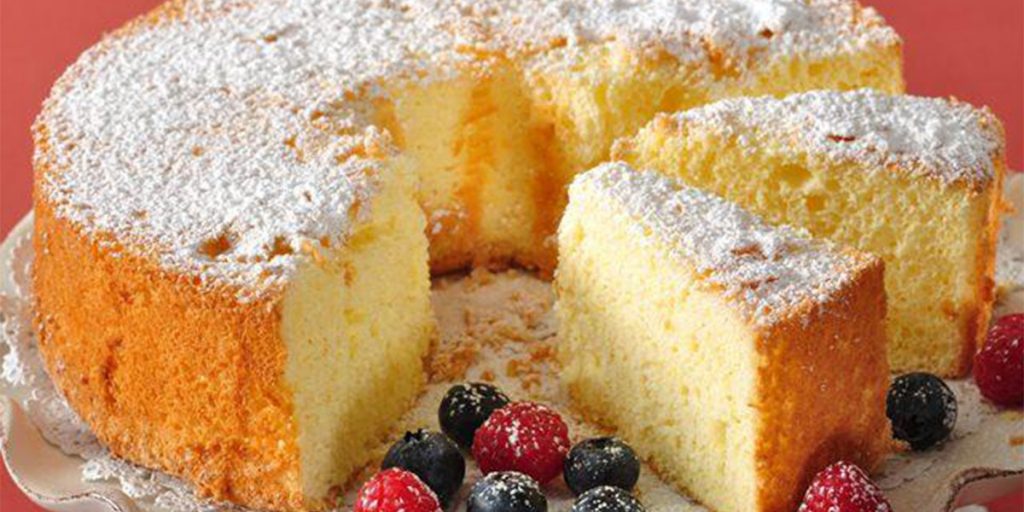 6. Genoise cake
This type of cake is known as sponge cake in both Italy and France. To make a genoise cake, beat whole eggs with sugar until they are mousse-like, then fold flour and butter or oil into it. Add flavor and moisture to your cake by moistening it in a syrup flavor. Some prefer baking this cake in a jelly-roll pan even thou others bake it in a round pan and frost it.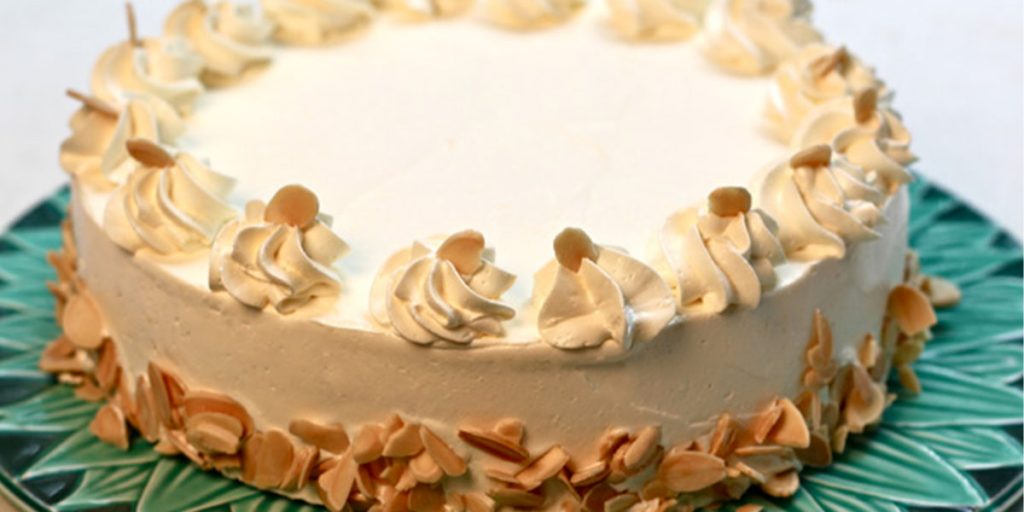 7. Angel food cake
Are you looking for types of cakes with no fats? Try angel food cake for it has no butter. This cake is made with white separated eggs with no yolks. The white eggs are whipped with sugar before the flour is folded in gently, making the cake snowy-white.
Cool your cake upside down in a pan to maintain its airly texture. Furthermore, the cake has high sugar content, which gives it a chewy and spongy texture.
8. Chiffon cake
This cake is a cross between sponge and oil cake. When making this cake, include vegetable oil, baking powder, and eggs to make it light. Beat your separated white eggs to soft peaks before folding them into the batter to make a tender crumb and flavor like oil cake. You can bake your chiffon cake in tube pans.
9. Devil's food cake
Are you wondering why this type of cake is called devil's food? Devil's food cake originated in the United States before it spread to other parts of the world. The cake is 'devilish' because of its chocolate layers, made in the form of cocoa powder.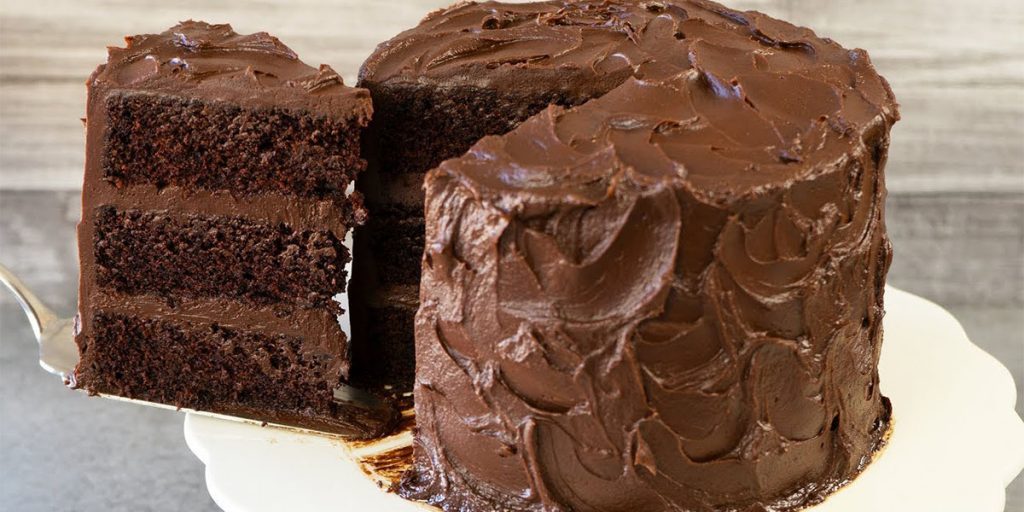 Besides, the extra baking soda in this cake makes it light and airly. After you bake your cake, frost it with chocolate or vanilla frostings.
10. Fruit cake
This type of cake first originated in Rome, Italy. Fruit cake is made with nuts, spices, dried or candied fruits that give it a unique and a sweet taste. After cooking, rub your cake and soak it in a spirit or nuts of your choice.
11. Hummingbird cake
This type of cake is also delicious. You can flavor this cake with pineapples, bananas, vanilla extract, pecan, and warm spices. Top your hummingbird cake with cream cheese frosting to attain its sweet favor.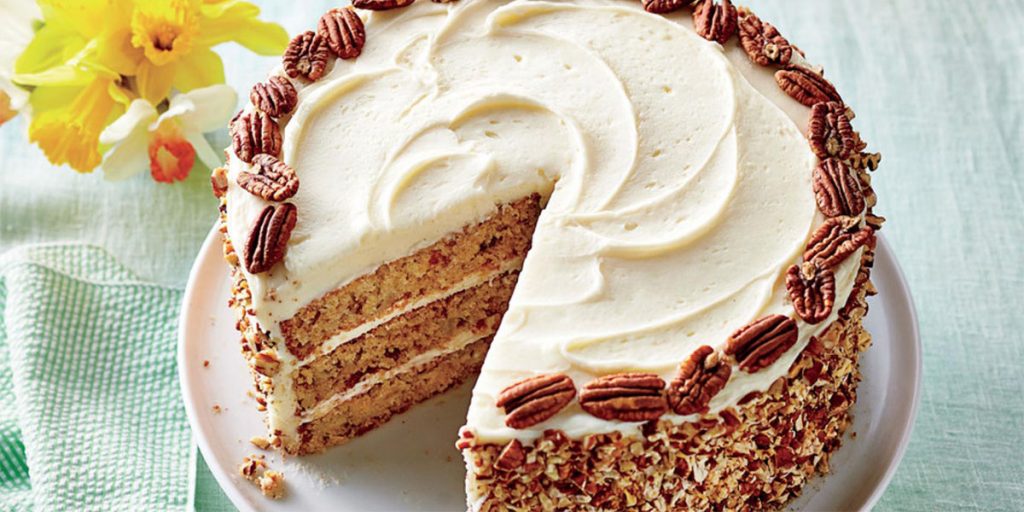 12. Lady Baltimore cake
This cake originated in the United States and is commonly used in weddings. Layer your lady Baltimore cake with fruit and nut fillings and top it with pillowy meringue type of frosting.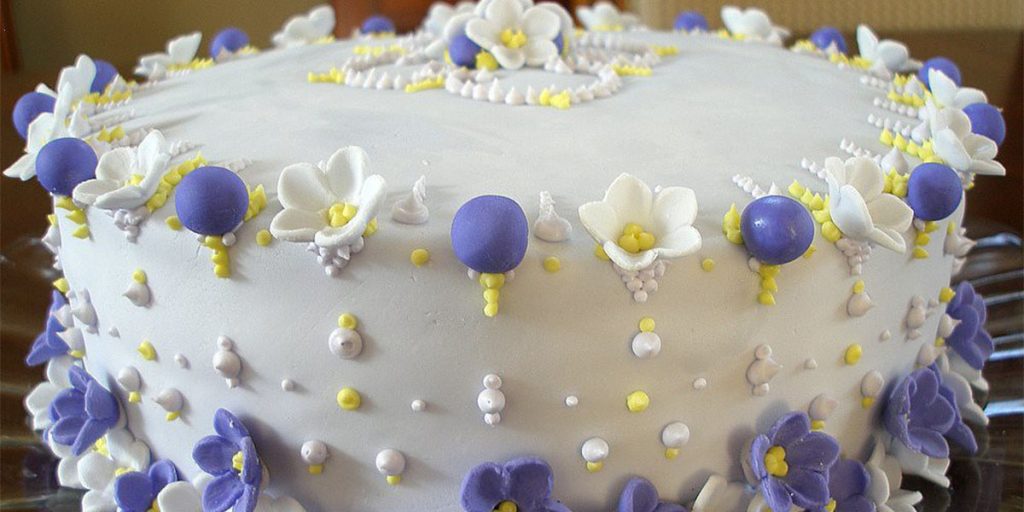 13. Opera cake
This type of cake has thin layers of chocolate, almond, espresso, flavored with coffee chocolate ganache, and buttercream. Top your opera cake with chocolate ganache to give it a unique look. Bake this cake now and enjoy its taste.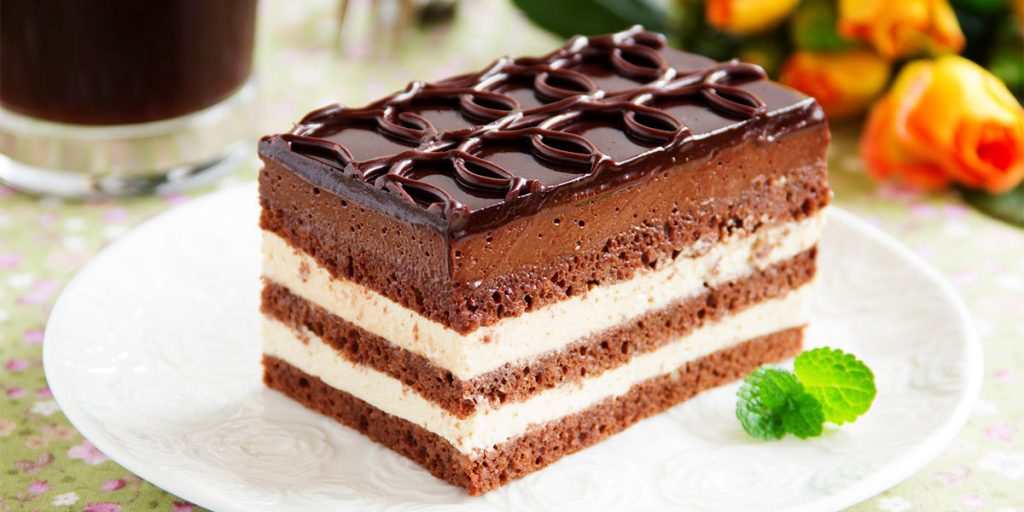 14. Panettone cake
This type is a cross between cake and bread. The shape of the Panettone cake is different from that of its top. Panettone cake is made from candied oranges, citron, lemon zest, and raisins.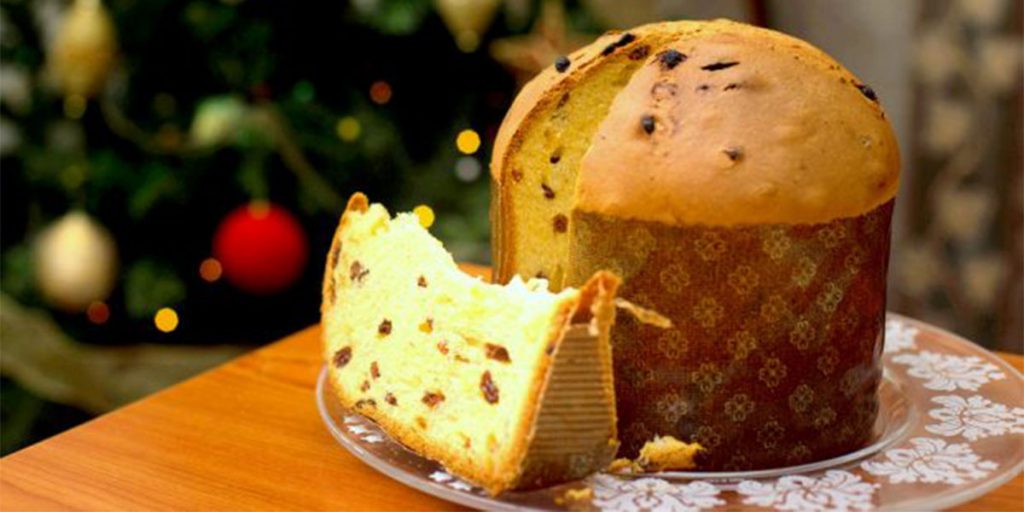 15. Flourless cake
This type includes both baked and unbaked varieties. You can make your flourless cakes in a springform pan or regular round layer pan. The cakes may have the bottom crumb crust or not depending on one's preference. Besides, the flourless cakes have high-fat content as compared to other cakes.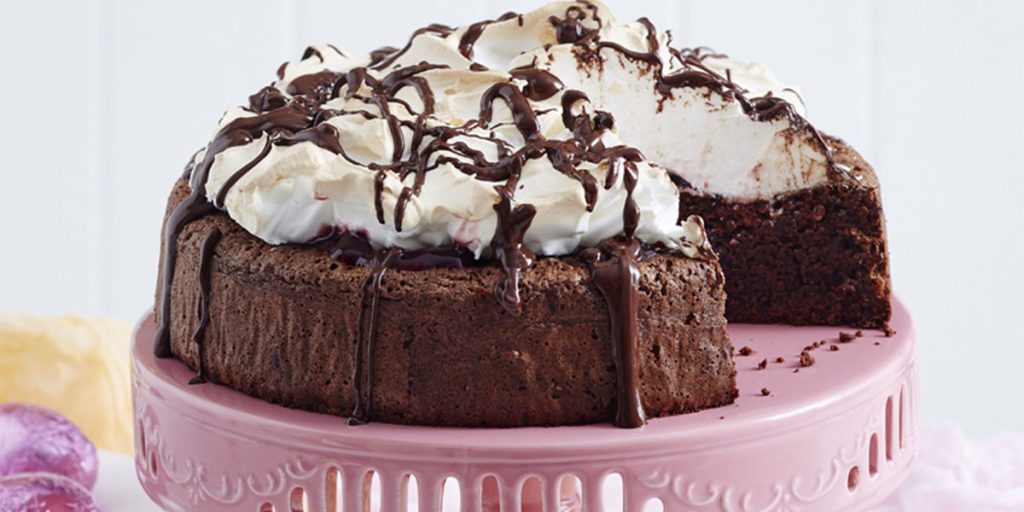 READ ALSO: 10 major health benefits of garlic
The above types of cakes have different flavors because of the ingredients used. Make your cake at home now and enjoy its sweet taste.
READ ALSO: