Robert Kyagulanyi Ssentamu, popularly known as Bobi Wine, is a Ugandan politician who has captured many peoples' attention. He started his political career in 2017, vying for the Member of Parliament for Kyadondo County East constituency. Bobi is also a businessperson and an actor, mainly featuring in local Ugandan movies. Besides, he is a reggae, dancehall, and afrobeat singer who has released several hit songs such as 'Akagoma' and 'Kiwani.' Below is Bobi Wine biography.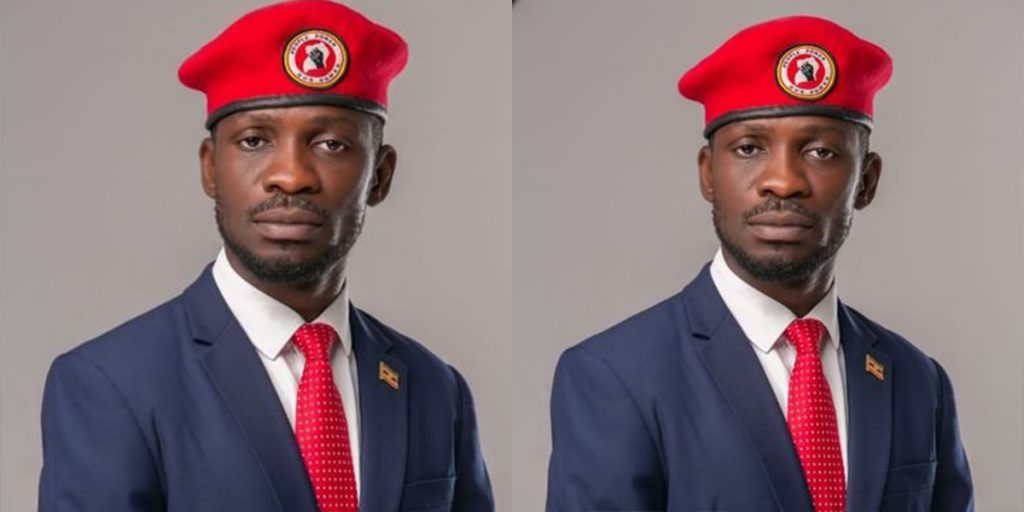 READ ALSO: Kanze Dena biography, age, family, tribe, education, career, husband, children, salary, cars, net worth
The Ugandan Legislator announced his interest to run for the 2021 presidential seat in July 2019. He then joined the National Unity Platform Party in 2020, preparing himself for 2021 by-elections. Unfortunately, he lost to one of the longest-serving presidents in Africa, Yoweri Kaguta Museveni, on January 14, 2021.
Top facts about Robert Kyagulanyi Ssentamu
Apart from actively participating in politics, Bobi is also ranked among the wealthiest musicians in East Africa. He started his music career in the early 2000 and has released over seventy hit songs since then. Here is Bobi Wine biography, age, family, tribe, education, career, wife, children, salary, house, cars, and net worth
His profile
Bobi Wine real name:            Robert Kyagulanyi Ssentamu
Date of birth: February 12, 1982
Place of birth: Ngozi, Uganda
Nationality: Ugandan
Bobi Wine parents: The late Jackson Wellington Ssentamu and Margaret Nalunkuuma
Siblings: 5
Wife: Barbara Itungo Kyagulanyi
Children: 4
Occupation: politician, actor, singer, businessperson
Political party: The National Unity Platform Party
Instagram account: @bobiwine
Twitter account: @HEBobiwine
Bobi Wine biography
Wine was born as Robert Kyagulanyi Ssentamu at Nkozi Hospital. He was then raised in the Kamwokya slums in the northeastern part of Kampala. Unfortunately, Bobi Wine's father succumbed to diabetes on February 10, 2015.
Bobi Wine age
Wine was born to the late Jackson Wellington Ssentamu and Margaret Nalunkuuma in 1982. He is 39 years as of the year 2021. Do you know that the Ugandan singer Bobi Wine's birthday is on February 12?
The Ugandan politician Bobi Wine family
Bobi Wine's late mother, Margaret Nalunkuuma, gave birth to six siblings; Chairman Nyanzi, Eddie Yawe, Mikie Wine, Dax Vibez Bugembe, Irene Kayemba, and Bobi himself.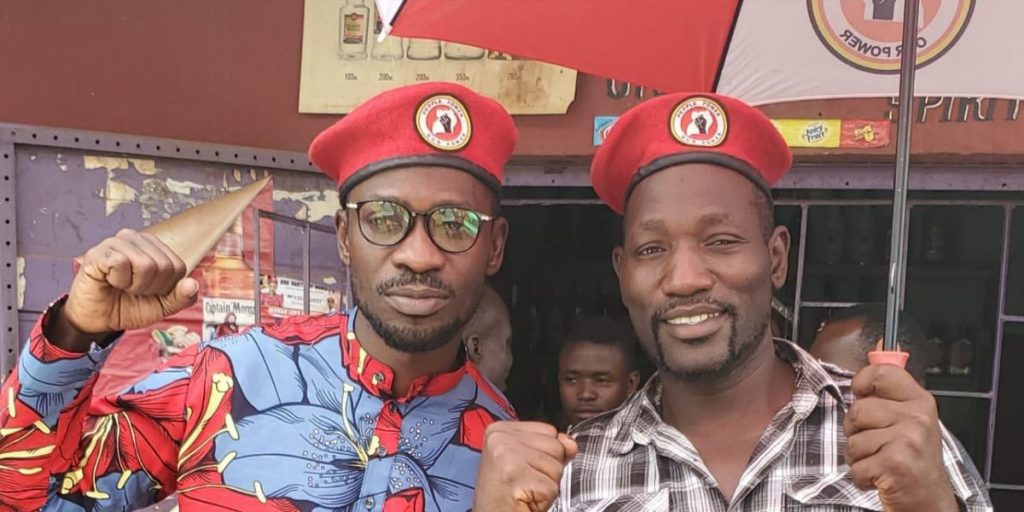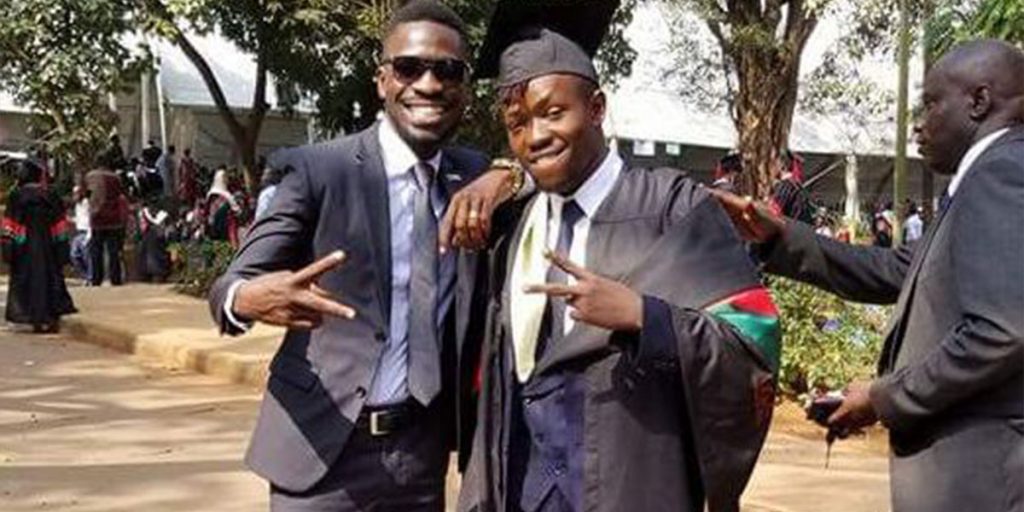 Interestingly, some of Bobi Wine's brothers are singers and politicians. Besides, Irene Kayemba, Bobi Wine's sister, is also a well-known singer in Uganda.
Bobi Wine tribe
Robert Kyagulanyi was born to the Buffalo clan, the Buganda tribe. His tribe is one of the largest tribes in Uganda.
His education background
Robert attended Kitante Hill School, from which he attained his Uganda Certificate of Education in 1996. He then enrolled at Kololo Senior Secondary and sat for the Uganda Advanced Certificate of Education in 1998.
Later, he enrolled at Makerere University and pursued a diploma course in music, dance and drama. In 2016, he joined the International University of East Africa (IUEA), where he studied law.
His music and political career
The Ugandan singer started his music career in the early 2000s and has released over seventy hit songs. He also developed an interest in politics and vied for the Member of Parliament seat in 2017.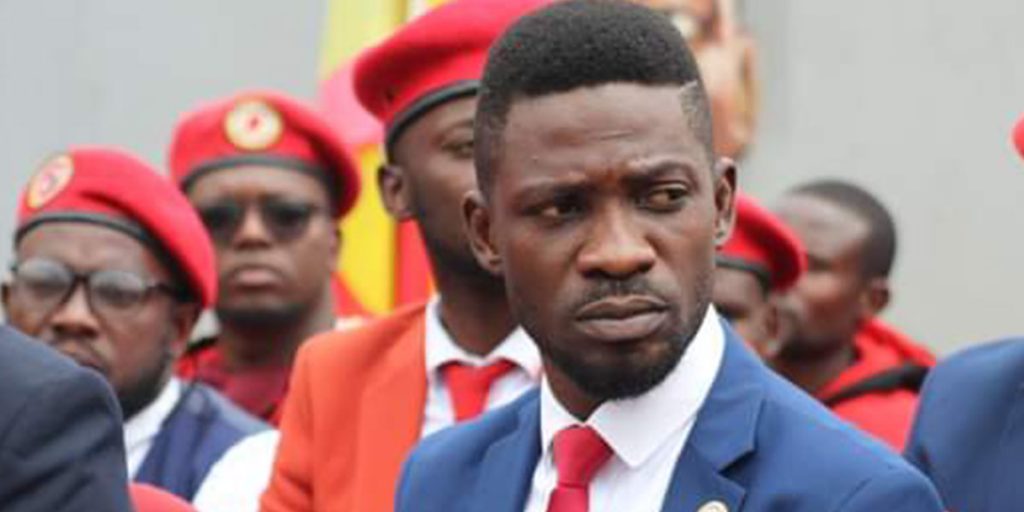 Later in 2019, he announced his intention to compete for a presidential seat but lost to Yoweri Museveni after 2021 by-elections. Some of Bobi's Wine songs include Paradiso, Funtula, and Sunda featuring Ziggy D.
Bobi Wine wife
Robert is also a family man who has never hidden his family from the public eye. He tied a knot with his lovely hubby, Barbie Itungo, in 2011, after which they were announced as husband and wife. The two have since then stayed together and are blessed with four children.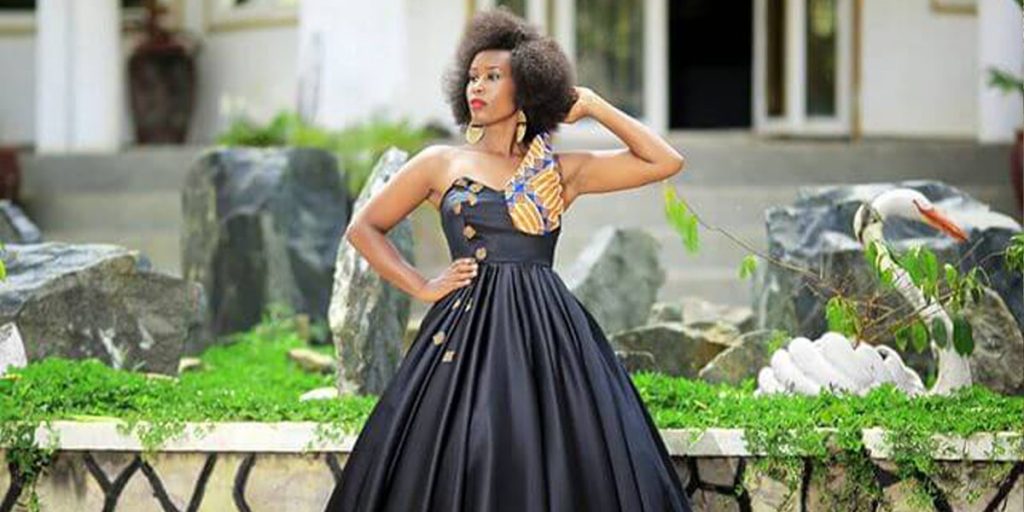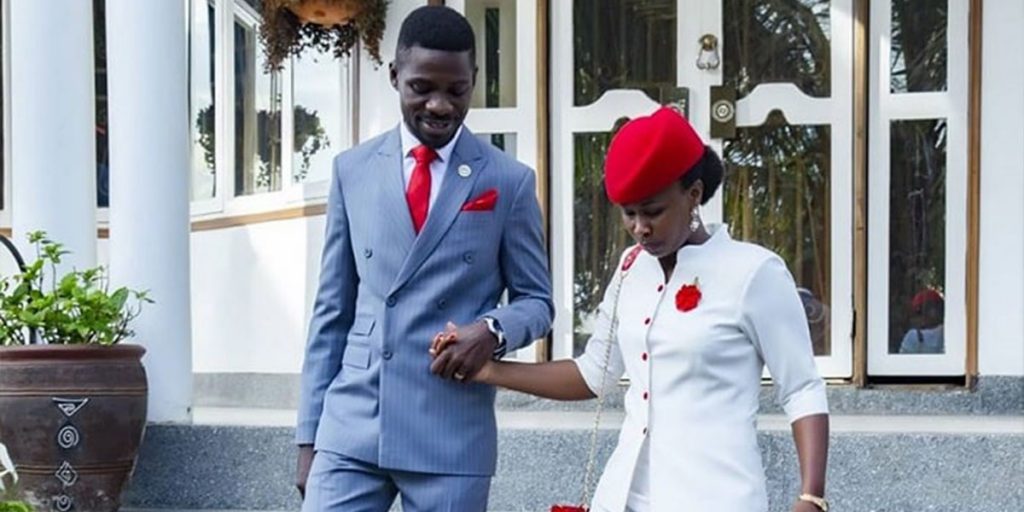 Bobi Wine children
Wine and his wife Barbie have four lovely children, namely Solomon Kampala Nyanzi, Shalom Namagembe, Shadraq Shilling Mbogo, and Suubi Shine Nakaayi. The family resides in Magere village, Wakiso District, Uganda. Furthermore, he has never shied from sharing his family photos on social media platforms.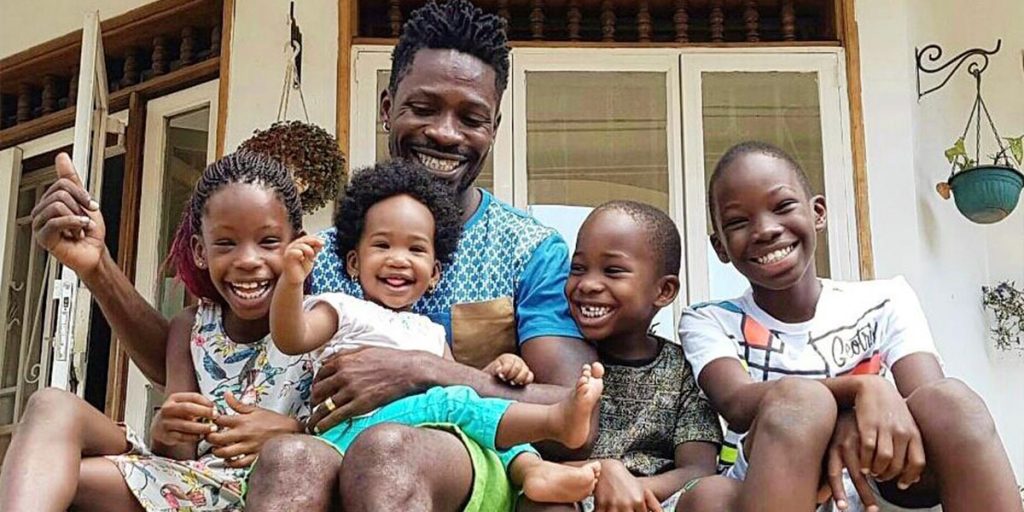 Bobi Wine salary
Wine earns from politics, the transport industry, real estate, and the music industry. He charges at least UGX10 million to perform in any show. Bobi also makes money from his cattle and swine farm in Gomba. Moreover, he makes a lot of money from his expensive beach located near Lake Victoria.
Bobi Wine house
The Ugandan singer owns luxurious mansions that are ranked among the most expensive houses in Uganda. He owns two palatial homes in Gomba and Magere that are estimated to millions of money.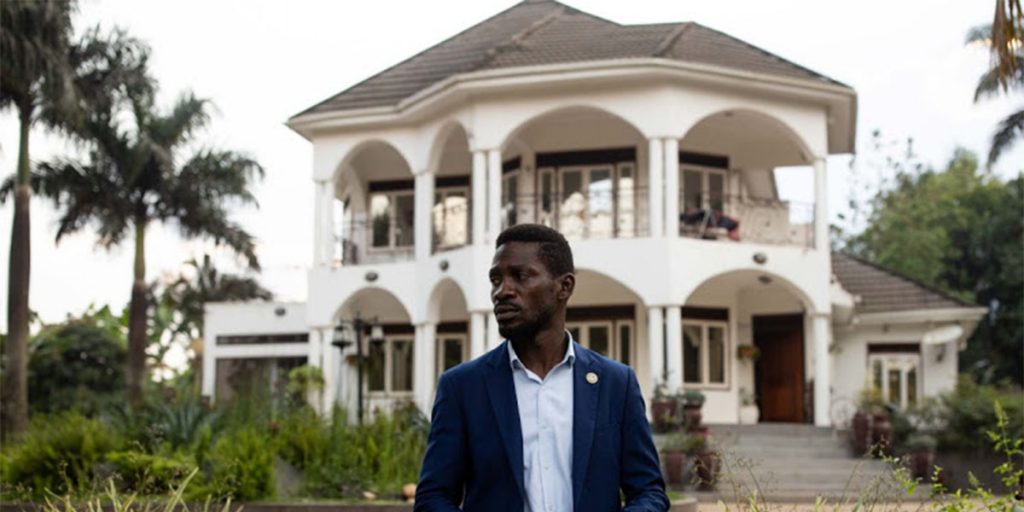 Bobi Wine cars
Wine owns a number of fleet cars that amount to millions of money. His car collection includes an escalade, Toyota Land Cruiser UBJ 667F, and a 15 million armored vehicle he bought from the Kenyan Fauz Khalid.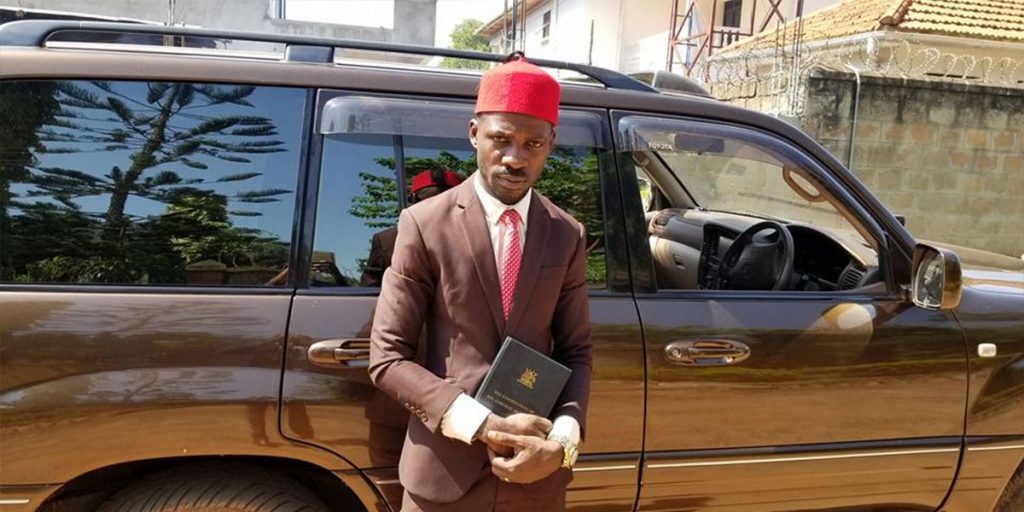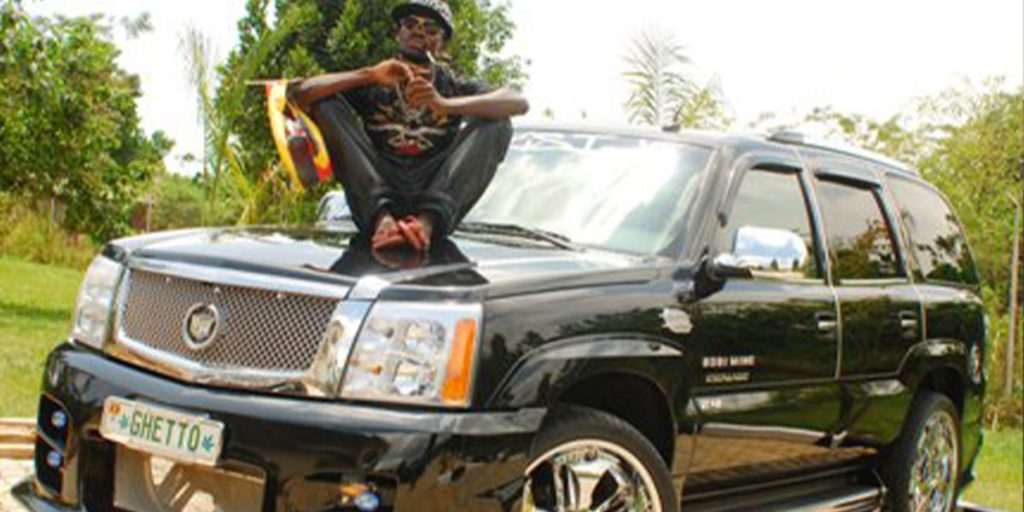 Bobi Wine net worth
Robert is one of the wealthiest politicians in Uganda. He has also received endorsements from big companies such as LifeGuard Condoms and MTN that have earned him a good amount of money.
Moreover, Bobi Wine's private jet and speedboats are worth millions of money that most people cannot afford. His net worth is estimated at $7.3million.
READ ALSO: Lulu Hassan biography, age, family, tribe, education, career, husband, children, salary, house, cars, net worth
You are now aware of Bobi Wine biography. Follow our daily articles and know more stories as they come.