Jeff Mwaura Koinange is a Kenyan journalist and a radio presenter who has been in the media industry for more than 25 years. His unique voice and his presentation ability has made him a talk among many. He hosts big shows such as a talk show, Jeff Koinange Live, at Citizen TV, and a breakfast show at HOT 96. Discover more in Jeff Koinange biography now.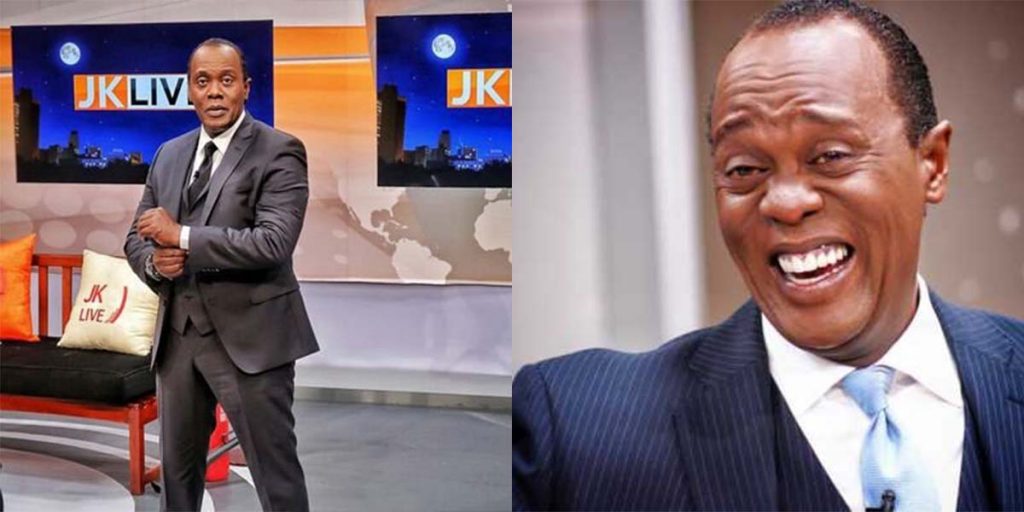 READ ALSO: Maria actor Trevor weds in a private ceremony
Jeff worked with CNN International from 2001 to 2007, after which he shifted to high-profile TV stations such as K24, KTN, and now Citizen TV. Besides being one of the highest-paid media personalities in Kenya, this hero is also a judge at East Africa's Got Talent. Moreover, his outstanding contribution to the TV industry is the reason behind his Emmy Awards.
Things you did not know about Jeff Koinange
Jeff Koinange is one of the best journalists in Kenya that are admired by many. Know more about his age, siblings, education, wife, children, salary, cars, and net worth now.
Jeff Koinange profile
Real name: Jeff Mwaura Koinange
Date of birth: January 7, 1966
Hometown: Banana Hill, Kiambu
Nationality: Kenyan
Jeff Koinange Parents: Frederick Mbiyu Koinange, Hilda Wambui Ngoima
Jeff Koinange Siblings: Freddie Koinange, Phyllis Wangui, Hilda Wanjiru
Status: Married
Jeff Koinange Wife: Sonya Koinange (Married in 1988 and separated in 1994)
Shaila Koinange (Married 1998)
Jeff Koinange Children: Jamal Mbiyu Koinange
Occupation: TV anchor, radio presenter
Employer: Citizen TV, HOT 96, East Africa's Got Talent
Awards: Emmy Awards
Jeff Koinange biography
Jeff Mwaura was born in Banana Hill, Kiambu, on 7 January 1966 to Mr. Frederick Koinange and Hilda Wambui. He is the last born as his father died two months after birth. His education history and his career are expounded below.
Jeff Koinange age
The news anchor was born on January 7, 1966 in Banana Hill, Kiambu to Mr. Frederick Mbiyu Koinange and Mrs. Hilda Wambui Ngoima. He is 55 years as of 2021.
Jeff Koinange family
This legend was born in Banana Hill, Kiambu County. Jeff Koinange's mother gave birth to four children; Freddie Koinange, Hilda Wanjiru, Phyllis Wangui, and Jeff himself. Sadly, Jeff Koinange's father, Frederick Mbiyu Koinange died two months after Jeff was born.
Where did Jeff Koinange study?
This must be among the things you did not know about Jeff Koinange. Jeff studied at Kingsborough Community College in Brooklyn, NY, between 1987 and 1989. He achieved an associate degree and later joined New York University for a Bachelor of Arts in Broadcast Journalism.
Jeff Koinange's work history
He first worked in Pan Am Airways as a flight attendant in 1986 before becoming an ABC News reporter from 1991 to 1992. In 1994, he became a producer in NBC News and later went to Reuters Television and worked from 1995 to 2001.
Jeff worked for CNN until 2007 and later moved to Kenya, where he was hired to work for KTN and K24. He is now hosting an entertainment talk show, Jeff Koinange Live in Citizen TV, and a breakfast show on HOT 96. Moreover, Jeff is one of the judges in East Africa's Got Talent.
Jeff Koinange marriage
Are you among those who have been seeking to know Jeff Koinange's wife? Jeff married Sonya, a Panamanian lady, back in 1988. They stayed together for almost six years and later separated in 1994 because of untold personal differences. He then married Shaila, a Kenyan of Asian origin lady in 1998. The two have a son by the name Jamal Mbiyu Koinange.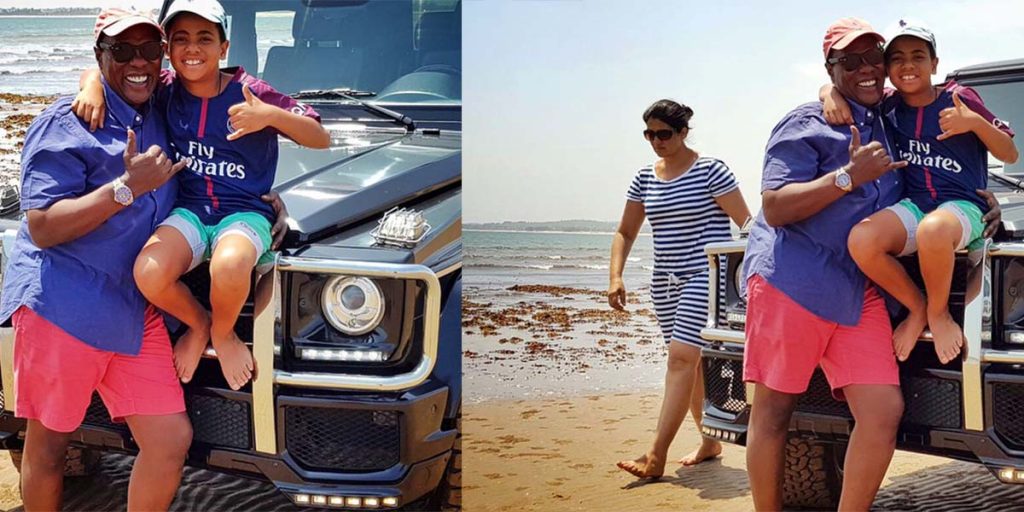 Know Jeff Koinange's son
Jeff and his wife Shaila are blessed with one handsome son by the name Jamal Mbiyu Koinange. Jamal's profile is on a low-key, maybe because he is a child now.
Jeff Koinange salary
This could be one of the things you did not know about Jeff Koinange. According to reports, Jeff Koinange is the highest-paid journalist in Kenya. He is said to be pocketing a six-figure salary of up to 2 million shillings every month.
Jeff Koinange net worth
With his monthly salary, you can agree that Jeff is among the richest journalists in Kenya. Information about his net worth is still under review.
Jeff Koinange cars
What do you expect of Jeff when he earns a huge salary? Jeff owns expensive cars, including the Mercedez Benz G-Class, which has a factory invoice of over 10 million shillings before tax.
READ ALSO: Jeff Koinange cars and houses that will shock you
Jeff Koinange biography reveals a hardworking man determined to go higher and higher. Follow our daily articles and get to know more stories that are interesting.
READ ALSO: