Temitope Balogun Joshua is one of the richest religious leaders in Africa. He started his career over three decades ago and rose to fame since then. Besides, he founded the Synagogue Church Of All Nations (SCOAN) international ministry that has got branches in Ghana, Israel, South Africa, and United Kingdom Greece. Know more about Temitope Balogun Joshua biography below.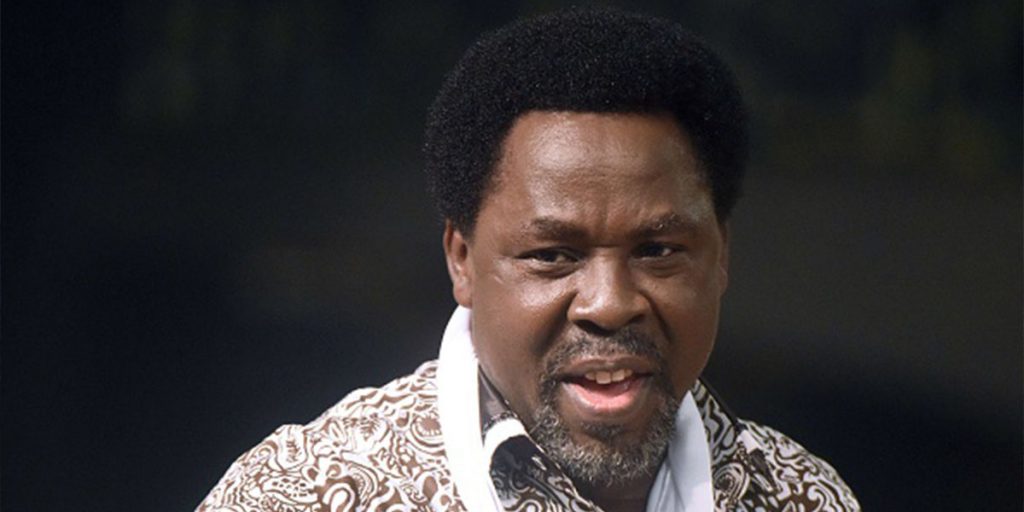 READ ALSO: Shock as comedian Anne Kansiime's mother dies
Apart from being a pastor, Temitope was also an author who had done several books such as 'What the Future Holds,' 'The Wicked Ordinances,' 'How to Cast Out Demons and Evil Spirit,' and 'The Eyes of Darkness 2.' Furthermore, he was a Philanthropist and televangelist eyed by many people.
Interesting facts about Pastor T. B Joshua
Temitope emerged as one of the wealthiest pastors in Nigeria and Africa with a massive following on Instagram, Facebook, and Twitter. Moreover, his YouTube channel, Emmanuel TV, has over one million subscribers. Know Temitope Balogun Joshua biography, age, family, career, wife, children, salary, house, cars, private jet, net worth, and death now.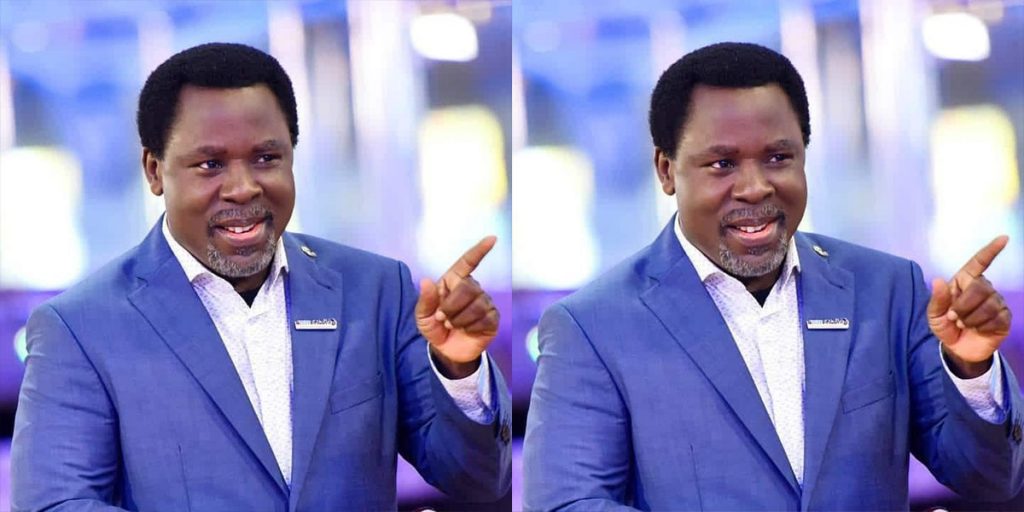 T. B Joshua profile
T. B Joshua real name: Temitope Balogun Joshua
Place of birth: Arigidi Akoko, Ondo Estate
Date of birth: June 12, 1963
Gender: Male
Zodiac sign: Germini
Nationality: Nigerian
T.M Joshua parents: The late Folarin Balogun and Kolawale Balogun
Wife: Evelyn Joshua
Children: 3
Occupation: faith healer, author, televangelist, philanthropist
Years active: 1987 – 2021 June
Instagram account: @prophet_tb_ministry
Twitter account: @prophet_tbjosh
Temitope Balogun Joshua biography
The celebrated faith healer was born as Temitope Balogun Joshua in Arigidi Akoko, in Ondo Estate in Nigeria, to his late parents Folarin Balogun and Kolawale Balogun. Surprisingly, T.M Joshua claimed that he stayed in his mother's womb for 15 months before he was born.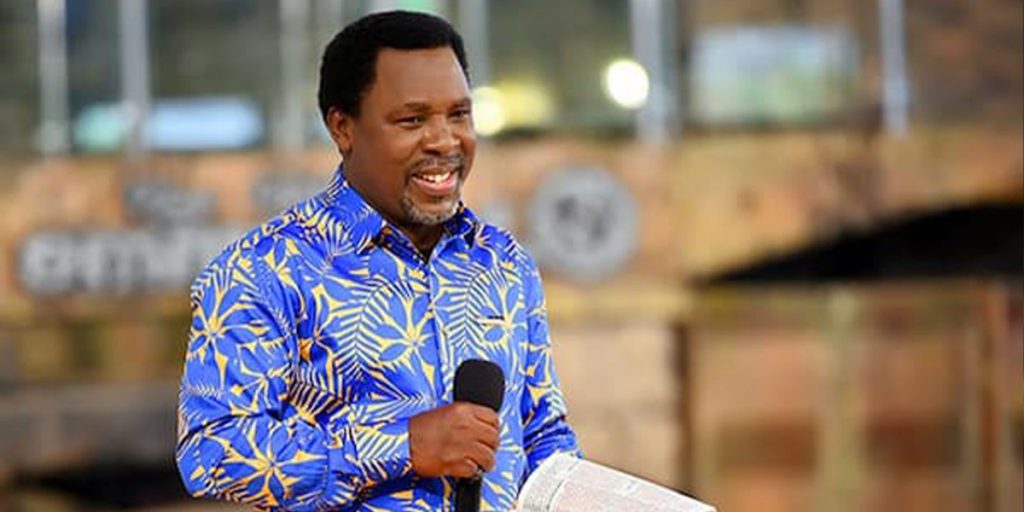 Pastor T. B Joshua age
How old is Pastor Temitope Balogun Joshua? The televangelist was born on June 12, 1963 and lived until June 5, 2021. He died at the age of 57 years.
Temitope Balogun Joshua family
The Nigerian pastor was born in a religious family. During one of the interviews, he stated that his mother used to pray for them every day before they could go to bed. Interestingly, T.M Joshua's father was a translator. However, more about pastor Temitope Balogun Joshua siblings is undisclosed.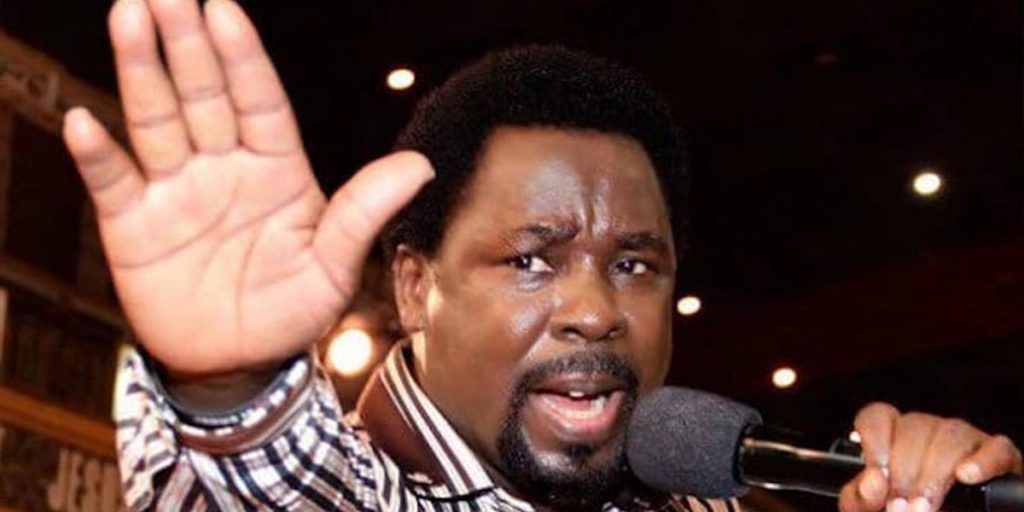 Pastor T. B Joshua education history
Temitope went to St. Stephen's Anglican Primary School after which he joined high school for his secondary level education. Unfortunately, he never completed his high school studies.
His career
T. M Joshua started his career while in high school where he used to be the Scripture Union leader. His determination in the spiritual matters made his fellow students to nickname him a 'small pastor.' Since then, Joshua developed his career and became famous in Nigeria and in other parts of the world.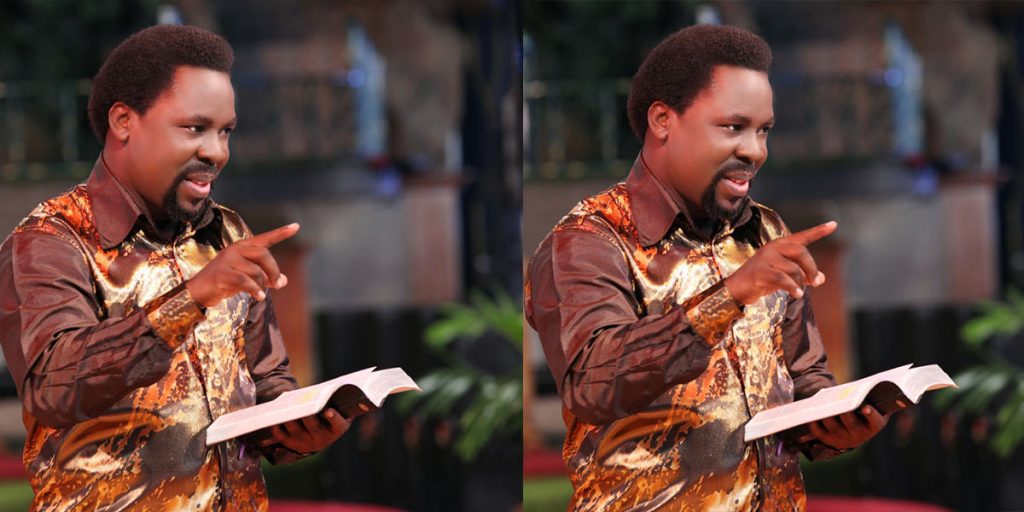 Besides, he founded SCOAN international ministry as well as held crusades in countries like Australia, Mexico, Peru, Colombia, Singapore, Korea, and Paraguay. Do you know that he is one of the most famous prophets in Africa?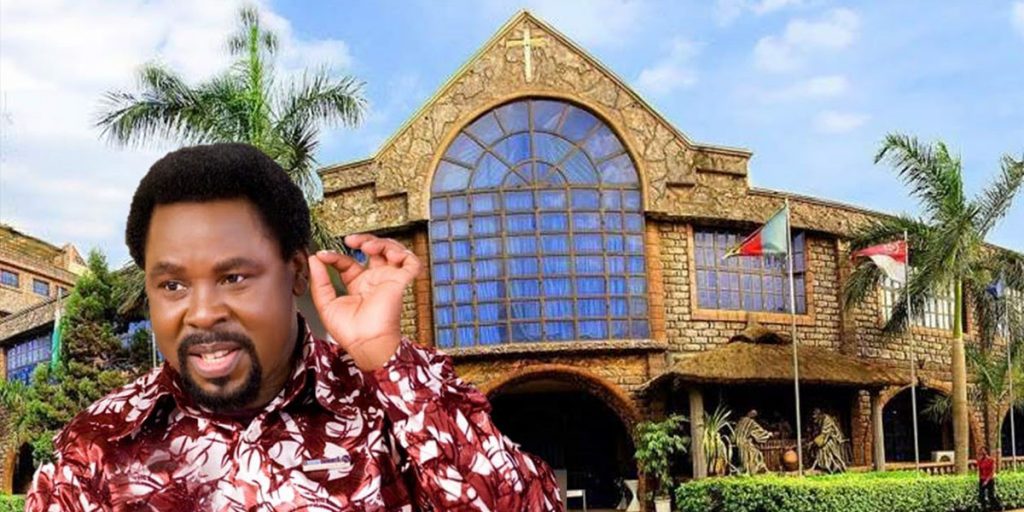 Who is Pastor Temitope Balogun Joshua wife?
Temitope is a family man. He married his lovely wife, Evelyn Joshua in 1990 in a wedding and the two were announced as husband and wife. Since then, they have been staying happily until June 5, 2021, when Joshua died. However, T. M Joshua's wedding photos have never been shared on any social media platforms.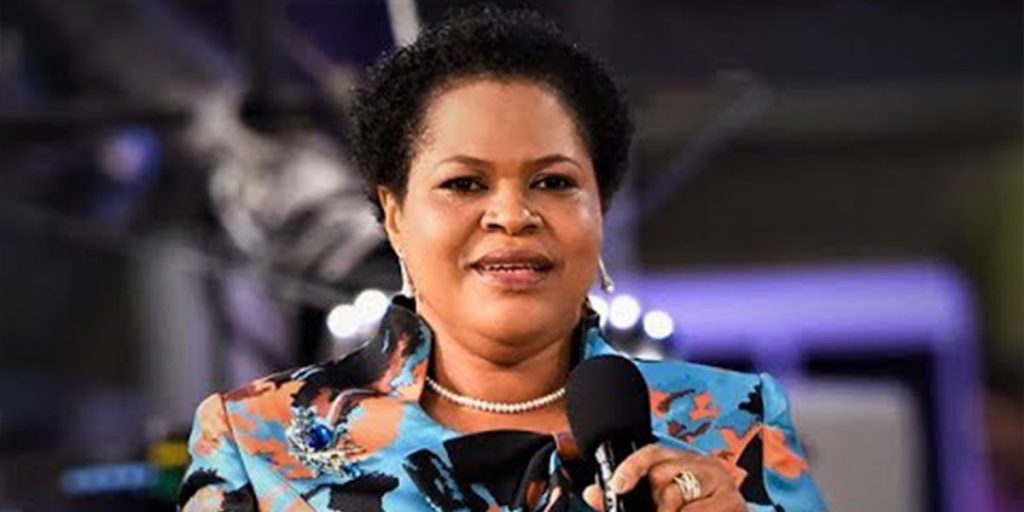 Temitope Balogun Joshua children
The faith healer and his wife have three lovely children. During one of the interviews, the pastor revealed that his first two daughters are done with school. T. M Joshua's first daughter, Serah, is a graduate from London School of Economics while his second daughter, Promise Joshua, is an International Relations graduate. However, rumors about T. B Joshua's son have been denied, as the pastor is believed to have daughters only.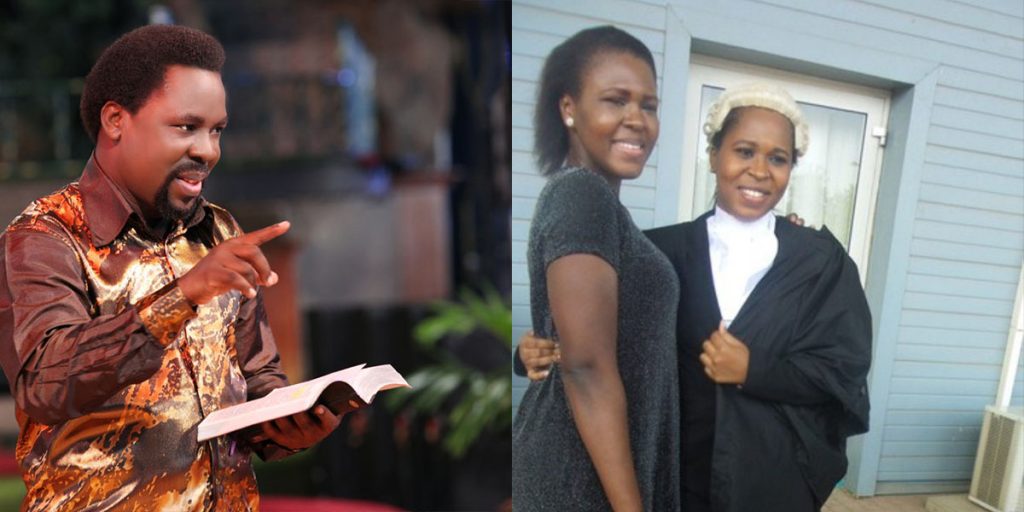 T. B Joshua salary
The televangelist was rated among the wealthiest pastors in Africa. His YouTube channel, Emmanuel TV, has more than a million subscribers. Besides, his SCOAN ministry has churches in most countries in the world. However, Joshua never disclosed on how much he used to make per month.
Temitope Balogun Joshua house
Prophet Joshua's wealth is evident enough of the kind of life he was leading. For instance, one of his palatial mansions in Nigeria is estimated to millions of money that most people will never afford. We will keep you updated immediately we find out more.
T. B Joshua cars and private jet
Prophet Joshua was driving some of the most expensive cars in the world. His car collection includes a Range Rover and a Mercedes Benz. Furthermore, he owned a private jet that is worth millions of money.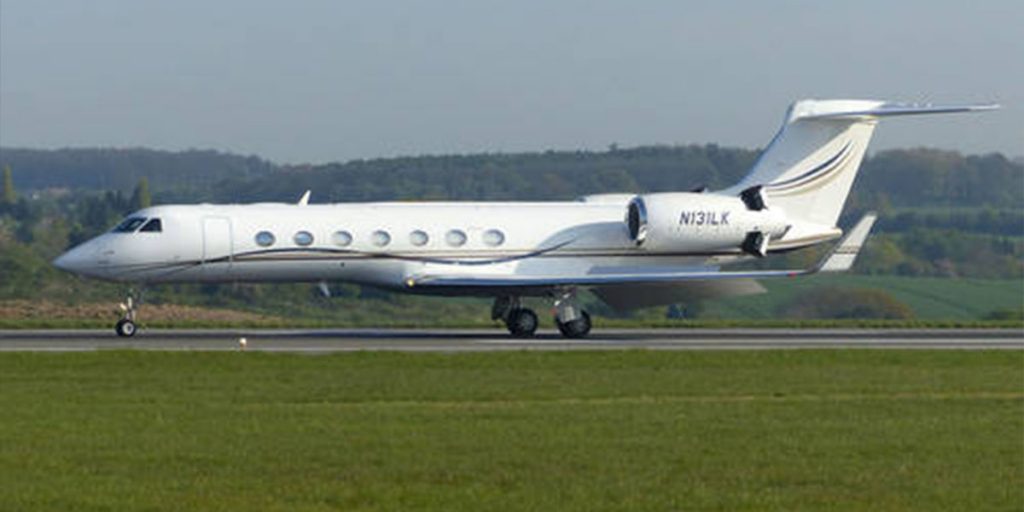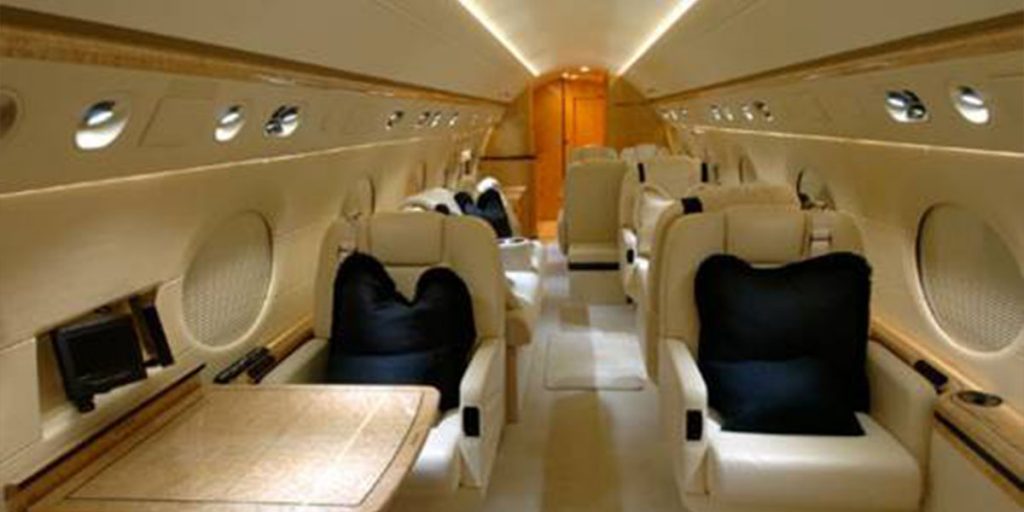 T. B Joshua net worth
What is Prophet Temitope Balogun Joshua's net worth? The Nigerian pastor was among the highest paid religious leaders in Africa. Besides, his SCOAN Ministry and his YouTube channel were worth paying. His net worth is more than $10 million.
T.B Joshua death
The long serving servant of God was in good health and showed no serious sign of illness until his demise. Shockingly, he conducted an evening service and headed to his home to rest after which he died on Sunday June 6, 2021 at 2:00 a.m. His death remains unanswered question as nobody has revealed its cause. However, some of his followers said that the prophet had just gone to rest with God.
READ ALSO: Meet the woman from Mali who gave birth to 9 babies
The above is Temitope Balogun Joshua biography. Follow us daily and know emerging stories including T. B Joshua burial date.
READ ALSO:
The late T. B Joshua had prophesied his own death SRC: @YouTube