Dr Fred Matiangi is the most loved and feared super cabinet minister in the government of President Uhuru Kenyatta. He rose to prominence for adopting radical chances in the Ministry of ICT and Education. Dr Fred Matiangi biography introduces us to his untold life story.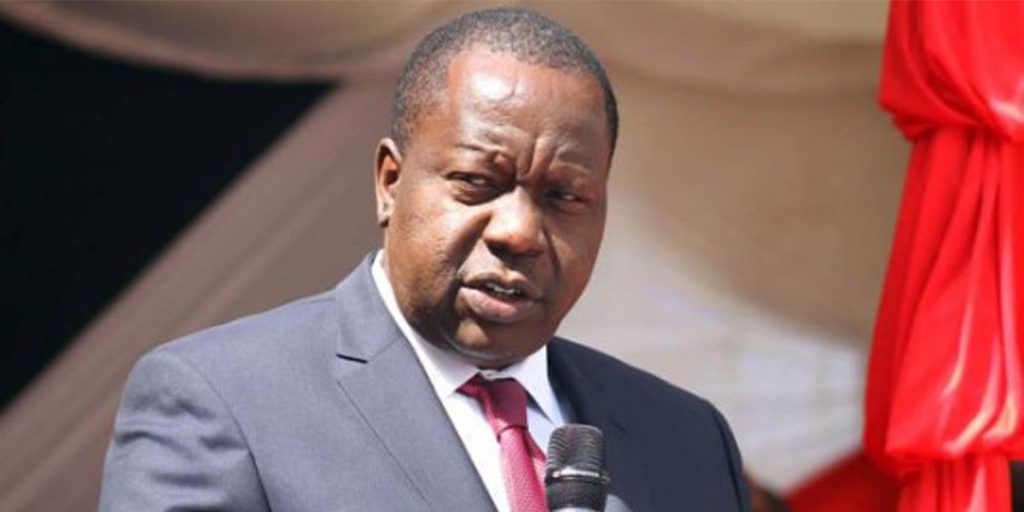 READ ALSO: Francis Atwoli biography, age, wives, tribe, family, home, salary, cars, and net worth
The impact of CS Matiangi in the Ministry of Interior and Coordination of National Security is clearly felt. He is surely a performer with excellent human relation skills. Above all, Matiangi is a responsible family man with a lovely wife and family.
CS Fred Matiangi profile
Fred Matiangi real name: Fred Okengo Matiang'i
Place of birth: Nyamira, Kenya
Year of birth: Under review
Gender: Male
Nationality: Kenyan
Religion: Christian
Fred Matiangi father: Name not known
Fred Matiangi mother: Name not known
Siblings: John Matiangi
Wife: Name not known
Children: 2
Occupation: Cabinet Minister
Instagram account: @fredmatiangi_
Twitter account: @FredMatiangi
Facebook account: Fred Matiangi
Dr Fred Matiangi biography
Where does Fred Matiangi come from? Born in Borabu Constituency, Nyamira County, Matiangi is yet to share intimate details about his childhood. Luckily, we have enough details about his ethnicity, education, career, and stinking wealth.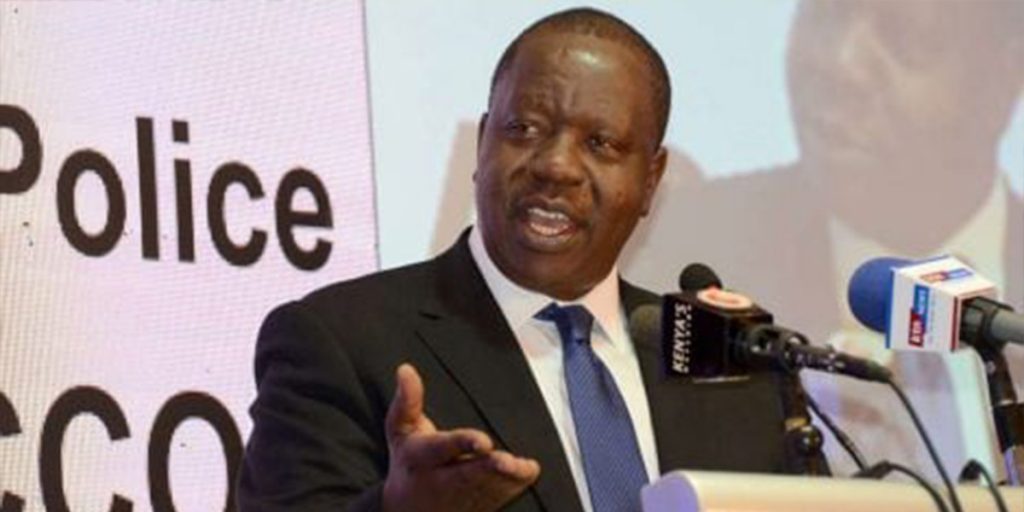 Fred Matiangi age
How old is Fred Matiangi? The long-time asked question is yet to be answered. Dr Matiangi's age is about 50 years with no further information on his home village and ancestry. Similarly, the CS prefers keeping his birthday dates away from the public.
Which tribe is Fred Matiangi?
Dr Fred Matiangi tribe is Kisii with origins in the prosperous Nyamira County. He is therefore a fluent Ekegusii speaker with an admirable masterly of Swahili and English.
Furthermore, Matiangi professes the SDA faith, which is particularly dominant in the western parts of Kenya.
Fred Matiang'i family background
The larger family of Matiangi comprise powerful men in the government of Kenya. For instance, his brother was formerly a national treasurer at KNUT.
Interestingly, Fred Matiangi brother, John Matiangi is lately a deputy director in the Ministry of Education Kenya, effective May 2021.
On the other hand, primary information about his parents, siblings, and inner circle relatives is still locked away.
Fred Matiangi wife
The real names of wife and children to Fred Matiangi are not on the limelight. However, speculations of contracting Covid 19 brought them on the spot.
The rumour died shortly upon Matiangi confirming that his lovely wife was safe and not under intensive care treatment for coronavirus.
Matiangi and his wife are blessed with two children, now in their adult years.
Academics and education history
Fred Okeng'o Matiangi attended Kenyatta University for a bachelors' of education. He later joined the University of Nairobi for a Master's degree in English studies.
Matiangi proceeded to graduate with a PhD in English and Comparative literature from the same institution.
The successful career of Matiangi
CS Matiangi has worked in several high profile ranks; years after dropping his teaching roles. Apart from publishing on the Daily Newspaper, Matiangi was initially a lecturer as Egerton University.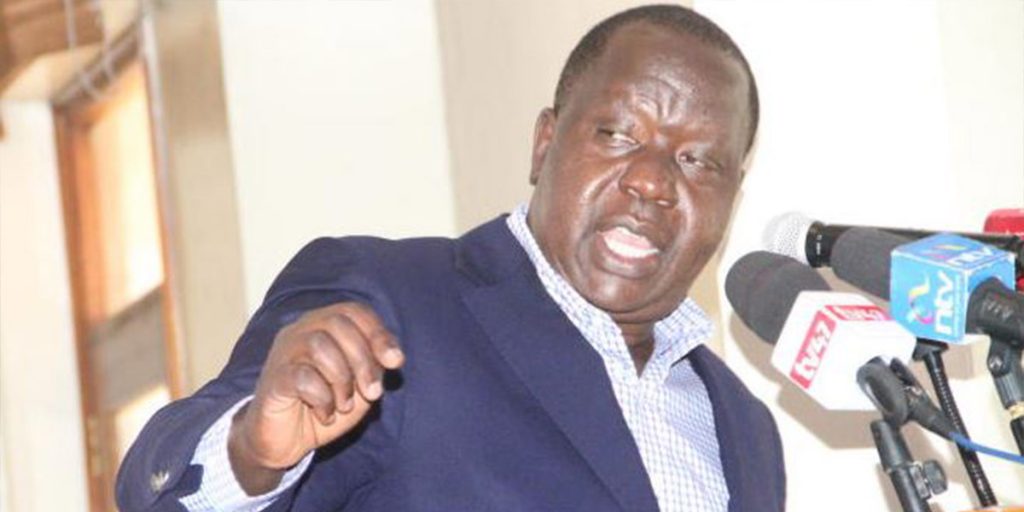 He would join the English department at the University of Nairobi before proceeding into government following an appointment into the Ministry of Information, Communication, and Technology.
Sources indicate that he was an acting cabinet minister in the Ministry of Lands before joining the education sector. Matiangi became CS in the Ministry of Education before landing his current job as CS for Interior Security.
CS Matiangi assumed office in January 2018 following the sudden passing of Joseph Ole Nkaissery. His close ties with the president may have influenced his appointment as a security trustee in the government of Kenya.
Matiangi Salary and net worth
CS Fred Okengo Matiangi earns to a tune of Ksh. 924,000 every month. The salary does not include six figure allowances and benefits due for his high-ranking position.
Fred Matiangi cars
Despite Fred Matiangi net worth being hidden from the public, his monthly salary can hint us of his lavish lifestyle. He owns a number of luxurious cars that are worth millions. Fred Matiangi car collection includes Land Cruiser V8 that is estimated to millions of money.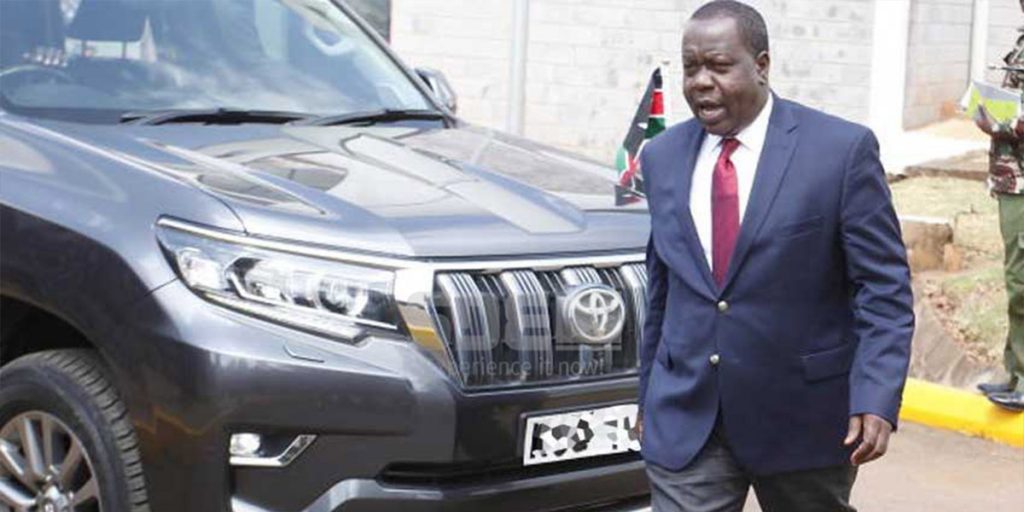 Fred Matiangi wealth
Matiangi rides big among the super-rich albeit not disclosing his properties, investments, cars, houses, and the overall net worth.
The CS is a multi-millionaire judging from his monthly pay check and air travel lifestyle.
Matiangi latest news updates
The CS Matiangi directed the opening of a new police based at the conflict tone Laikipia area. His orders came at a time when locals are facing a bloody situation of killings and torching of houses.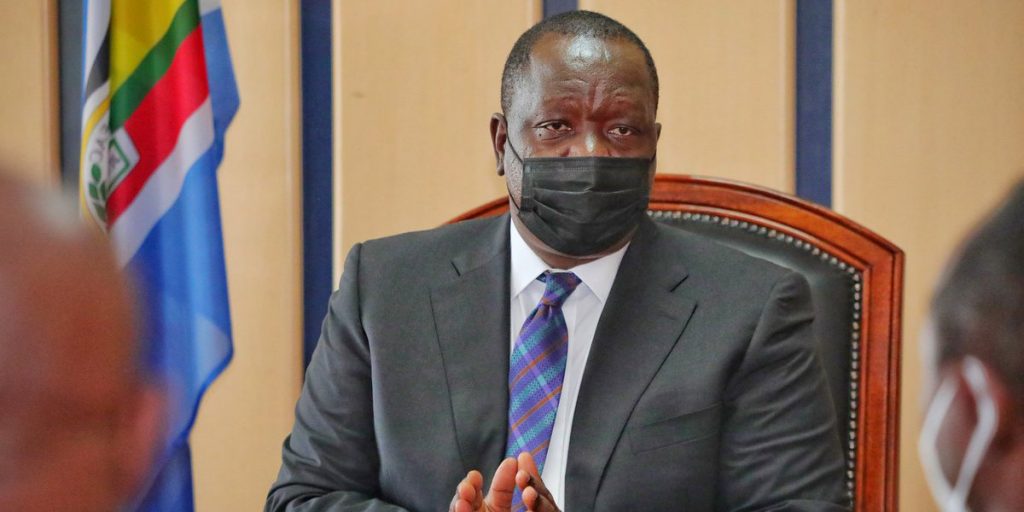 Matiangi further announced the opening of an elite training base to help further recurrences of conflicts. Apart from hiring and arming more officers, Matiangi hinted that the area police division will change its central base at the newly gazetted Kirima division.
Fred Matiangi contacts
Contact the office of Matiangi using the email address cs@interior.go.ke or visit www.interior.go.ke for further information.
READ ALSO: Peter Ndegwa biography, age, wife, son, parents, home, tribe, career, salary, cars, and net worth
Dr Fred Matiangi biography summarizes his successful career and influence in the country. It speaks boldly of what a brave man Matiangi has become over the years since quitting his roles as an educator. CS Interior is now a happy family man and a determined civil servant next to President Uhuru Kenyatta.
READ ALSO: