Nyashinski is a hip-hop artist who has emerged as one of Kenya's most influential rappers. He is also an R&B singer, songwriter, and vocalist. Besides, he was a member of the Kleptomaniax music group before he relocated to the USA. Here are the top facts about Nyashinski you did not know.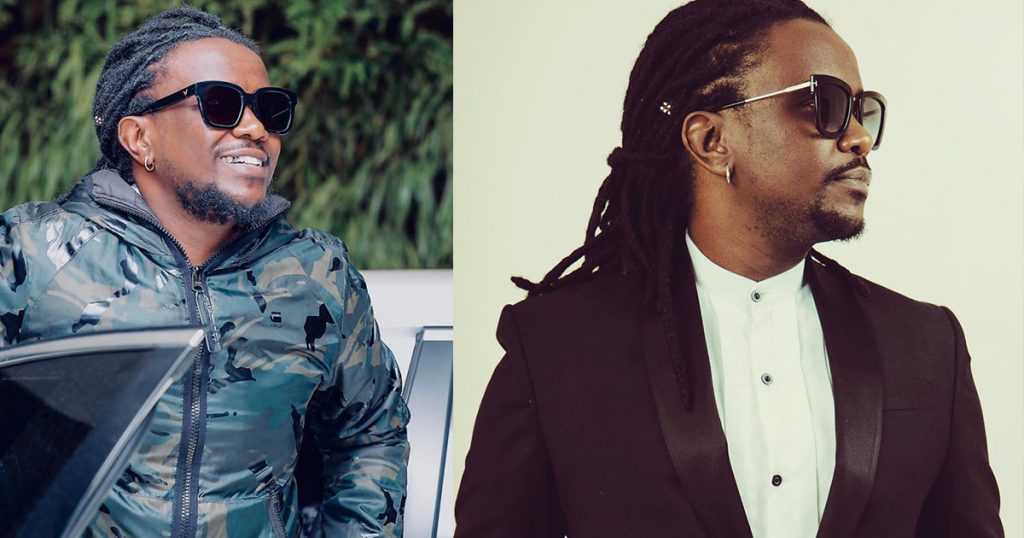 READ ALSO: 10 shocking facts about Akothee you did not know
The Kenyan rapper discovered his talent in 1999 while still in high school. He then joined his two friends Collo (Collins Majale) and Roba (Robert Manyasa), and formed Kleptomaniax, a group that ventured into music.
Top facts about Nyashinski
Do you know that Nyashinski stayed in the USA for ten years before coming back to Kenya? Let us discover more about his biography, age, parents, education, wife, child, career, cars, and net worth.
Nyansinski profile
Real name: Nyamari Ongegu
Date of birth: Not known
Hometown: Kisii, Kenya
Nationality: Kenyan
Status: Married
Occupation: Rapper, Vocalist
Twitter account: @RealShinski
Facebook account: Nyashinski
Instagram account: realshinski
Nyashinski biography
Nyashy is one of the Kenyan celebrities who prefer keeping their lives from the public. However, during an interview in Radio Jambo, he revealed that his parents share unconditional love, which inspired him to do the 'Malaika' song. Whether he has other siblings is not known.
Nyashinski age
The rapper is still leaving his fans in the dark, as he has never disclosed when he celebrates his birthday. We will keep you updated immediately he reveals it out.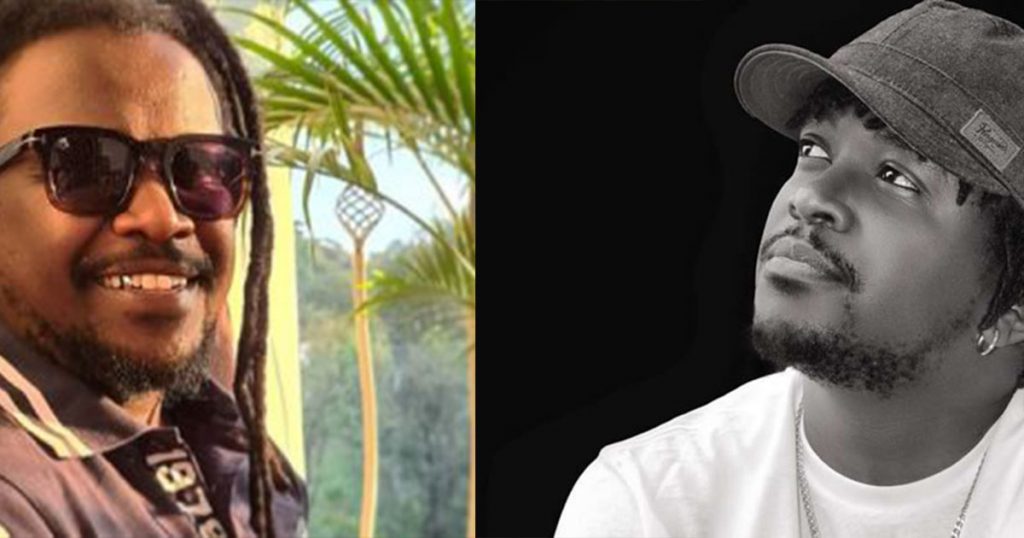 Nyashinski parents
Nyashy has never posted photos with any of his parents. However, during an interview in Radio Jambo, he said, 'My parents love each other very much with a love story of around 40 years.' The statement is evident enough that both of his parents are alive. Moreover, Nyashinski's real name, Nyamari Ongegu, shows that his parents are Kisiis.
Nyashinski education
After sitting for the final primary level exams, Nyansinski joined Nairobi school for his secondary education. It is in this school that he met with two friends and formed the Kleptomaniax music group.
After high school, he enrolled for a degree in Environmental planning management at the university. In one of the interviews with Daily Nation, the rapper said he never applied for the stated course directly.
Nyashinski music career
In 1999 while still in Nairobi school, Nyashinski met with two friends and decided to brand themselves as Kleptomaniax. Considering their ability, the three preferred to work with Ogopa DJ's Label for their music recording.
After releasing their first song, 'Freak It' in 2002, the group became motivated and released more other hit songs that won them awards, such as the 2002 and 2003 Chat Awards (Favorite Male Group).
Later in 2006, Nyashinski and his family moved to the USA, which forced him to put his music career aside. Having worked as a Lorry driver for ten years in the USA, Nyashy thought of returning to Kenya and continuing his music career. Since then, he has released several hit songs, such as Bebi bebi that have ranked him among Kenya's best hip-hop artists.
Nyashinski wife
The rapper has been keeping his love life low key until late 2019, when he tied a knot with his Nandi girlfriend, a former student at Daystar University.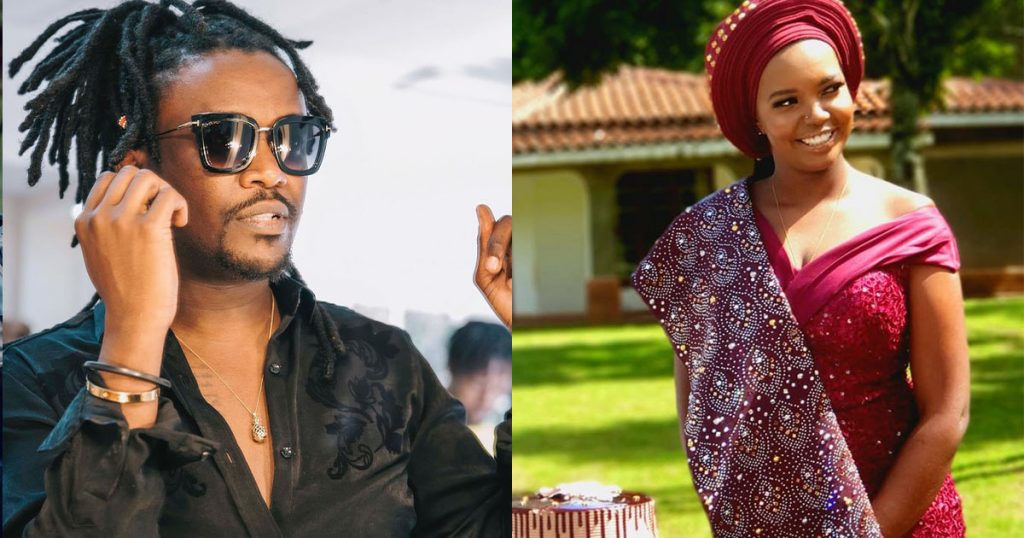 The two took vows in a simple traditional wedding attended by family members and close friends only. Nyashy is now legally married to Zia Jepkemei Bett, an ex-girlfriend to Eugene Masika.
Nyashinski child
This must be one of the top facts about Nyashinski you did not know. On one of his social media platforms, he wrote that "Thank you God for the most precious Gift," followed by emojis of a crying face, a red heart, a babyface, and a smiling face with three red hearts.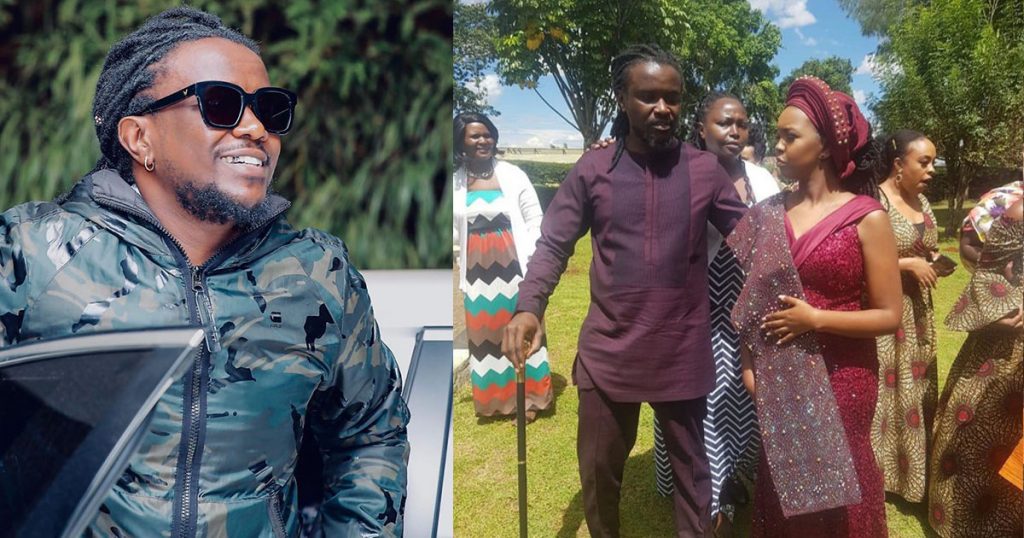 Although they did not directly say they got a baby, Nyashy's emojis on social media and the congratulatory messages he received can tell us more. The two are said to have been wedded when Zia Bett was about four months pregnant. However, they have not disclosed if the baby is a boy or a girl.
Nyashinski songs
Upon returning from the USA, Nyashy took music as his full career. He has released several hit songs that have ranked him among the best vocalists in Kenya. His song list includes Malaika, Mungu Pekee, Bebi bebi, and Now you know.
Nyashinski cars
The Kenyan rapper is also leading a lavish lifestyle that most people cannot afford. On his Instagram page, he wrote, 'I LEVELED UP, I LEVELED UP TWICE, I LEVELED UP THREE TIMEZ' followed by an emoji of a dollar.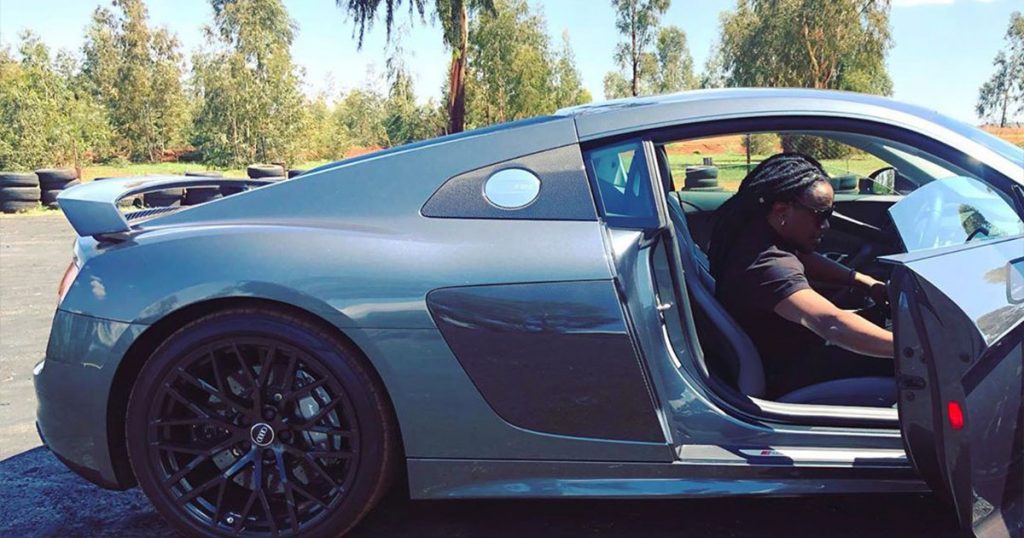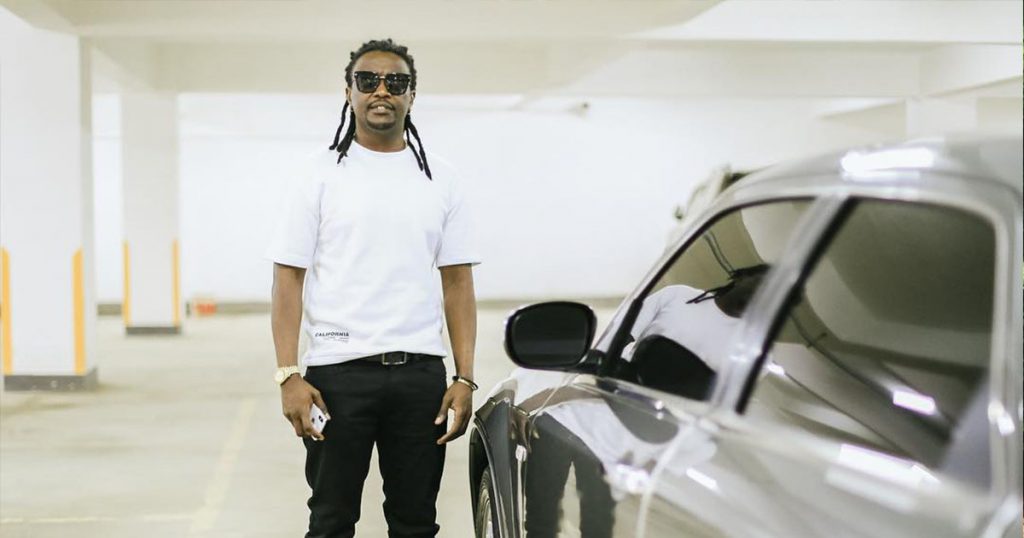 Below the statement, Nyashy posted a photo of himself driving a bluish machine car that only a few Kenyans can afford. Furthermore, the Kenyan singer has been seen driving big cars many times.  
Nyashinski net worth
The rapper once said that he used to earn Ksh. 91, 000 per week as a lorry driver. He also narrated that at some point, as a delivery boy, he earned Ksh. 300,000 per month.
He has also done several singles and collabo songs with high-profile artists such as Yemi Alade and Sauti Sol, which have ranked him among the best rappers in Kenya. Besides, he has done several shows that have paid him well. Nyashinski's net worth is estimated at $837 -$2.3K as of November 2020.
READ ALSO: Willy Paul Biography, Age, family, education, wife, child, career, awards, house, cars, and net worth
The above are the top facts about Nyashinski. Follow our daily articles and know more stories that are interesting.
READ ALSO: